MSI Radeon R9 270 Gaming OC and Sapphire Dual-X R9 270 OC Video Card Review
By
Final Thoughts and Conclusions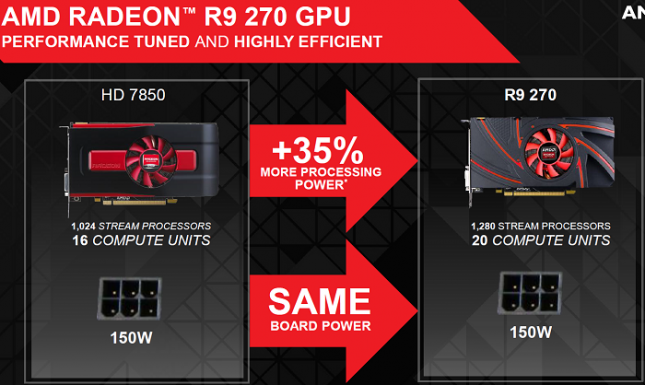 The AMD Radeon R9 270 is all about efficiency and trying to get the most performance that one can get from a 150 Watt graphics card. This is a pretty big deal to those that are looking for a quick upgrade to an older system and they don't want to bother with upgrading their power supply to handle a more power hungry graphics card. The AMD Radeon R9 270 doesn't use a new GPU, but it's the first time this GPU has been used for a 150W card.
When it comes to performance the MSI Radeon R9 270 Gaming OC and Sapphire Dual-X R9 270 OC were both found to be solid cards. They are best suited for 1080P gaming, but that is fine as that is what the vast majority of gamers play at! The AMD Radeon R9 270 was also able to outperform both the NVIDIA GeForce GTX 660 and GeForce GTX 650 Ti BOOST across our test suite. Not bad for a $179 graphics card as the GeForce GTX 660 usually runs around $189 (although they can be found for $169.99 shipped after rebate from time to time). The real winner here will again be gamers as AMD will be forcing down pricing as they continue to release competitive cards at fairly aggressive price points and NVIDIA has been slashing prices to stay in the mix.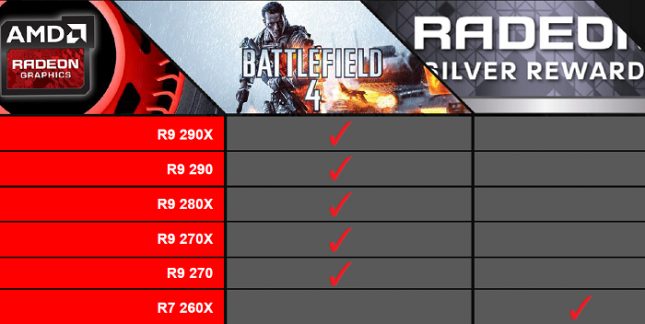 One thing you have to keep in mind when shopping for a graphics card is that the AMD R9 270 is now part of the AMD Never Settle Forever game bundle promotion. That means while supplies last, you'll be getting a game key for Battlefield 4 with the purchase of the Radeon R9 270 at participating retailers. This is an added bonus as BF4 is $59.99 at most retailers right now and if you factor that into the price of the Redeon R9 270 it certainly makes it a sweeter deal.
UPDATE 11/14/2013 – Not all Radeon R9 cards will be getting BF4 as it is only going to be available on select cards picked by the retailer and board partners. You can read more about this here.
| | Radeon R9 270 | Radeon R9 270X | Radeon HD 7870 GHz |
| --- | --- | --- | --- |
| Release Date | November 2013 | October 2013 | March 2012 |
| Original SRP | $179 | $199 | $349 |
| GPU | Pitcarin | Pitcarin | Pitcarin |
| Process | 28nm | 28nm | 28nm |
| Transistors | 2.8 billion | 2.8 billion | 2.8 billion |
| Stream Processors | 1280 | 1280 | 1280 |
| Clock Speed | 925 MHz | 1050 MHz | 1000 MHz |
| Frame Buffer | 2GB | 2GB | 2GB |
| Memory Width | 256-bit | 256-bit | 256-bit |
| Memory Clock | 1400 MHz | 1400 MHz | 1200 MHz |
| Compute Perf | 2.37 TFLOPS | 2.69 TFLOPS | 2.56 TFLOPS |
| Texture Units | 80 | 80 | 80 |
| ROPs | 32 | 32 | 32 |
| Typical Board Power | 150W | 180W | 175W |
Our overclocking of the AMD Radeon R9 270 showed that both of the retail cards that we had could be overclocked up to 1050MHz on the core, thus turning them into a Radeon R9 270X. When we reviewed the AMD Radeon R9 270X graphics card in October we found that both cards could easily overclock beyond 1200MHz on the core, so if you want to overclock the AMD Radeon R9 270X is the best bet as you can feed the board with more power and get higher overclocks. The purpose of the Radeon R9 270 isn't to go crazy with overclocking though as a throttled down Radeon R9 270X to fit into a specific power envelope.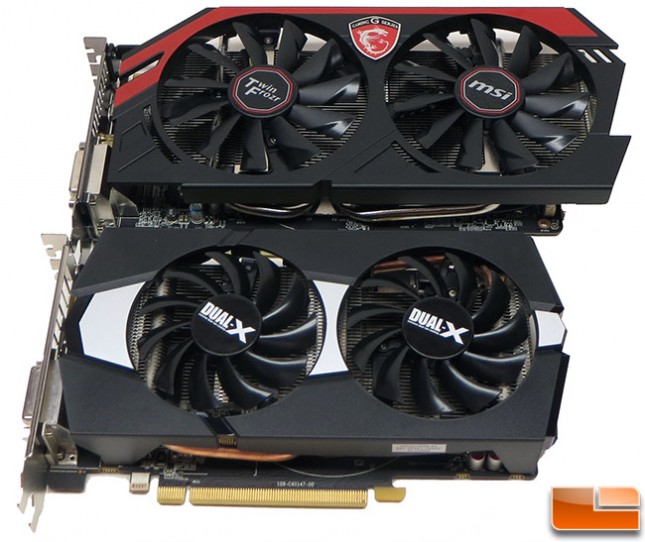 The AMD Radeon R9 270 looks like it is going to be a great graphics card for those looking to do 1080P gaming. The MSI Radeon R9 270 Gaming OC and Sapphire Dual-X R9 270 OC were both great graphics cards. The MSI R9 270 Gaming OC can be purchased online for $184.99 shipped today and we liked it the best between the two cards. It ran both cooler and quieter, overclocked easier and has a bit more visual appeal. There is nothing wrong with the Sapphire card, but it was outclassed today.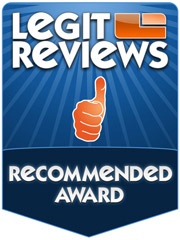 Legit Bottom Line: The AMD Radeon R9 270 at $179 is a solid gaming graphics card for 1080P gamers and it's a heck of a deal if you can find one that comes with BF4 for that price.