MSI Radeon R9 270 Gaming OC and Sapphire Dual-X R9 270 OC Video Card Review
By
AMD Radeon R9 270 GPU Overclocking
How well does the AMD Radeon R9 270 overclock? We were wondering the same thing, so we'll be taking a look at overclocking the Radeon R9 270 using AMD OverDrive.
The first card that we will be overclocking is the MSI R9 270 Gaming OC. This card comes clocked at 975MHz on the core and 1400MHz on the memory. You can go up to 1050MHz on the core and 1500MHz on the memory in AMD OverDrive.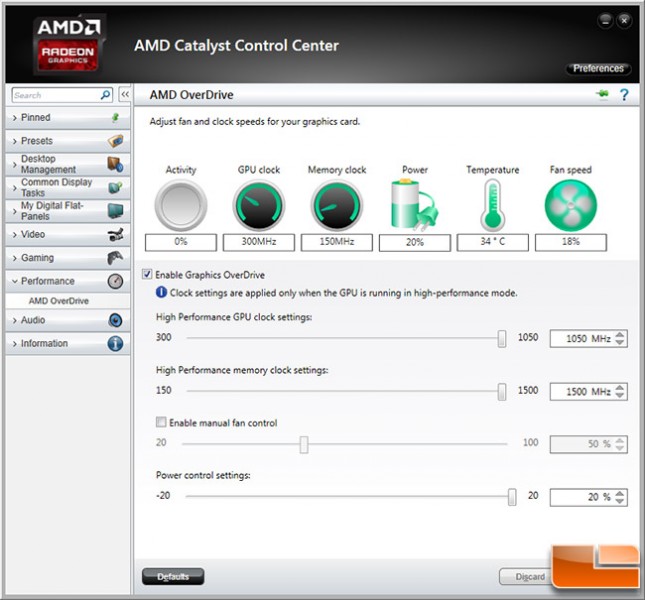 We had no problems maxing both the GPU and memory sliders out and were able to increase the power control setting to the highest possible setting of 20% as well. This is impressive as it is the same core clock speed as a reference AMD Radeon R9 270X video card that costs $20 more.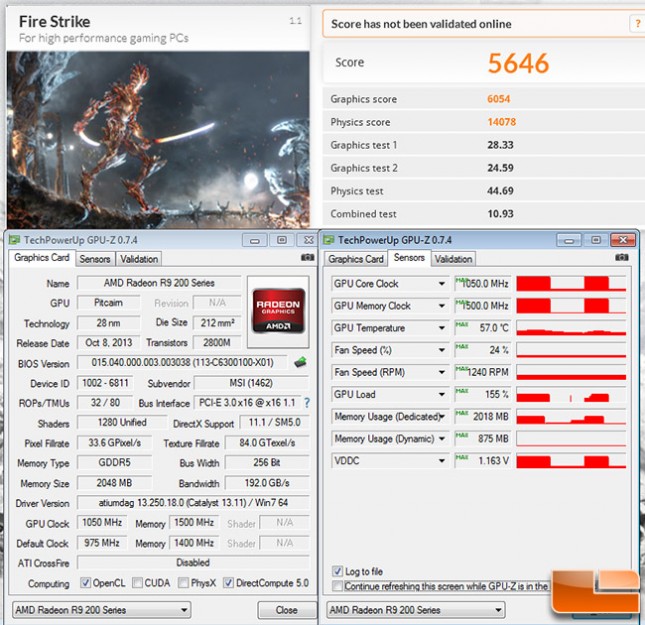 The stock MSI Radeon R9 270 Gaming OC scored 5,255 3DMark and after our overclock we were able to get a score of 5,646 3DMarks! The AMD Radeon R9 270X scores 5,556 3DMarks, so we have basically taken the AMD Radeon R9 270 and turned it into a Radeon R9 270X!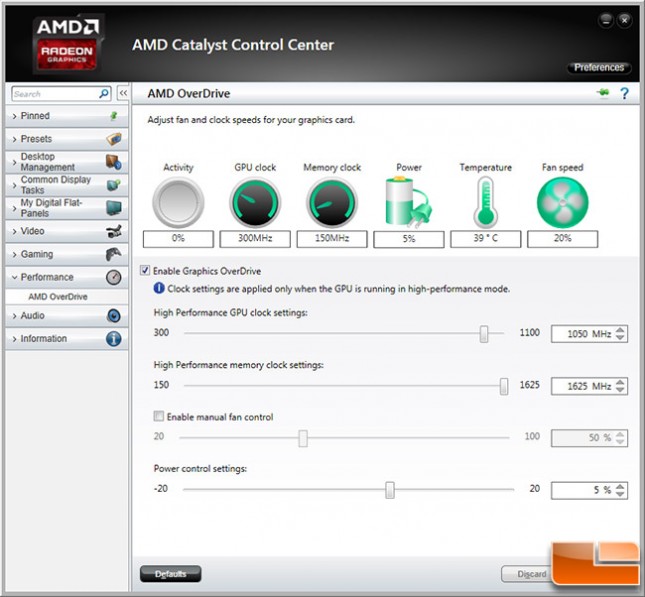 The Sapphire Dual-X R9 270 OC came clocked at 945MHz on the core and 1400MHz on the memory. We were shocked to find that AMD OverDrive lets you overclock the Sapphire card future than you could on the MSI card. With this card you can go up to 1100MHz on the core and 1625MHz on the memory! Overclocking the Sapphire Dual-X R9 270 was a bit tougher to do as it didn't like how power control settings and we were unable to get anything over 1050MHz on the core stable. We settled at 1050MHz core, 1625MHz memory and +5% on the power control settings as our final stable overclock.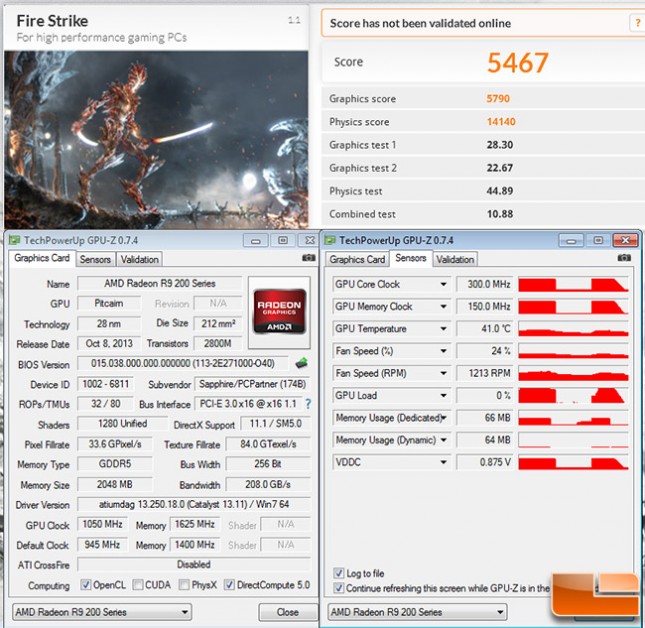 Despite having a higher clock speed, the Sapphire Dual-X R9 270 scored 5,467 in 3DMark FireStrike. The lower power control settings are to blame, but this is still a solid little overclock. Both AMD Radeon R9 270 cards that we have were able to overclock up to AMD Radeon R9 270X clock speeds. Nothing to spectacular there, but you do get a nice little performance gain by doing so.