Intel Pentium G4400 Processor Review – Budget Skylake
By
CipherShed and 7-Zip Compression
CipherShed
When TrueCrypt was no longer being developed, CipherShed was born. It is built on TrueCrypt's foundation and is a free open-source encryption program designed to keep your personal data secure. It is available for MacOS X, Linux and Windows. Included with CipherShed is the same type of benchmark that made TrueCrypt an important tool. It provides a benchmark for some of the more popular encryption algorithms.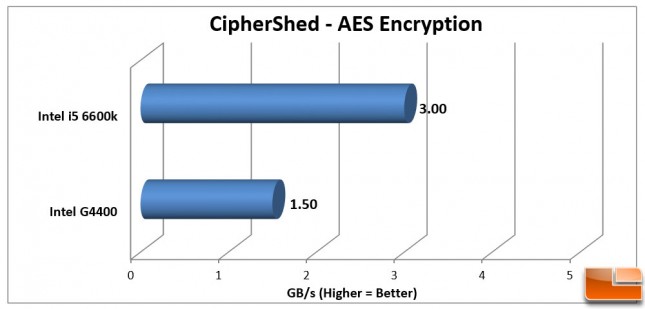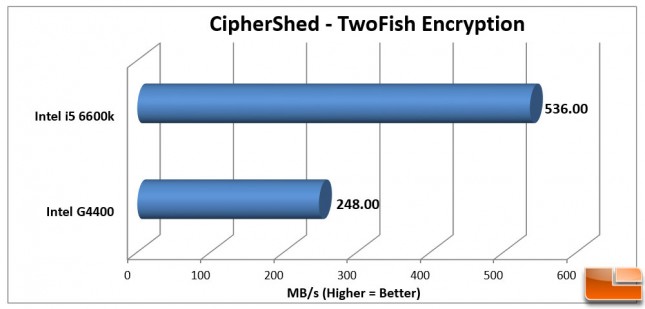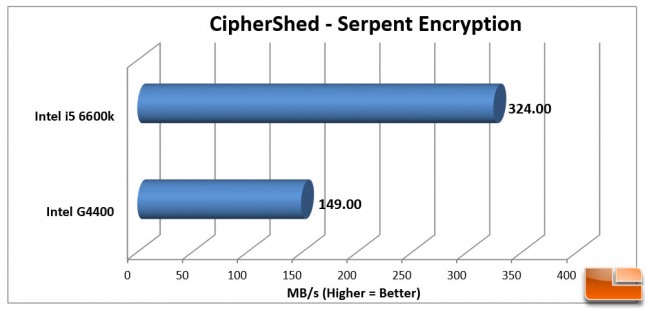 Benchmark Results: In each instance the difference between a quad-core processor and a dual-core processor is easily visible. However, taking into consideration the target audience of the various processors, the Intel G4400 doesn't do too badly.
7-Zip Compression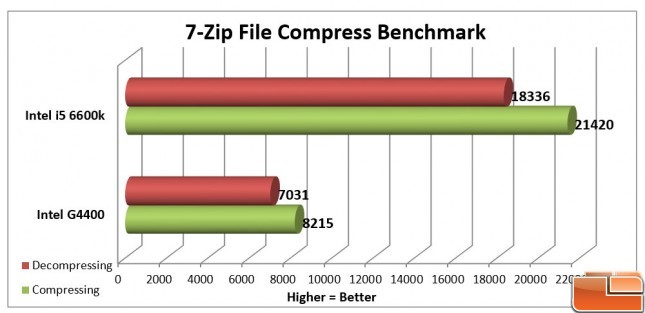 Benchmark Results: 7-Zip is a utility that many home users might find themselves using at various times. File Compression uses algorithms to compress data, and we expect there to be a big difference in performance between the two processors. The difference between the two is staggering, the Intel i5-6600K outperforms the G4400 by just over 2.5 times.