Intel Optane Memory Tested As Boot Drive, Secondary and RAID 0
By
CrystalDiskMark 5.2.0 x64
CrystalDiskMark is a small benchmark utility for drives and enables rapid measurement of sequential and random read/write speeds. Note that CDM only supports Native Command Queuing (NCQ) with a queue depth of 32 (as noted) and shows the highest score of five runs.
Intel Optane Memory 32GB – Boot Drive: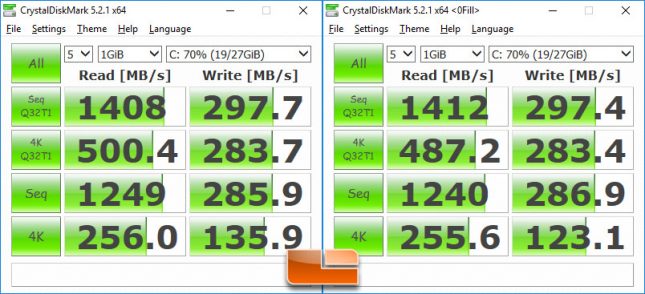 Intel Optane Memory 32GB – Secondary: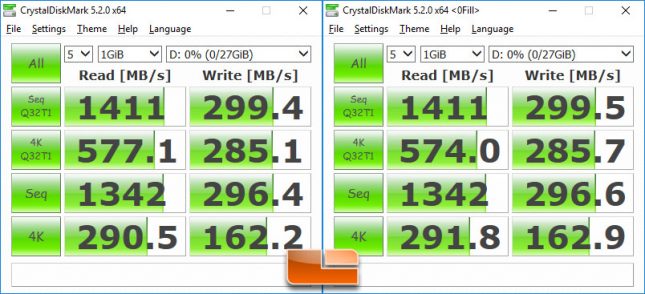 Intel Optane Memory 32GB – Secondary RAID 0: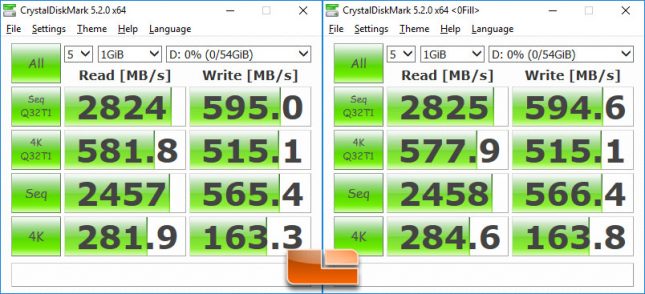 Benchmark Results: The Intel Optane Memory 32GB M.2 drive reached 1,411MB/s read and 300 MB/s write in the standard sequential write test and Random 4K performance was 290 MB/s read and 162 MB/s write as a secondary drive. The 4K performance dropped with the OS installed on the drive, but it wasn't that bad of a performance hit. In RAID 0 we were hitting 2,824 MB/s read and 585 MB/s write, but saw no real performance improvement at 4K unless you zero in on the 4K Q32T1 write test result as that nearly doubled.
Let's look at some other benchmarks!