Intel Optane Memory Tested As Boot Drive, Secondary and RAID 0
By
ATTO & CrystalDiskMark
ATTO v3.05
ATTO is one of the oldest drive benchmarks still being used today and is still very relevant in the SSD world. ATTO measures transfers across a specific volume length. It measures raw transfer rates for both reads and writes and places the data into graphs that can be very easily interpreted. The test was run with the default runs of 0.5KB through 64MB transfer sizes with the total length being 256MB.
Intel Optane Memory 32GB – Boot Drive: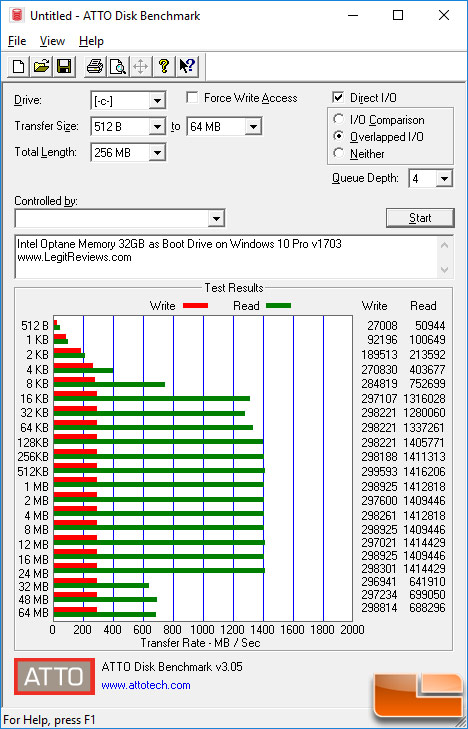 Intel Optane Memory 32GB – Secondary: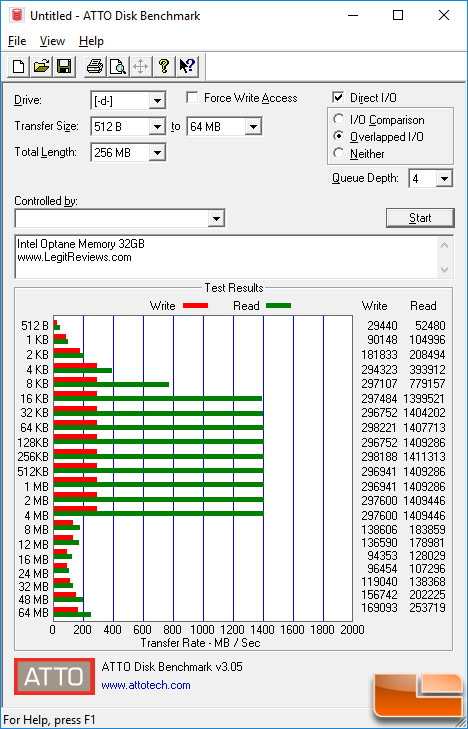 Intel Optane Memory 32GB – Secondary RAID 0: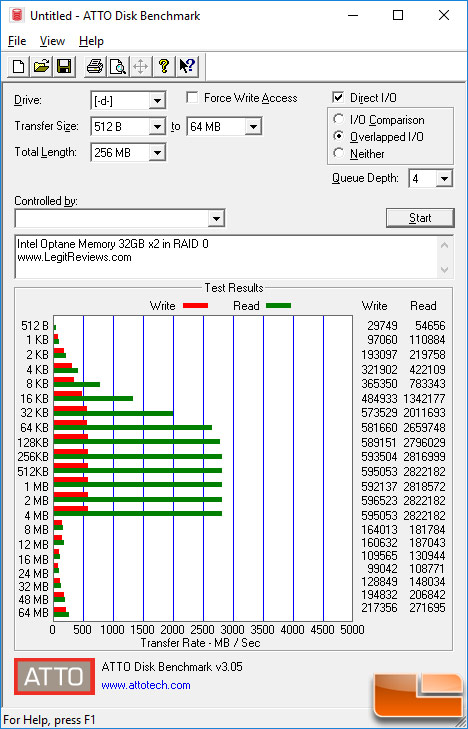 Benchmark Results: ATTO showed the Intel Optane Memory 32GB SSD topping out at 1,416 MB/s read and 300 MB/s write in the standard overlapped I/O benchmark as a boot drive and at 1,411 MB/s read and 298 MB/s write. When you put two of these drives together in RAID 0 we topped out at 2,822 MB/s sequential read and 597 MB/s sequential write.

Secondary Drive Comparisons: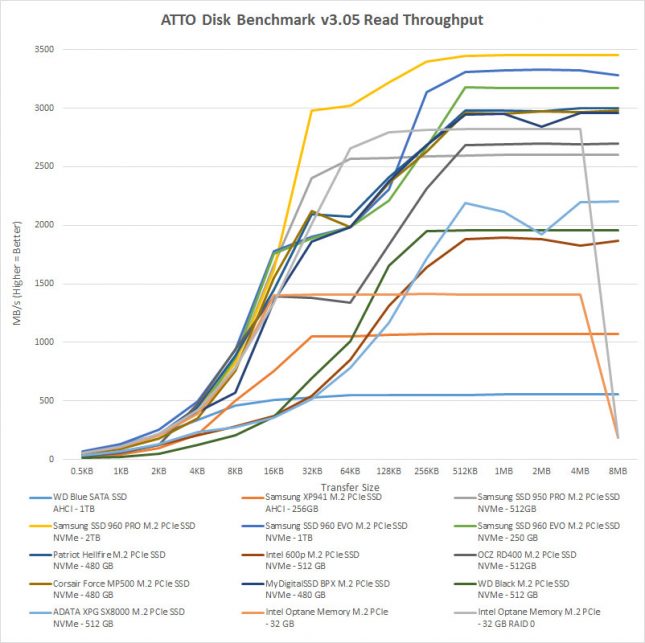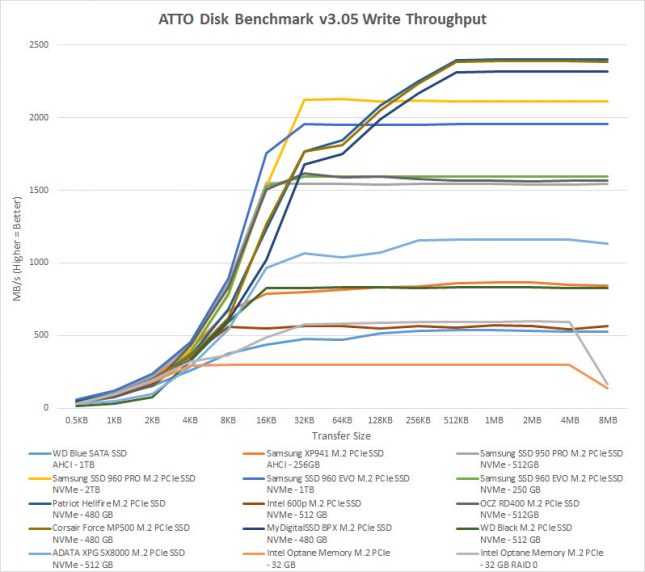 Benchmark Results: When comparing the the other SSD models you can quickly the Intel Optane Memory module is in the middle of the pack for the read speeds and pretty much last place for writes.