Intel Core i7-980X Six-Core Processor Extreme Edition Review
By
Final Thoughts and Conclusions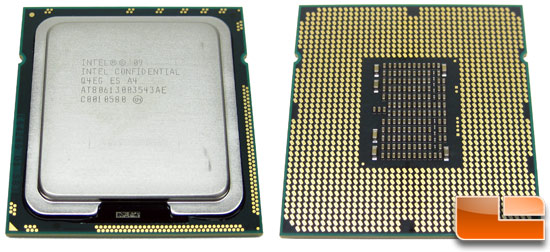 The Intel Core i7-980X Desktop Processor Extreme Edition was found to exceed our initial expectations, which says a ton. Having six physical processing cores creates an amazing user experience when running multi-threaded applications. The enormous growth of HD media content in the home is driving the demand for computer systems that have the horsepower to deliver an enjoyable user experience for the consumer. If you have ever tried to create a Blu-ray movie or just tried to transcode some HD movies you know how much time it takes to work on a project and that can be frustrating for those that do it often. With the new Intel Core i7-980X Processor you can improve productivity, save power and the best part is that it can be a drop-in replacement for those with existing socket LGA1366 motherboard. Anybody that runs multi-thread applications is sure to appreciate a six-core processor.
Not every testing scenario showed the benefits of having six-cores and twelve threads, though. For example, in gaming we saw a little performance boost here and there, but nothing significant at the resolutions we actually play games on. Crank up the image quality and the screen resolution and you'll be limited by the graphics card way before the flagship processor of either company. The game developers need to stop porting games over from consoles and walking away from them! PC users deserve some solid code that takes advantage of 8 or more threads. It was an eye opener to see some of our gaming benchmarks only putting our processor under 20% load during testing!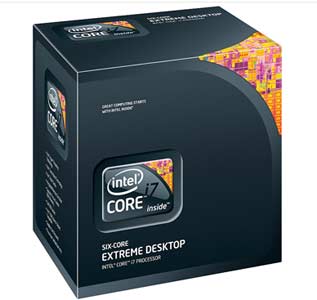 That said, gamers and enthusiasts aren't totally kicked to the curb on this one as the Core i7-980X processor is an Extreme Edition part and we found that to be very true in our overclocking section. By just increasing the multiplier we were able to reach 4.23GHz, which is an overclock of nearly 1GHz. This is amazing and, let me tell you, having 12 threads ripping away at 4.2+ GHz is something you need to experience for yourself. The Core i7-980X destroys the AMD Phenom II X4 965 Black Edition and running the two systems side-by-side it gives you a real good look at how far AMD has to come in order to catch back up to Intel. Sure, they have a six-core processor in the works, but they need major architecture changes to catch up to Intel.
Price is going to be the number one thing that stands between you and owning one of these processors. The new Core i7-980X is anything but cheap at $999. Keep in mind that this is the flagship processor and Extreme Edition processors have always cost around a thousand dollars. This is a small price to pay if you need some serious computing power!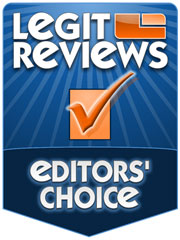 Legit Bottom Line: The Intel Core i7-980X Desktop Processor Extreme Edition ushers in the era of six-core processors and is the most powerful processor in the world!