Intel Core i7-980X Six-Core Processor Extreme Edition Review
By
The New DBX-B CPU Cooler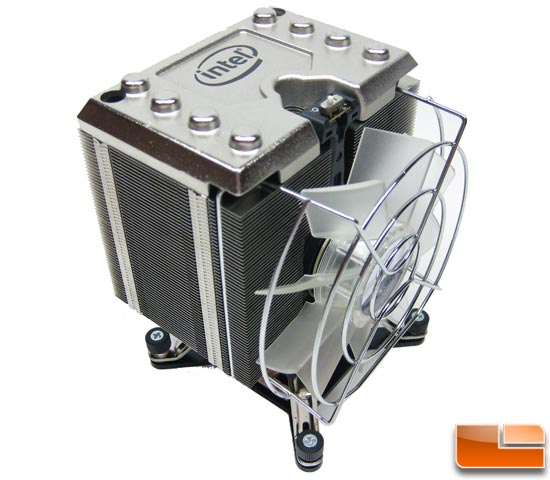 Intel has also designed a brand new heat pipe CPU cooler called the DBX-B that will be included with Intel Core i7-980X processors that is very impressive looking. The acoustics of the fan are also very good as at idle it spins at 800 RPM and is just 20 dBA. Under heavy loads the fan can reach up to 1800 RPM and is just under 35 dBA at those speeds. The clear fan has blue LED lighting behind it and you can't turn the lights off from what we can tell. The little black dip switch above the fan is a fan mode switch that changes between performance mode for maximum cooling and an operational mode for nearly silent computing.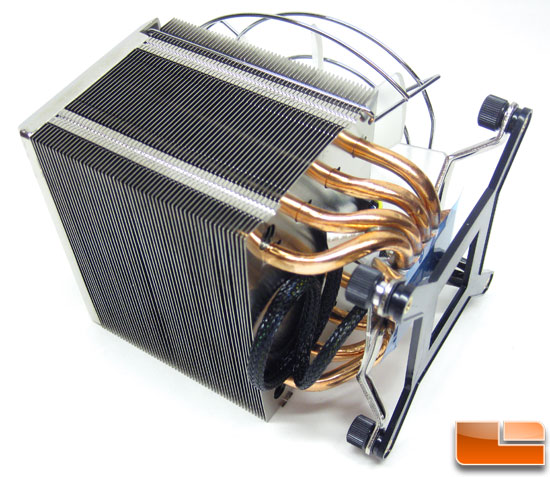 Here is a closer look at the four copper heat pipes that help transfer heat away from the Core i7-980X processor and to the cooling fins. Notice that the 4-pin power cable is braided! The power cable is also 9-inches long this time around, which means you won't have any major issues finding a header on your motherboard to power it.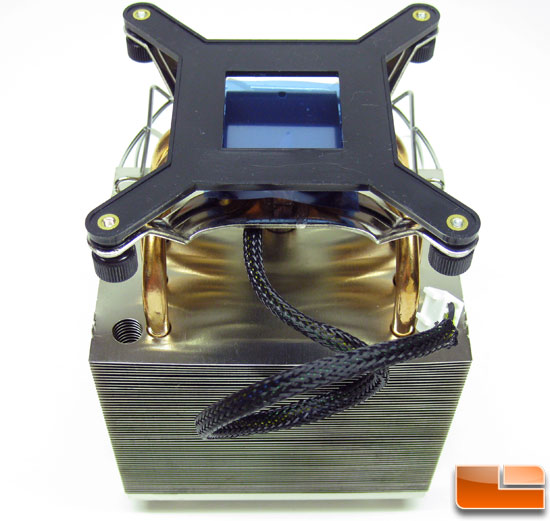 Intel includes ultra high performance Dow Corning TC-1996 thermal interface material (thermal compound) with the DBX-B to complete the package. This cooler should perform pretty well.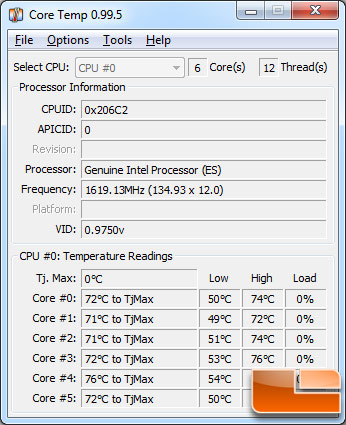 We fired up Core Temp 0.99.5 and found the Core i7-980X idles around 51C and was seen at 74C load when running the benchmark POV-Ray. Not bad temperature testing results and it looks like the new DBX-B CPU cooler does the job nicely!
Here is a little video that Intel made about the new DBX-B CPU Cooler and how to install it that might be worth a watch if you plan on buying one of these processors.