Intel Core i7-6700K Skylake Processor Review
By
SiSoftware Sandra 2015 SP2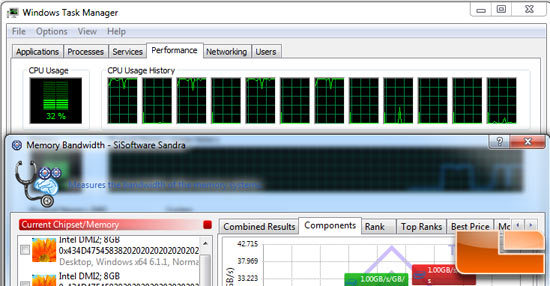 The Sisoft Sandra 2015 SP2 benchmark utility measures pretty much all of your system components, but we'll be using it to focus on memory and CPU performance!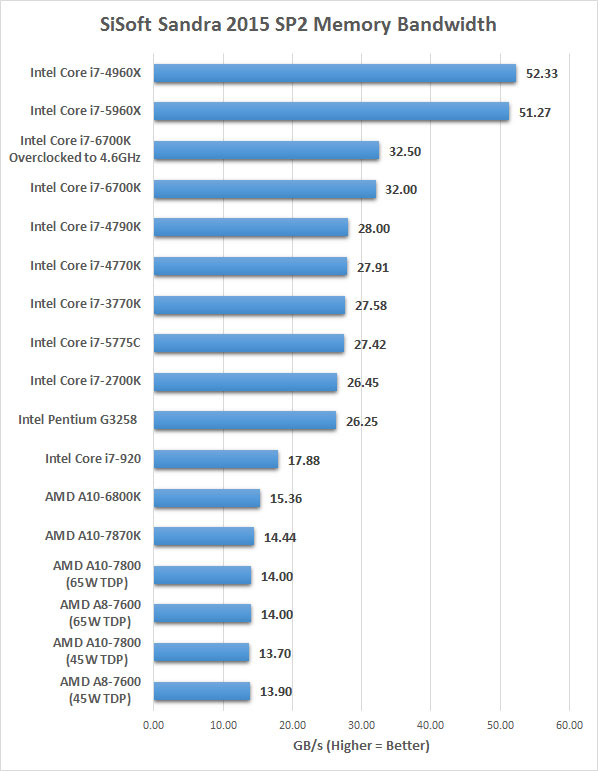 Results: As you can see from our memory testing chart above all the processors with dual channel memory kits perform roughly the same since we are using the same Corsair 2133MHz DDR3 memory kit. For the new Intel Core i7-6700K Processor and the Z170 platform we used a Corsair kit of DDR4 memory running at 2666MHz with CL15 timings and a 1T command rate. You can clearly see the improvements gained from the new memory controller combined with DDR4 memory. Memory bandwidth on the 6700K was 32 GB/s at default clock speeds and then 32.5 GB/s when overclocked to 4.6GHz. We didn't expect any change on the memory bandwidth when we overclocked this processor as we just raised the multiplier and didn't touch the base clock or memory divider to alter the effective memory clock frequency.

UPDATE 08/06/2015: Check out our DDR4 memory scaling article on Z170 as we look at performance from DDR4-2133 all the way up to DDR4-3866 on this identical platform!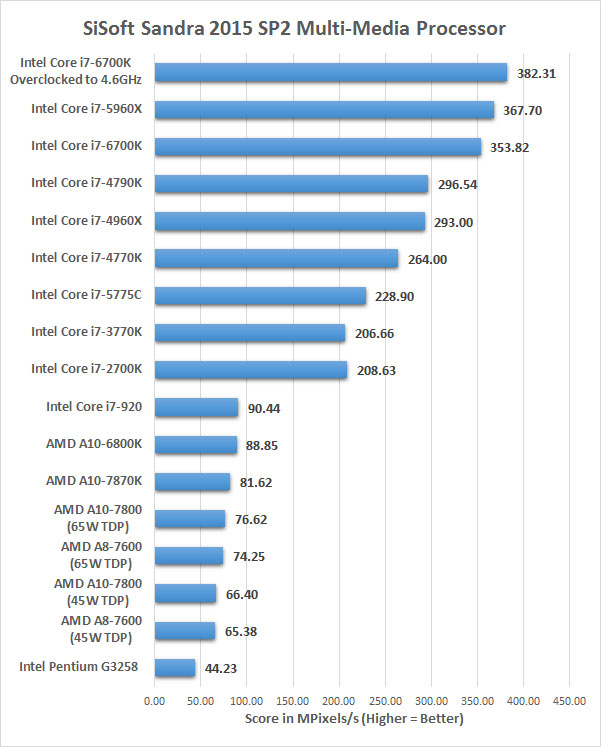 Results: The Intel Core i7-5775C scored 353.82 MPixels/s in stock form and that jumped up by 8.1% to 382.31 MPixels/s when overclocked to 4.6 GHz on all cores. With the processor overclocked it was able to perform faster than a stock Intel Core i7-5960X and this was the only benchmark that we ran where the overclocked 6700K was able to beat the mighty 5960X!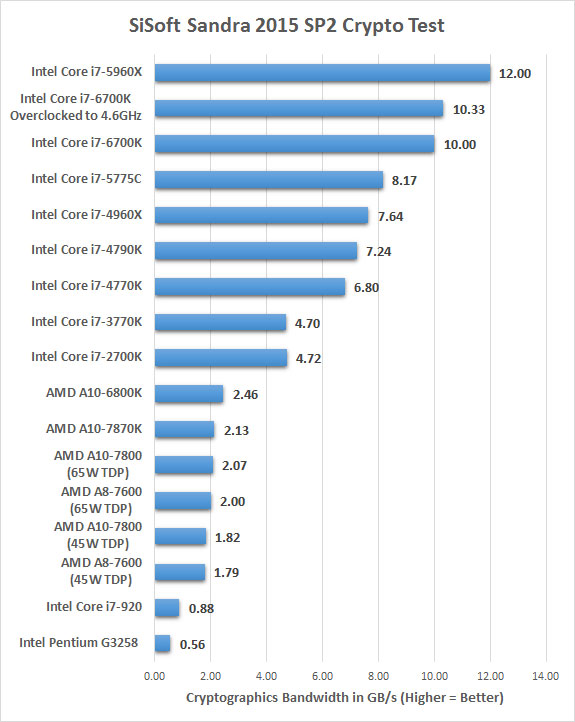 Results: The Intel Core i7-6700K scored 10.0 GB/s for this AES benchmark test, which is really good and that score improved to 10.33 GB/s when the 6700K was overclocked.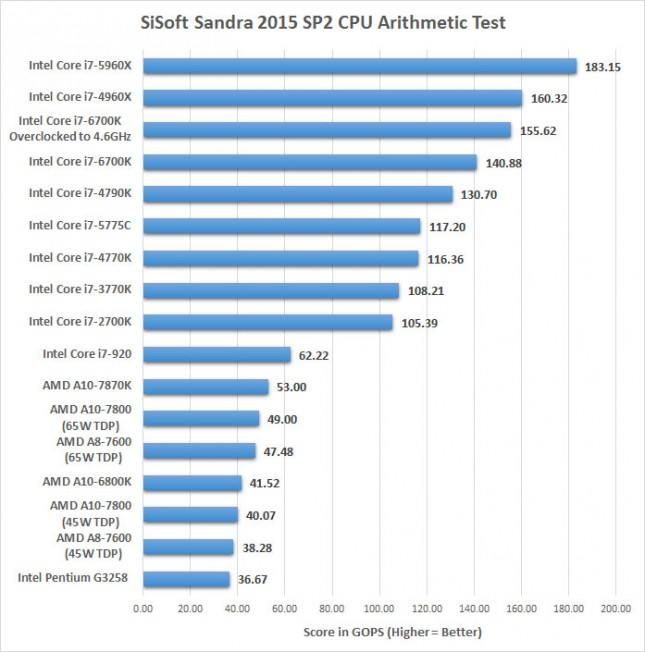 Results: In the Sandra 2015 SP2 CPU Arithmetic Benchmark the Intel Core i7-6700K Skylake processor scored 140.88 GOPS in stock form and when overclocked we were able to get 155.62 GOPS. This is an improvement of 10.5% due to the overclock.
It looks like the Intel Core i7-6700K is off to a strong start!