Intel Core i7-6700K Skylake Processor Review
By
3DMark 2013 w/ Integrated Graphics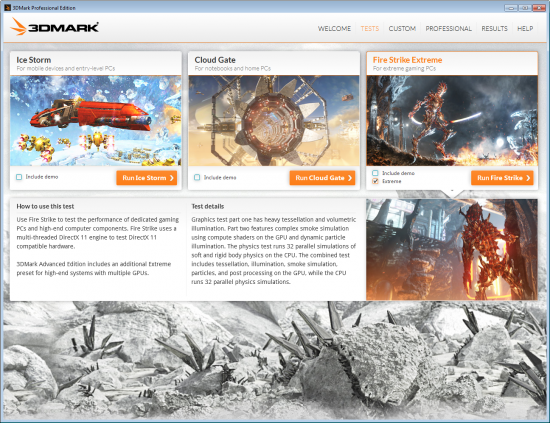 Futuremark 3DMark has three primary benchmark tests that you can run and which test you should be running depends on the system that you are benchmarking on.
Ice Storm – For mobile devices and entry-level PCs
Cloud Gate – For notebooks and home PCs
Fire Strike – For gaming PCs (extreme mode for those with multiple GPUs)
Since all of the benchmarks can be run on desktop PCs, we will run each of them on our Intel and AMD processors to see how they stack up.
Intel Core i7 6700K w/ Intel HD Graphics 530: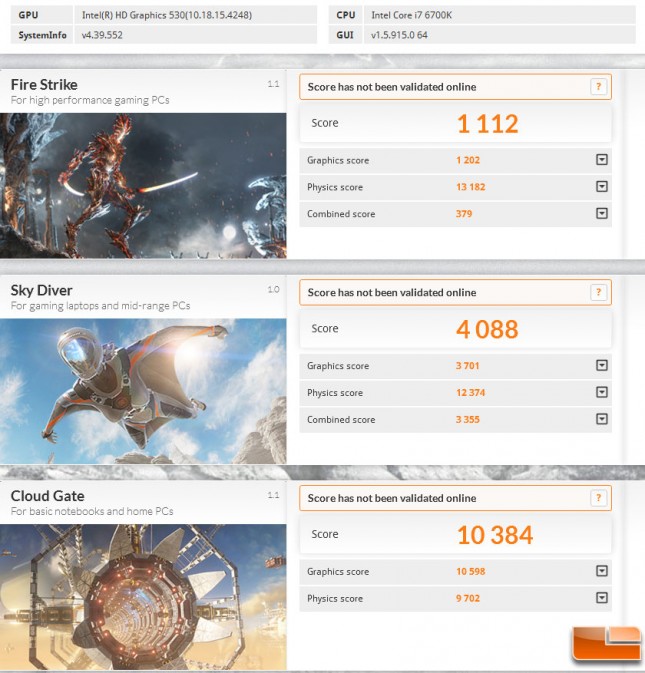 Let's take a closer look at 3DMark Cloud Gate as that is a best representative of the integrated graphics performance on these processors: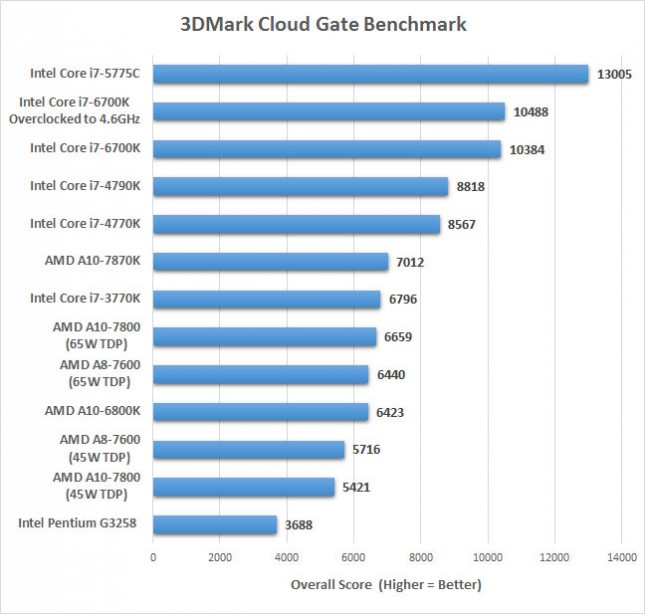 The Intel Core i7-5775C with Intel Iris Pro Graphics 6200 and 128MB of eDRAM had the highest overall score in 3DMark Cloud Gate that we have ever gotten from a processor with integrated graphics. The default score of 13,005 was untouchable by the Intel Core i7-6700K, but the score of 10,384 was solid and a huge step up from the 8600-8800 range that you'll get with a stock Haswell processor!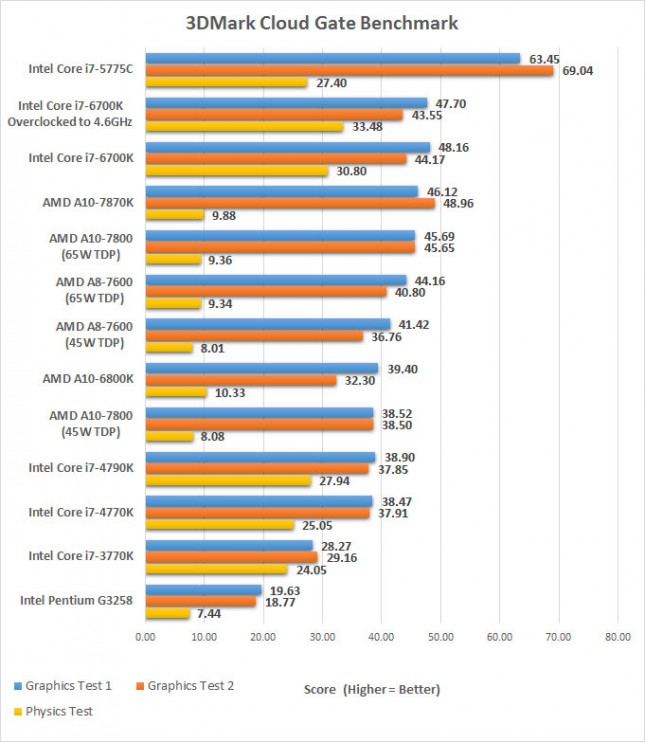 Benchmark Results: If you look at the game tests you'll see that the Core i7-6700K Skylake processor dominated all of the processors in the physics test and had very respectable scores in Game Test 1 & 2 with average frame rates around 45FPS!