Intel Core i7-6700K Skylake Processor Review
By
Power Consumption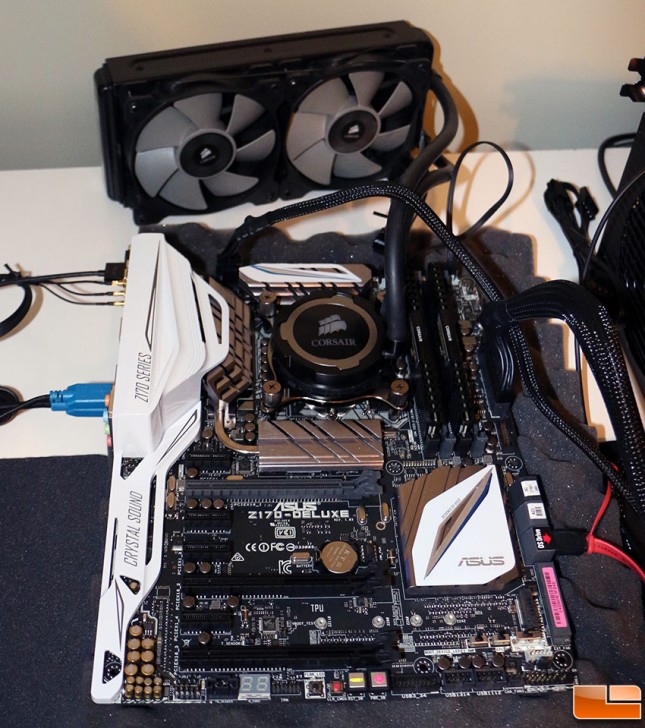 Power efficiency remains important to PC users and Intel and AMD have both made great strides to improve power efficiency. There are nearly a dozen processors in our power chart, but keep in mind some of the TDP's of the processors:
Intel Pentium G3258 – 53 Watts
AMD A10-7800 – 65W
Intel Core i7-5775C – 65W
Intel Core i7-3770K – 77W
Intel Core i7-4770K – 84W
Intel Core i7-4970K – 88W
Intel Core i7-6700K – 91W
Intel Core i7-2700K – 95W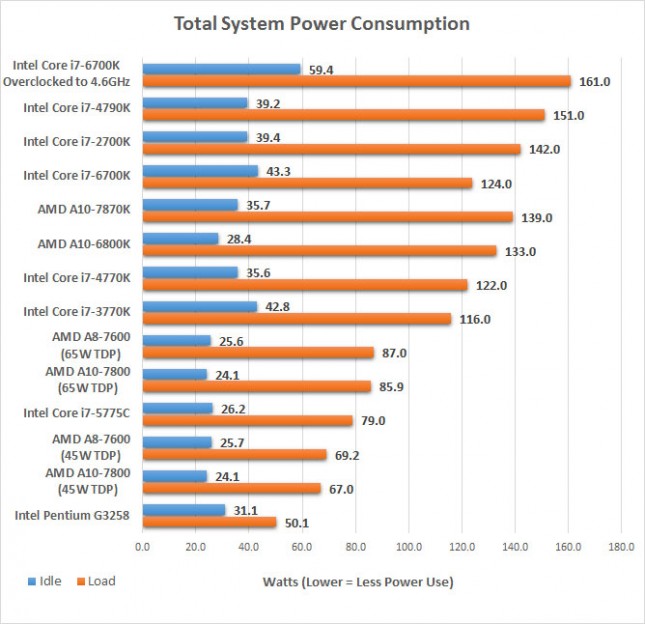 Benchmark Results: The Intel Core i7-6700K processor is rated at 91W TDP and at idle the entire system was pulling 43.3 Watts at the wall and when under full load we were pulling 124 Watts. All that efficiency is thrown out the window with the overclock though and our idle power draw increased to 59.4W and at load we were now hitting 161 Watts, which is more than any other processor with default settings. We used Handbrake to rip a full 1080P Blu-Ray as our load test, so this is representative of a real world scenario. These numbers are a little higher than we expected to see from Skylake and Z170, but keep in mind the chipset TDP went from 4.1W on Z97 to 6.0W on Z179, so we can attribute some of the increase at idle to that 2 Watt increase.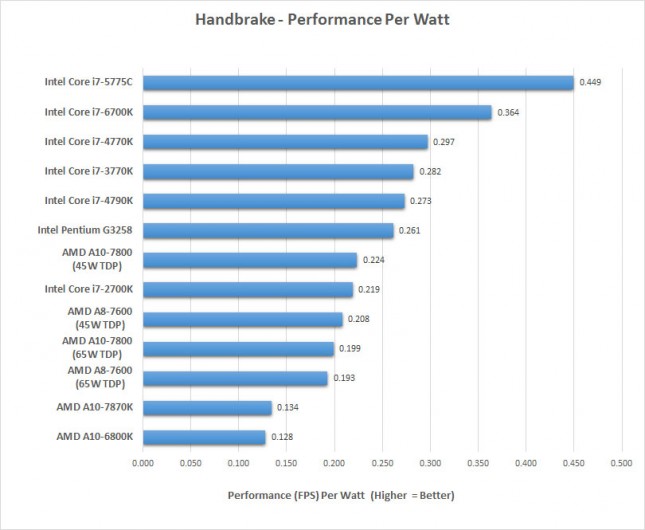 Benchmark Results: If you look at the Performance Per Watt on Handbrake that we used to get the load power results, you can see that the Intel Core i7-5775C (65W TDP) processor leads the way, but the Intel Core i7-6700K (91W TDP) isn't too far behind!