GIGABYTE Z87X-UD5 TH Intel Z87 Thunderbolt Motherboard Review
By
Hitman: Absolution
Hitman: Absolution is an action-adventure stealth DirecX 11 video game developed by IO Interactive and published by Square Enix. It is the fifth entry in the Hitman game series, and runs on IO Interactive's proprietary Glacier 2 game engine. This game title uses the Glacier 2 game engine and was released on November 20th, 2012.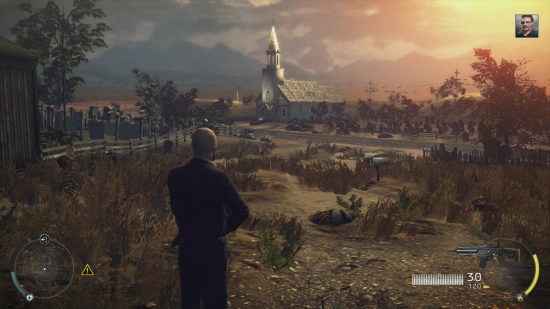 We benchmarked Hitman: Absolution with Ultra Settings.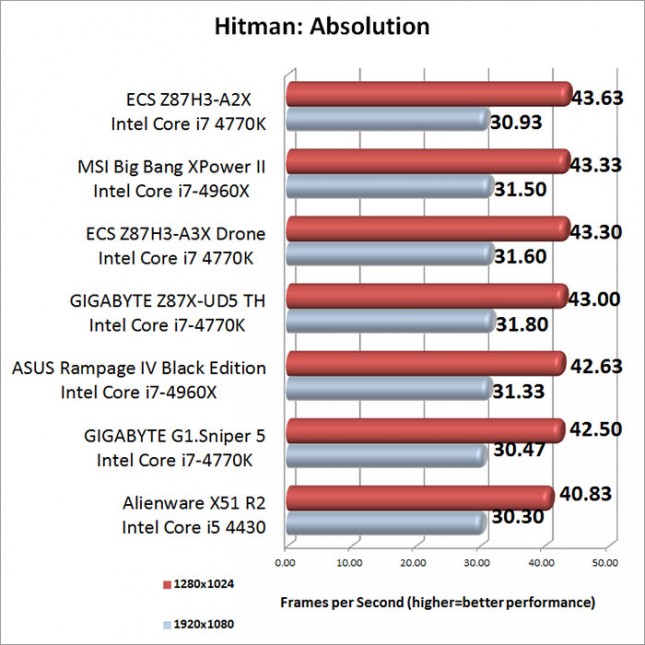 Benchmark Results: There isn't a huge margin between the motherboards in Hitman Absolution, the GIGABYTE Z87X-UD5 TH was right in the middle of the pack at 1280×1024. At 1280×1024 the Z87X-UD5 TH averaged 43.00 frames per second and at 1920×1080 it averaged 31.8 which is the fastest of all of the boards, ahead of even the LGA2011 platforms!