GIGABYTE Z87X-UD5 TH Intel Z87 Thunderbolt Motherboard Review
By
System Power Consumption & Network Performance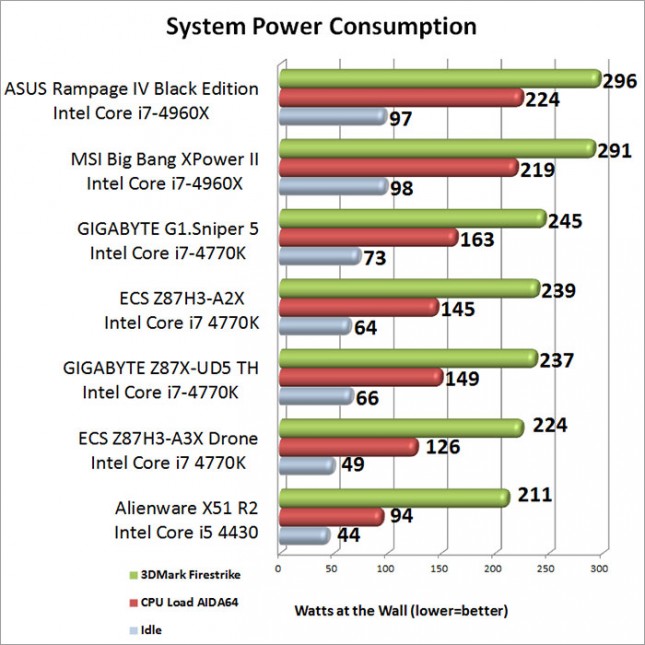 The GIGABYTE Z87X-UD5 TH is right on par with what I expected to see when it comes to the power consumption. Sitting around at idle the Z87X-UD5 TH was pulling only 66 Watts at the wall. Putting a load on the Intel Core i7-4770K with the system stability test in the latest version of AIDA 64 we were able to increase the power draw to 149 Watts at the wall, still nothing in comparison to the Intel Ivy Bride-E systems that were pulling ~220 Watts at the wall. Firing up Futuremark 3DMark Firestrike our peak draw was hitting 237 Watts at the wall.
GIGABYTE Z87X-UD5 TH Network Performance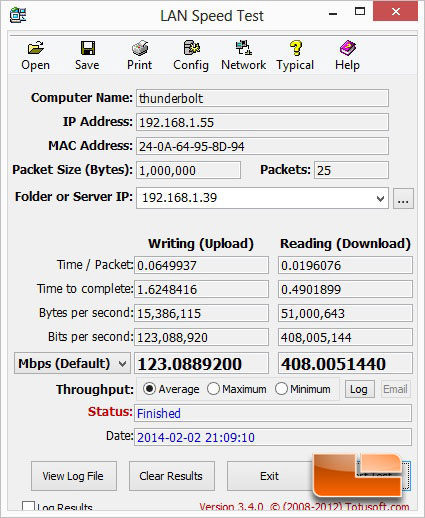 Our first network test consisted of running 1MB packets through our ASUS RT-AC66U Wireless AC router. Our upload speeds were solid at an average of 123.09Mbps and our Download speeds were golden at an average of 408.01Mbps.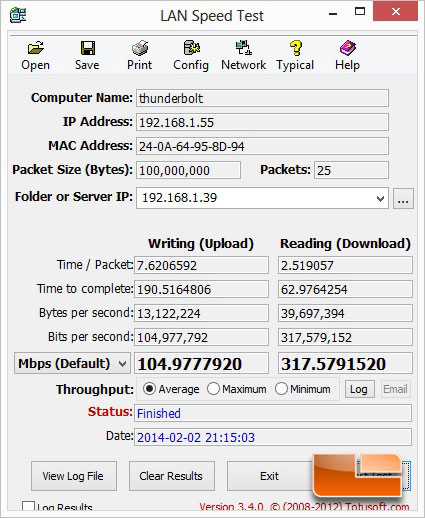 Increasing the packet size to 100MB, the overall performance of the AZUREWAVE AW-CE123H took a bit of a hit. The upload speed dropped to 104.98Mbps, a loss of ~15%. The download speed took an even bigger hit, dropping ot 317.58Mbps, a loss of ~22% from the 1MB packets in our first test.