Gigabyte Aorus Z270X-Gaming 9 Motherboard Review
By
Gaming Performance Testing
Now that we have seen how the Intel i7-7700K and Gigabyte Aorus Z270X Gaming-9 work together for general performance, let's take a closer look at several types of games.
3DMark TimeSpy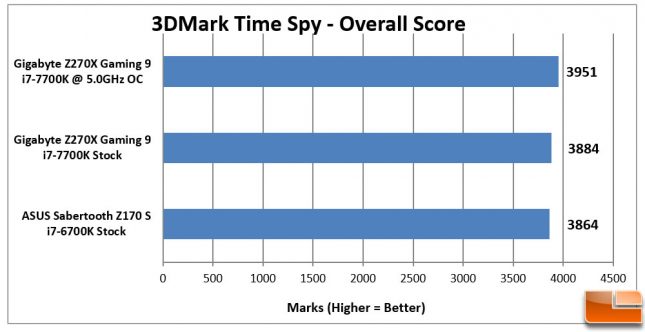 Rockstar Games: Grand Theft Auto V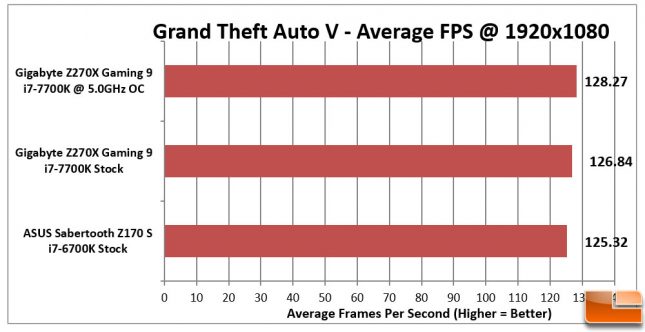 Codemasters: Dirt Rally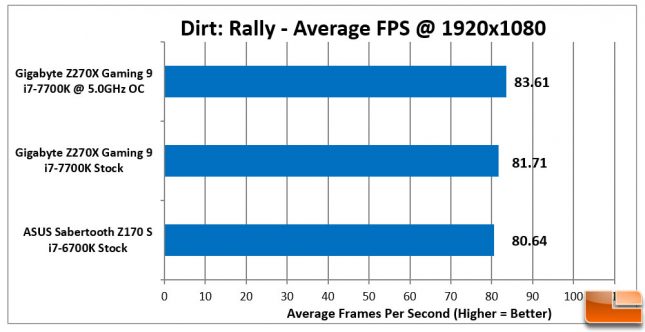 Eidos: Thief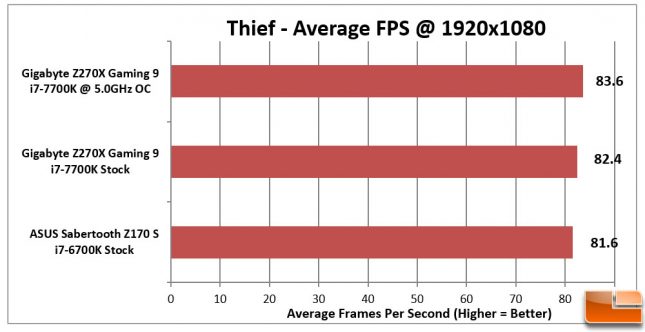 CD Projekt: Witcher 3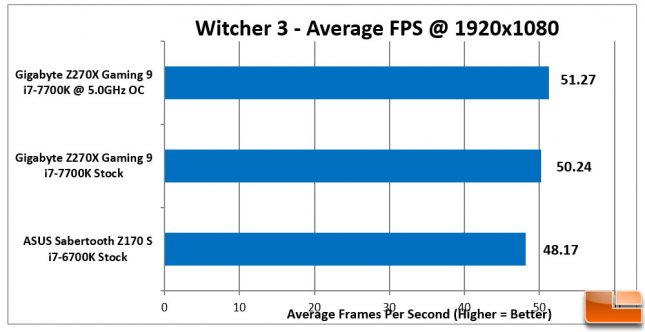 Legit Reviews Gaming Performance Results: The gaming benchmarks follows the trend we saw in the General Performance testing. The Intel Kaby Lake i7-7700K outperforms the SkyLake i7-6700K by a slim margin. Even so, with the simple press of a button we were able to push the performance a little higher by overclocking the CPU.