EVGA X99 Classified Motherboard Review
By
Hitman: Absolution
Hitman: Absolution is an action-adventure stealth DirecX 11 video game developed by IO Interactive and published by Square Enix. It is the fifth entry in the Hitman game series, and runs on IO Interactive's proprietary Glacier 2 game engine. This game title uses the Glacier 2 game engine and was released on November 20th, 2012.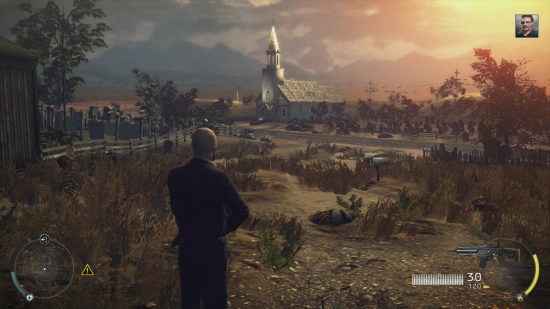 We benchmarked Hitman: Absolution with Ultra Settings.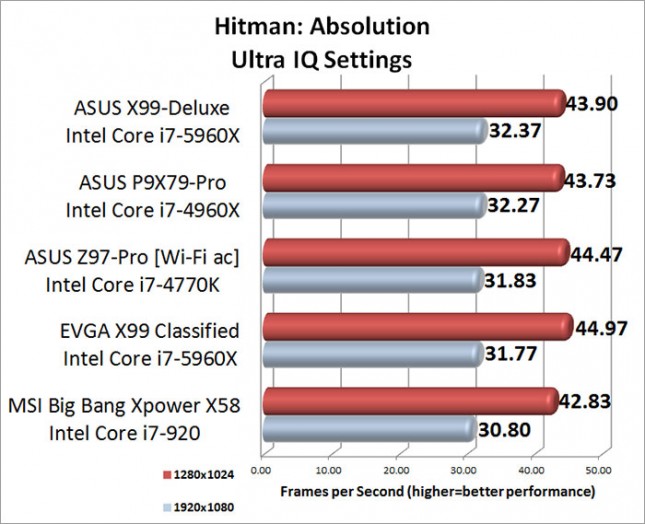 Benchmark Results: The EVGA X99 Classified fell a little short of the lead when running Hitman: Absolution at 1920×1080 with the image quality settings cranked up with an average frame rate of 31.77 frames per second, .6 FPS behind the lead. Dropping the resolution to 1280×1024 the EVGA X99 Classified took the top spot with an average of 44.97 frames per second.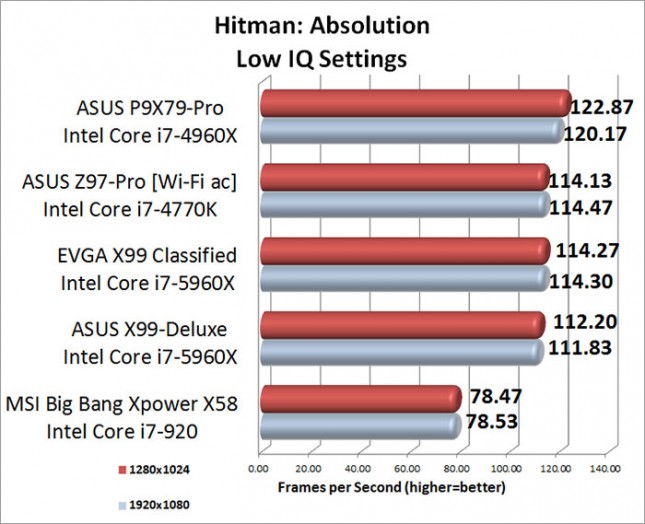 Benchmark Results: Reducing the image quality in Hitman to the bare minimums, the EVGA X99 Classified aveaged 114.30 frames per second at 1920×1080 and 114.27 frames per second at 1280×1024.