EVGA X99 Classified Motherboard Review
By
Intel X99 Overclocking
Overclocking greatly varies due to what hardware is being used and who is doing the overclocking. Always remember that no two pieces of hardware will perform the same, so our results will differ from what you might be able to get.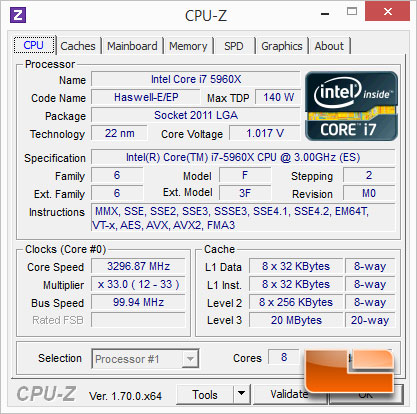 The Intel Core i7-5960X is the latest fully unlocked Extreme edition processor from Intel. The 5960X has a base speed of 3.0GHz and a turbo that will climb as high as 3.5GHz depending on the processor load. For now I am going to stick to overclocking with the multiplier.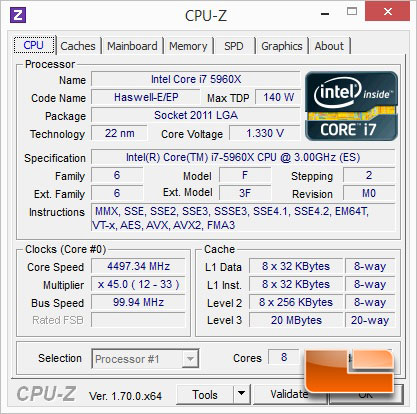 Much like I have attempted previously, I wanted to give it a shot at 4.5GHz right off the bat. This time though, I was successful! I was able to run the Intel Core i7-5960X at 4.5GHz completely stable at only 1.33 Volts on the CPU VCore!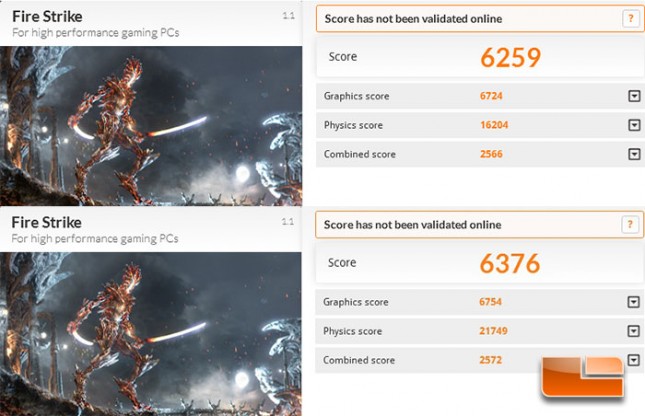 The overall score of 3DMark Firestrike didn't improve to drastically, but it did jump to 6376 from 6259 which isn't to bad. The biggest gain though was the Physics score which relies on the CPU Processing power of the Intel Core i7-5960X, that score jumped to 21749 from 16204! That's a gain in processing power of 34%!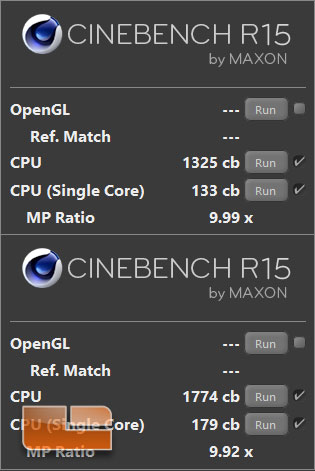 Cinebench R15 is a great way to test the system stability quickly when overclocking as it will put a solid load on the CPU and as a bonus it will give you a benchmark score. The score in Cinebench R15 jumped from 1325 across all cores to 1774, a gain 34% as well. I would definitely say that the 4.5GHz overclock on the EVGA X99 Classified was solid and was very easy to hit!