EVGA X99 Classified Motherboard Review
By
EVGA X99 Classified Retail Packaging & Bundle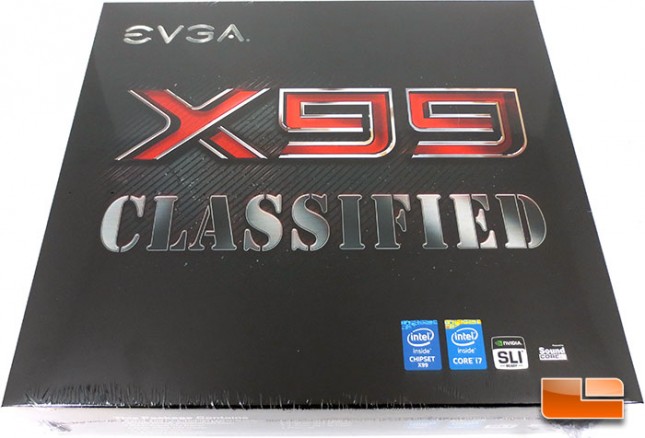 EVGA doesn't go overboard on the retail packaging for their products, though that's not to say that the EVGA X99 Classified won't catch your eyes when it's sitting on a shelf at your local retailer. The X99 Classified packaging is pretty simple in terms of design, but the bright red X99 on the black background stands out and gets the job done. Outside of the EVGA branding, there is logo's for the Intel X99 chipset, Intel Core i7 , NVIDIA SLI and the Creative Sound Core.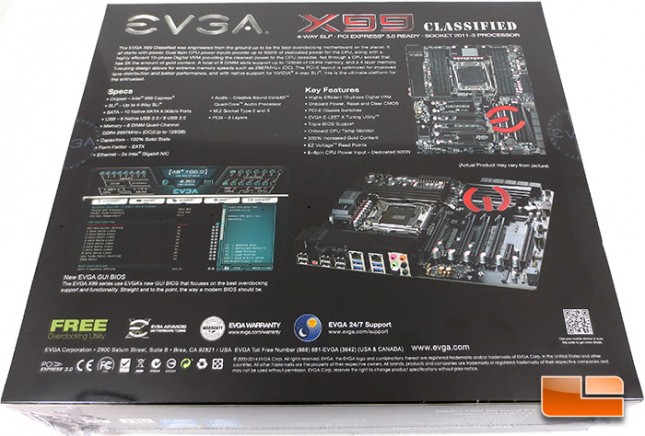 While the front of the EVGA X99 Classified motherboard packaging is designed for catching your eye, the back is all about giving us the information needed. The details on the back of the EVGA X99 Classified packaging include specifications, Key Features, a couple pictures of the motherboard, a shot of the updated UEFI BIOS, and some marketing text about the board.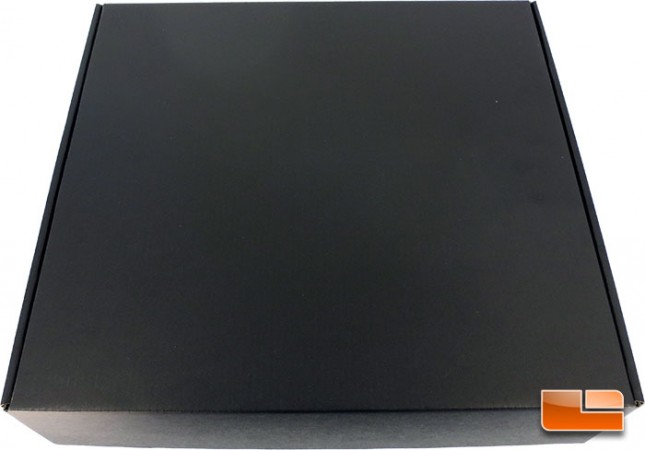 While taking off the outer shell of the EVGA X99 Classified packaging isn't the most exciting part of opening up the EVGA X99 Classified, it's good to see that within the outer shell is a much more durable box designed to with stand the hazards of shipping.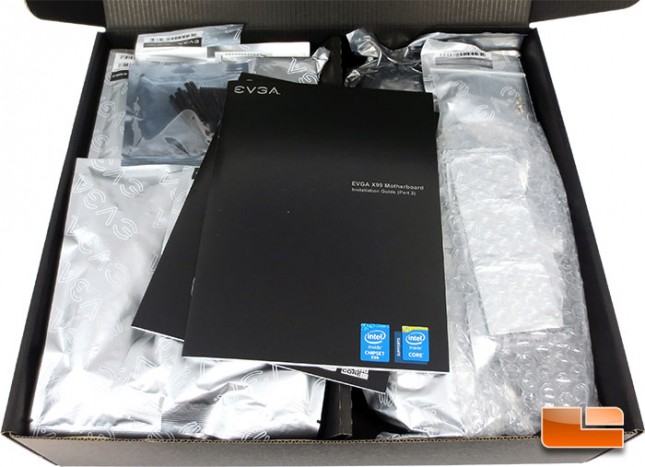 Opening up the inner box, the bundle is all individually wrapped to protect each of the components.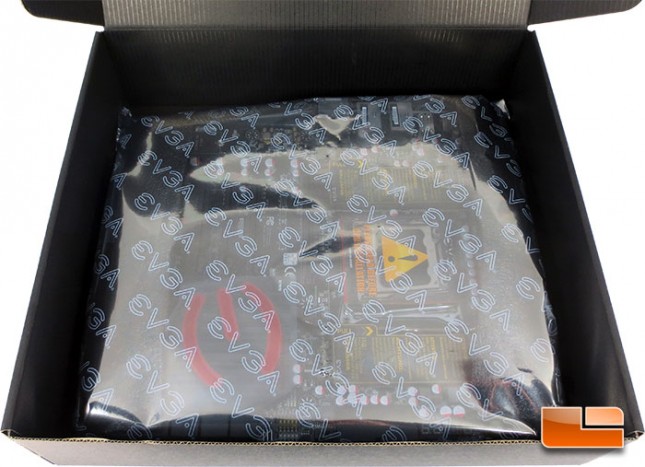 Removing the included bundle for the EVGA X99 Classified, we can catch our first glimpse of the X99 Classified motherboard. Though it is a bit obscured by the anti-static bag.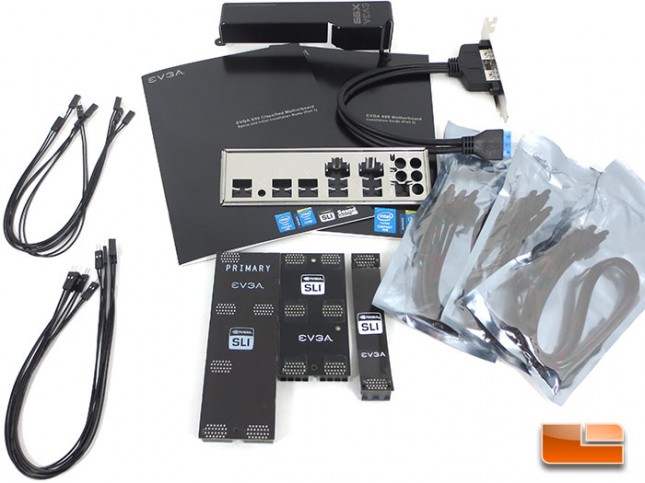 The EVGA X99 Classified doesn't come with a ton of extras in the included bundle. Tucked away inside the box, the bundle includes the manuals, driver disc, six SATA cables, 2-way SLI Bridge, 3-way SLI Bridge, 4-way SLI Bridge, I/O Shield, SuperSpeed USB 3.0 expansion slot adapter, GPU Link cables (2 sets), and a cover for the I/O panel.