Cyberpower Fangbook X7-200 Gaming Notebook Review
By
Futuremark 3DMark 11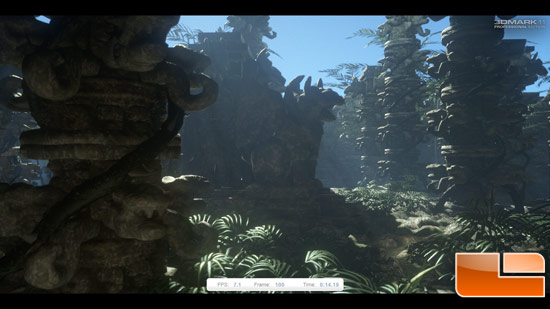 3DMark 11 is the latest version of the world's most popular benchmark for measuring the 3D graphics performance of gaming PCs. 3DMark 11 uses a native DirectX 11 engine designed to make extensive use of all the new features in DirectX 11, including tessellation, compute shaders and multi-threading.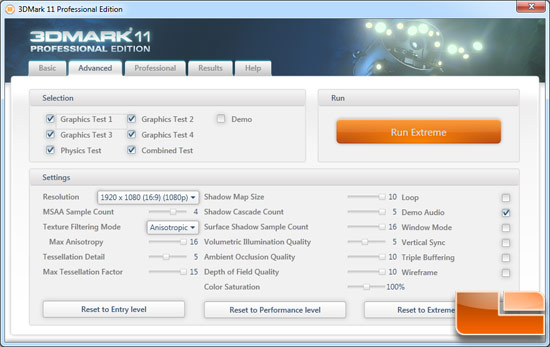 We ran 3DMark11 with both the performance and extreme presets to see how our hardware will run.
3DMark11 Performance Benchmark Results: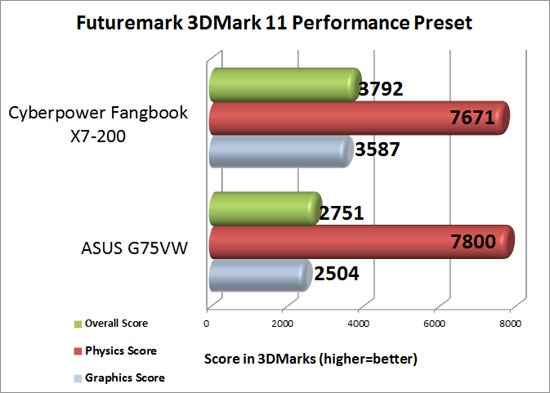 Benchmark Results: The Cyberpower Fangbook X7-200 had a solid showing in the performance preset with an overall score of P3792. The ASUS G75VW scored a little over 1000 points lower and looking at the sub scores we can attribute that to the Graphics score.
3DMark11 Extreme Benchmark Results: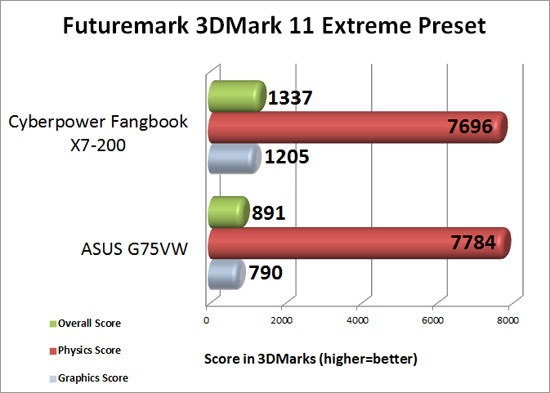 Benchmark Results: Running the Extreme preset in 3DMark 11 the Fangbook X7-200 hits the elite score of 1337 (had to…) which is 446 points or 50% faster than the ASUS G75VW. It's interesting to note that in 3DMark 11, the Physics scores of the ASUS G75VW are higher in both of the presets than the Fangbook X7-200 despite using a slower processor.