Cyberpower Fangbook X7-200 Gaming Notebook Review
By
FutureMark 3DMark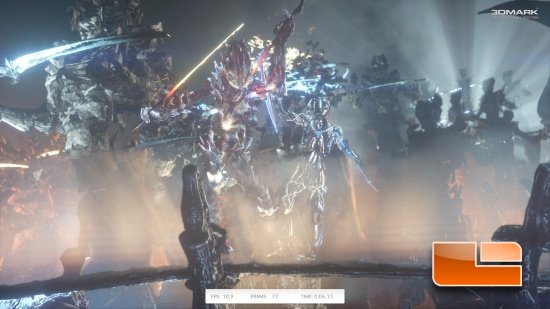 Fire Strike is our new showcase DirectX 11 benchmark designed for high-performance gaming PCs. It is our most ambitious and technical benchmark ever, featuring real-time graphics rendered with detail and complexity far beyond what is found in other benchmarks and games today. Fire Strike will only be available in the Windows editions of 3DMark initially.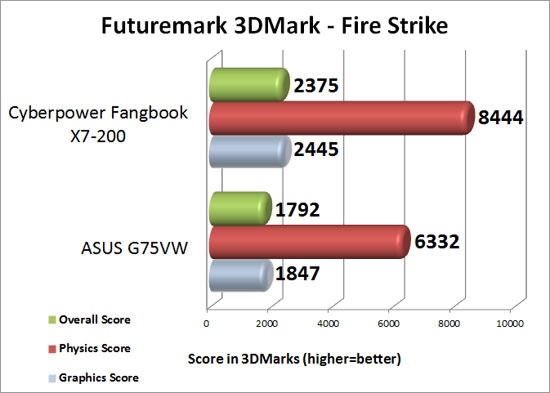 Benchmark Results: Overall the CyberPower Fangbook X7-200 was significantly faster than the ASUS G75VW we are comparing to today. The overall score of the Fangbook was 2375 in the latest 3DMark Fire Strike while the ASUS G75VW scored 1792, a difference of ~33%. Looking at the sub-scores, the Fangbook has a Physics score of 8444 and a Graphics score of 2445. The ASUS G75VW has a Physics score of 6332 and a Graphics score of 1847.
The ASUS G75VW ROG 17.3″ Gaming Laptop has an Intel Core i7 3610QM, an NVIDIA GeForce GTX 660M with 2GB of GDDR5 memory and 8GB of DDR3 memory for those that are wondering what we are comparing it to.