Cyberpower Fangbook X7-200 Gaming Notebook Review
By
Retail Packaging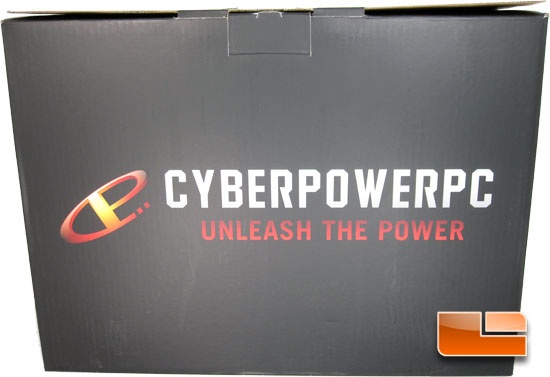 The Cyberpower Fangbook X7-200 Gaming notebook comes packed in a large heavy box to keep it protected during shipping. Within the shipping box we find the box we see above. Which in itself is a heavy duty box that would probably be enough during shipping, but Cyberpower PC doesn't want to take any chances. This box features the Cyberpower logo and slogan of 'Unleash The Power'.

Opening up the packaging we can see that the X7-200 gaming notebook is packed securely in place.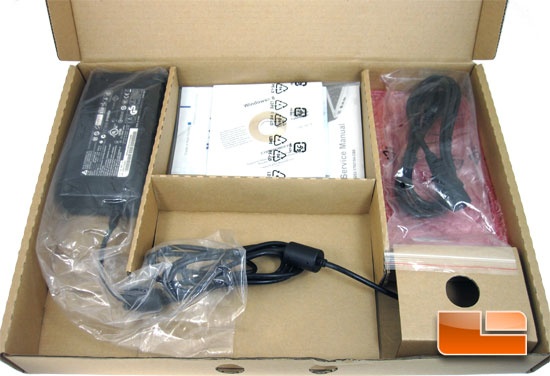 There isn't much that comes with the Fangbook X7-200. On the left we have the power brick that has a rated output of 19.5 Volts and 9.2 Amps and the cable is ~6 feet long. In the center we have the paperwork and software disk, while the right features a typical PC power cable. While there isn't much with the Fangbook, it can be configured to come with just about anything you'll need, from a gaming mouse, mouse pad, and even an external monitor. That's one of my favorite features about working with boutique system builders, the configuration options are nearly endless.