Cyberpower Fangbook X7-200 Gaming Notebook Review
By
External Features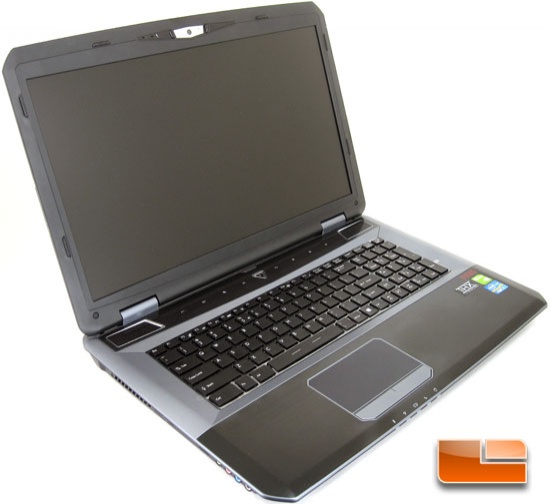 The Cyberpower Fangbook is styled after the Fang series of desktop PC's and features the same type of aggressive styling. Definitely a good looking notebook, though performance will always speak louder than looks. The display on the Cyberpower PC Fangbook X7-200 is a full 1080p display. It also features an anti-glare technology to help prevent those pesky lights from reflecting while gaming.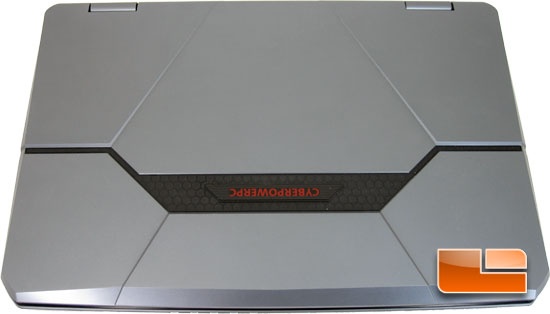 The top of the Cyberpower Fangbook is stylish, though it only features the Cyberpower PC logo.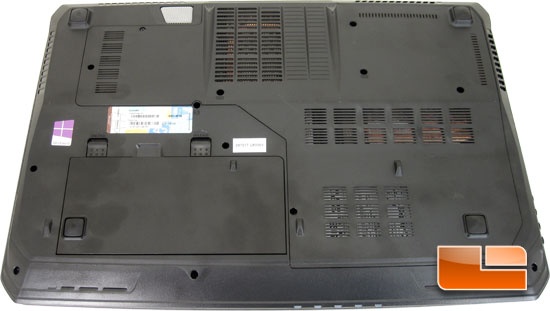 Flipping the Fangbook over we can see the removable battery, and the Windows 8 Certificate of Authenticity. Plenty of ventilation down here as well. At the top of the photo just left of center we can see the sub-woofer to give us that nice deep base while watching a movie or gaming.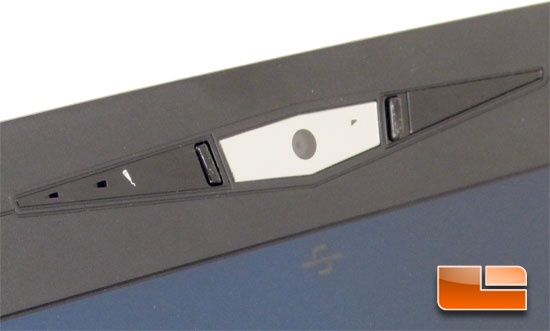 The Cyberpower Fangbook X7-200 features a 30 fps 720p webcam at the top of the display.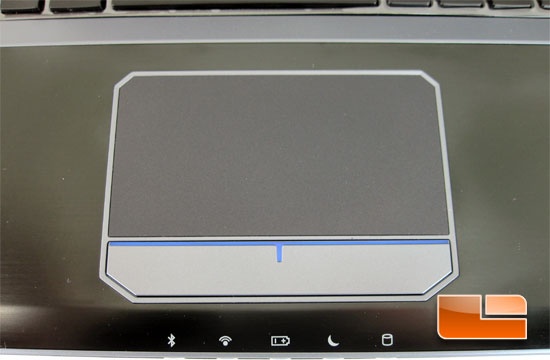 The Fangbook X7-200 has a good sized touch pad on it. Edge to edge it measures 4 inches and 2.875 inches top to bottom. Below the touchpad we can see the Icons for the LED's on the front of the X7-200. Left to right we have Bluetooth, Wi-fi, battery, sleep, and HDD activity.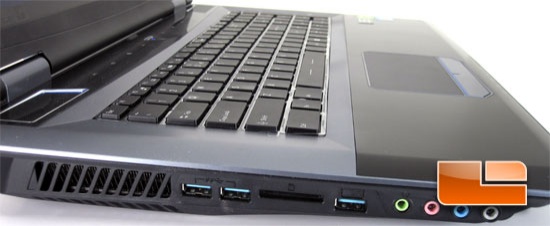 Along the edge of the Cyberpower Fangbook X7-200 we can find three SuperSpeed USB 3.0 ports, a 4in1 card reader, and four 3.5mm audio jacks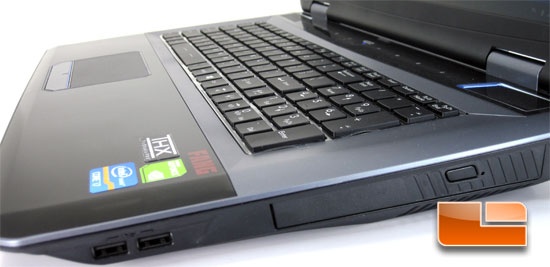 The other side of the Fangbook features a pair of USB 2.0 ports and the 8x DVD Super-multi drive.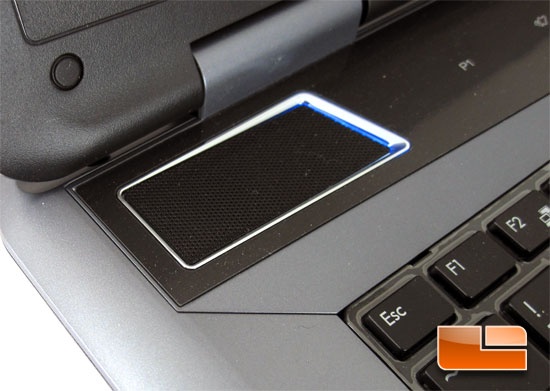 Each of the speakers is illuminated with a blue LED as we can see above.
Along the back of the Cyberpower Fangbook X7-200 we'll find the HDMI, eSATA, VGA 15pin dSUB, Gigabit Ethernet, DC power in, and the spot for the security cable. The Gigabit Ethernet is no ordinary ethernet, the NIC is a Killer E2200 10/100/1000MB/s NIC.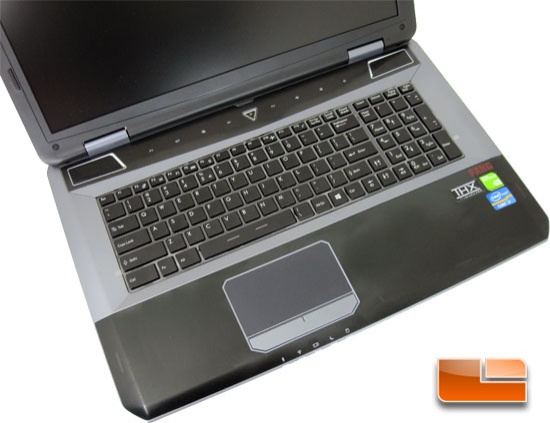 Along the top of the keyboard is a series of eight touch sensitive buttons, two of the buttons are programmable, while the remaining six come pre-programmed. Left to right we have the P1 (programmable), Media, Fan Control, Keyboard illumination on/off), P2 (programmable), airplane mode, display on/off and an eject key for the DVD drive. In the center of all of these we have the power button. The keyboard on the Fangbook X7-200 has red back lighting that can be shutoff. The keyboard also features anti-ghosting technology and 10 key rollover, meaning you can press 10 keys at once and they will all register.