Cyberpower Fangbook X7-200 Gaming Notebook Review
By
CPUz, GPUz, & Windows Experience Index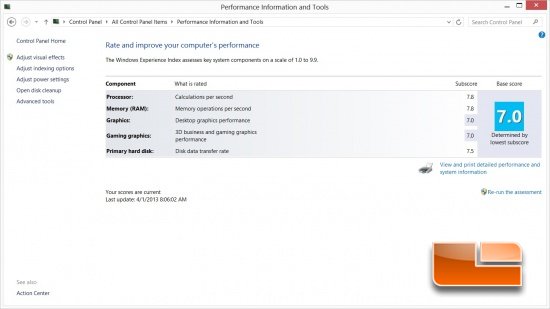 The Windows Experience Index certainly isn't the best, or even a truly accurate indicator of overall system performance, it does show where the system may be lacking. In the case of the CybePower PC Fangbook X7-200 it happens to be the NVIDIA GeForce GTX 675 Graphics, the GTX 675 scored 7.0 in the W.E.I. while the Intel Core i7 3630QM and Corsair Veneance memory both scored 7.8, the primary hard disk scored 7.5.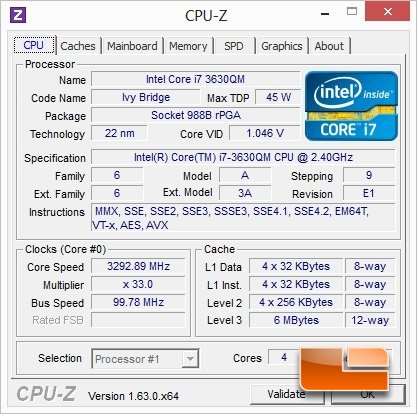 Under a certain loads the Intel Core i7 3630QM can enable Intel Turbo Boost and increase the processor frequency up to 3.4GHz. Right now we are seeing it at ~3.3GHz, while the base frequency is 2.4GHz.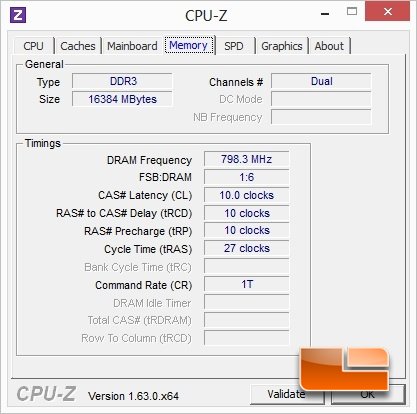 The Corsair Vengeance memory (CMSX8GX3M1A1600C10)being used in the Cyberpower PC Fangbook X7-200 is being run with 10,10,10,27,1T timings at 1600MHz.