BIOSTAR TPower X79 Motherboard Review
By
Intel X79 SATA III 6Gbps Performance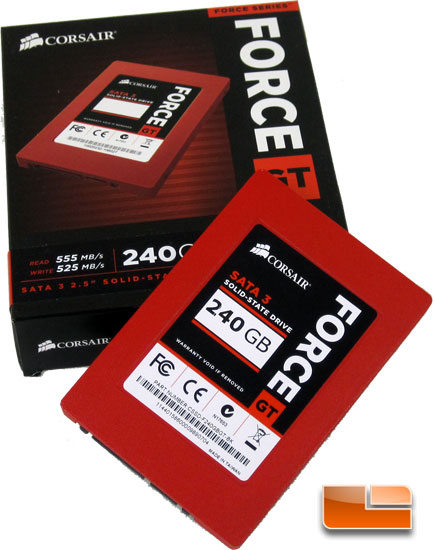 CrystalDiskMark is a small benchmark utility for drives and enables rapid measurement of sequential and random read/write speeds. Note that CDM only supports Native Command Queuing (NCQ) with a queue depth of 32 (as noted) for the last listed benchmark score. This can skew some results in favor of controllers that also do not support NCQ.
The SATA III 6Gbps Testing was done using a Corsair Force GT 240GB Solid State Drive.

Benchmark Results: The BIOSTAR TPower X79 was able to average 484.6MB/s sequential read in CrystalDiskMark. This is a little bit slower than what we have seen previously. Our top board was able to hit 508.6MB/s sequential read, and we have had a range of performances in between the tow. The sequential write of the BIOSTAR TPower X79 was once again the slowest performer out of our Intel X79 motherboards with a write speed of 302.1MB/s, though there is only 3.9MB/s which is only 1.3% separating all of the boards.

HD Tune Pro 4.01 is an extended version of HD Tune which includes
many new features such as write benchmark, secure erasing, AAM setting,
folder usage view, disk monitor, command line parameters and file
benchmark.
BIOSTAR TPower X79 HD Tune Pro 4.61 Write Benchmark Results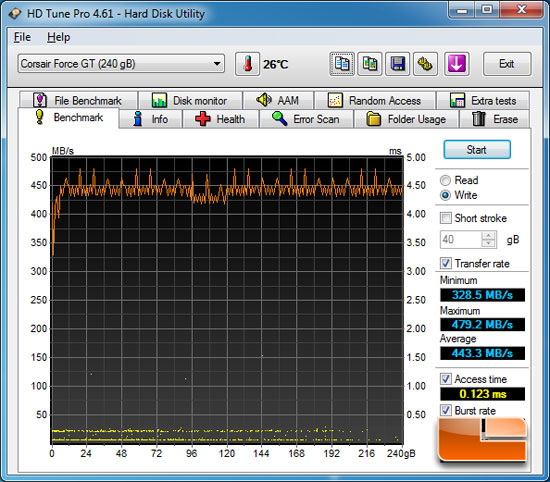 BIOSTAR TPower X79 Intel X79 HD Tune Pro 4.61 Read Benchmark Results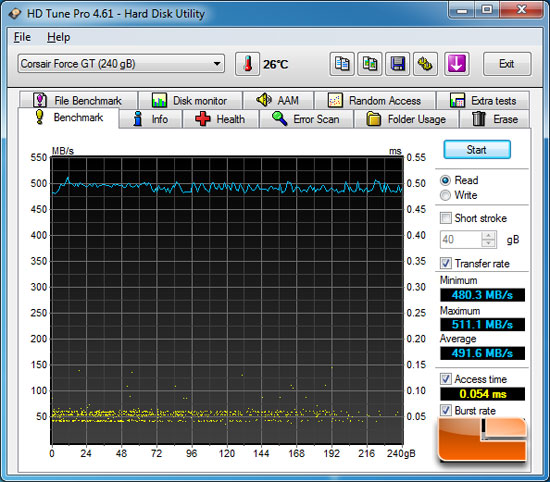 Benchmark Results: The BIOSTAR TPower X79 was able to average 491.6MB/s read rate and 443.3MB/s average write. The average read is 14.5MB/s behind the ASUS Rampge IV Extreme, which is a margin of 2.9%. The average write performance of the BIOSTAR TPower X79 was 443.3MB/s, this is 32.4MB/s behind the ASUS R4E. It's a little bit more of a difference than we would have like to see, but the ASUS R4E is nearly double the price.