ASUS ROG Zephyrus G14 Laptop Review – AMD Ryzen 9 4900HS
By
Zephyrus G14 Final Thoughts
We've been using the ASUS ROG Zephyrus G14 gaming laptop for over a month and have been super impressed by this little 14-inch gaming laptop. We ran into a couple minor issues when we first got the Zephyrus G14 that kept us from posting the review at launch. Since launch ASUS has released new BIOS version (211) that improves system stability, AMD has released new chipset drivers, NVIDIA has released new graphics drivers, Goodix released new fingerprint drivers and the ASUS Precision TouchPad received new drivers. By applying all the updates we discovered all the issues that we initially ran into were gone. For curious minds, the most disturbing issues was one where when we plugged in our WD_Black D10 Game Drive into a USB port, the laptop would simply shut down. It didn't feel right rushing a review out the door when you have user experiences like that, but thankfully they have been resolved. There are no known issues on our end with this laptop and that is great as we've fallen for it since we've started using it!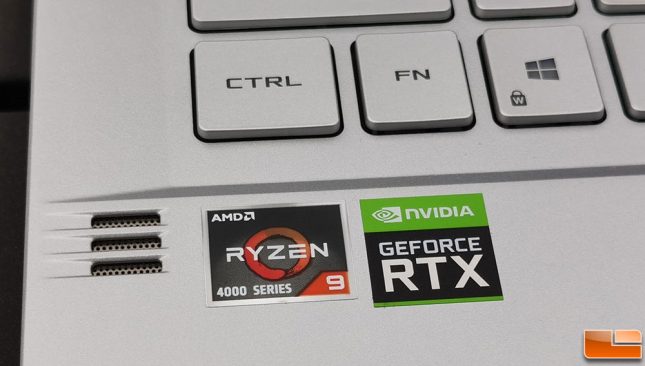 The combination of the AMD Ryzen 9 4900HS processor and GeForce RTX 2060 Max-Q is is match made in heaven. The small size and weight of this 14-inch laptop is deceiving as it is a beast in both CPU and GPU workloads. It will crunch through any workload and run any game title you like without hesitation. The 120Hz low-glare display improves the gaming experience by giving gamers the higher refresh rate display that they crave.
Battery life on the on the ROG Zephyrus G14 was unreal as it lasted 11.5 hours on the PCMark 10 modern office battery test. That is absolutely mental! Even more impressive is the fact that you can get nearly two hours of battery life on the go while playing your favorite game. Sure, playing on the battery (DC mode) gives you less performance than if you were connected to wall power (AC mode), but that is a lengthy period of time.
The only downside discovered using the ROG Zephyrus G14 is that it runs hot and the fans are loud under load. That may be a concern for some users, but those that have run gaming laptops before are likely accustomed to it.
At the end of the day the ASUS ROG Zephyrus G14 is a game changer. It shows that AMD is capable of delivering a powerful gaming laptop to market that has the horsepower to compete with any other laptop it in its class. If you are looking for a 14-inch class gaming notebook, the ASUS ROG Zephyrus G14 should certainly be on the short list of models to look at.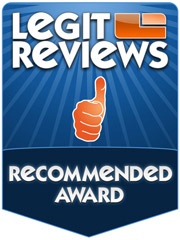 Legit Bottom Line: The ASUS ROG Zephyrus G14 14-in gaming laptop looks good, runs great and has an affordable price tag. The AMD Ryzen Mobile 'Renoir' 4000 Series is off to a great start!