ASUS ROG Zephyrus G14 Laptop Review – AMD Ryzen 9 4900HS
By
1440P and 4K Gaming Performance
The ASUS ROG Zephyrus G14 is a powerful laptop that is capable of more than just 1080P gaming. Many gamers hook up their laptop to a larger gaming display, so we hooked up the G14 to a ViewSonic XG2700-4K 27 Inch 60Hz 4K Gaming Monitor with FreeSync to unleash the beast!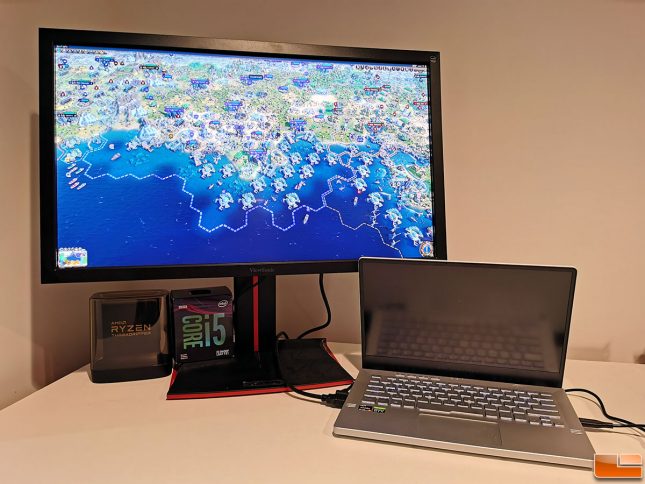 We had zero issues connecting the external display and soon we were gaming at 1440P and 4K display resolutions. After playing a few game titles with success we ran some more benchmarks,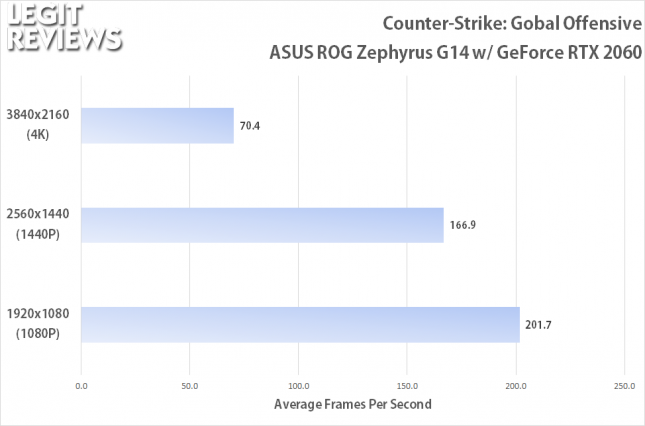 Over 1 million people a day are playing Counter-Strike: Global Offensive, so it makes sense to re-test this popular game title on the external 4K display. Moving up to a 1440P display resolution we were still getting on average 166.9 FPS on our de_dust2 map benchmark! Testing at the highest resolution possible on our 4K display showed the ROG Zephyrus G14 gaming laptop was still capable of averaging over 70 FPS! Having a thin 14-inch gaming laptop capable of playing CS:GO at 4K with over 60 FPS is simply amazing.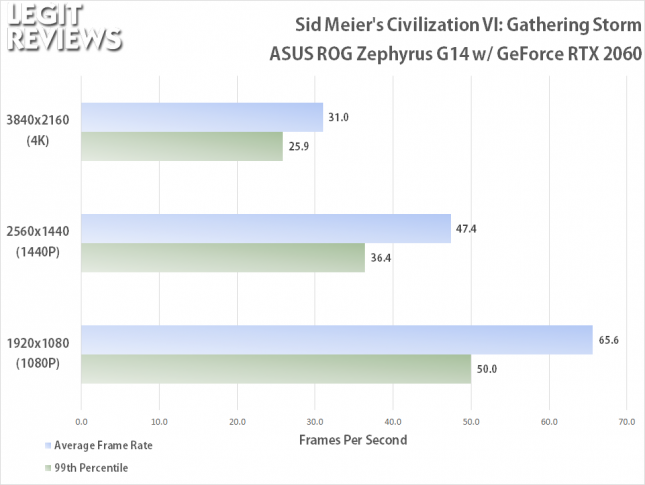 Next up we ran Sid Meier's Civilization VI: Gathering Storm, the second official expansion pack for the turn-based strategy video game Civilization VI. This title includes a built-in benchmark and is a little more GPU intensive. As you can see we averaged over 60 FPS at 1080P and moving up to 1440P ran at 47 FPS and running at 4K averaged 31 FPS.