ASUS ROG Zephyrus G14 Laptop Review – AMD Ryzen 9 4900HS
By
Civ6, FarCry 5, Red Dead Redemption 2
Sid Meier's Civilization VI
Sid Meier's Civilization VI (called Civilization VI or Civ6 for short) is a turn-based strategy game in the Civilization franchise that was released in 2016. Over 50,000 people a day still play this game title, so we ran the games built-in benchmark to take a look at performance.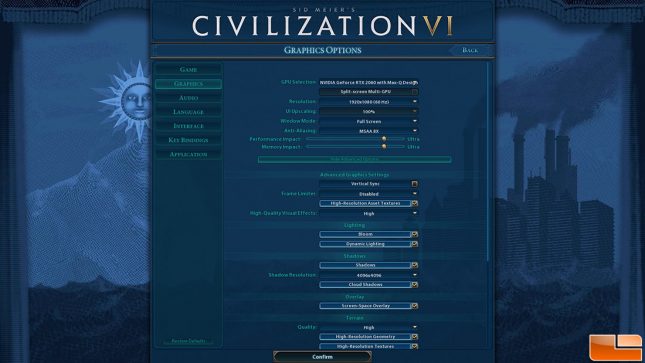 Testing was done at 1080P and 144oP with 8x MSAA enabled and VSync disabled.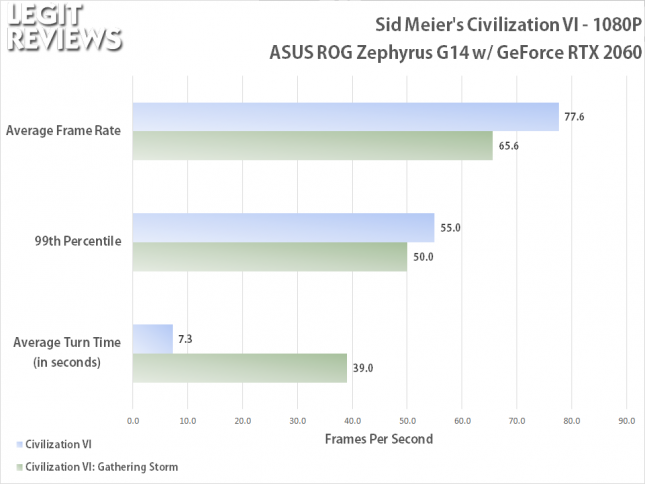 The GPU benchmark test showed that we were getting an average 0f 77.6 on the original game and 65.6 FPS on the latest expansion pack.
The AI benchmark showed the average time per turn was 7.3 seconds on Civ6 and 39.0 seconds on Civ6: Gathering Storm.
Far Cry 5
Far Cry 5 is a 2018 first-person shooter game developed and published by Ubisoft. It is the standalone successor to the 2014's Far Cry 4, and the fifth main installment in the Far Cry series.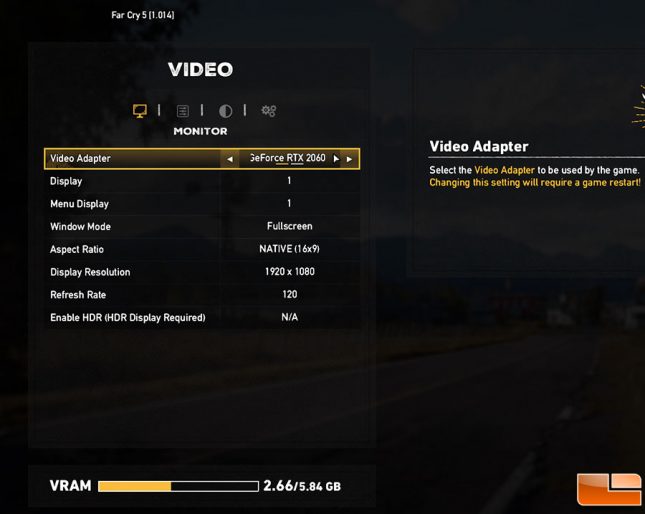 We used the built-in benchmark in Far Cry 5 to test performance on the Zephyrus G14 with Normal, High and Ultra image quality presets.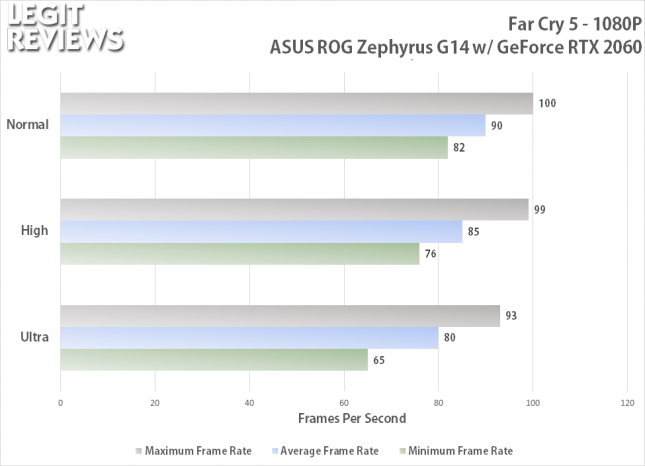 Far Cry 5 was a fairly tough game title when it came out in 2018, so we were really impressed when the ASUS ROG Zephryus G14 gaming laptop was able to run it at the highest image quality settings without dipping below 60 FPS. With the 'Ultra' image quality preset we were able to average 80 FPS and drop no lower than 65 FPS.
Red Dead Redemption 2
Red Dead Redemption 2 for Windows is a 2019 action-adventure game developed and published by Rockstar Games. The game is the third entry in the Red Dead series and is a prequel to the 2010 game Red Dead Redemption.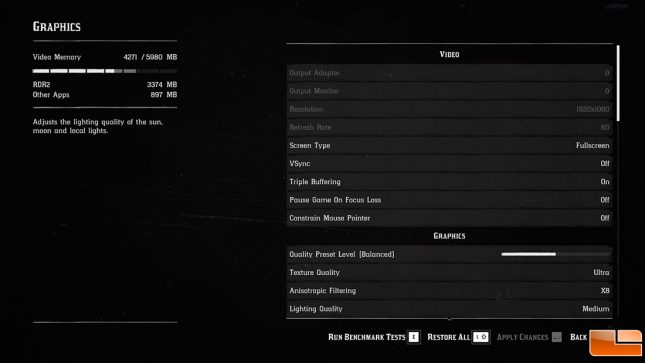 Red Dead Redemption 2 has a built-in benchmark and that was used for testing. We used several different quality preset levels in testing.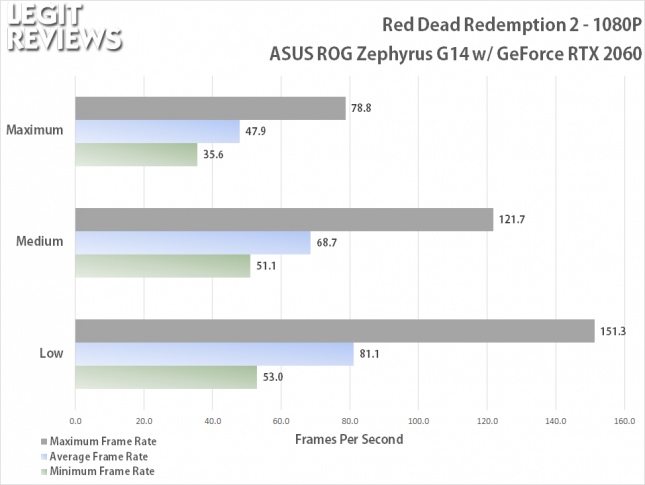 The ASUS ROG Zephyrus G14 had no issues running this game title with mid-range balanced image quality settings as it averaged 68.7 FPS. Increasing the image quality setting to the hilt will get you an average of 48 FPS with lows down in the 30's, so you'll not want to play this title cranked up to the max.