ASUS ROG Zephyrus G14 Laptop Review – AMD Ryzen 9 4900HS
By
Counter-Strike, Rainbow Six Siege, Bannerlord 2
Counter-Strike: Global Offensive
Counter-Strike: Global Offensive is the most played game title on the Steam platform with over 1 million people a day playing this title.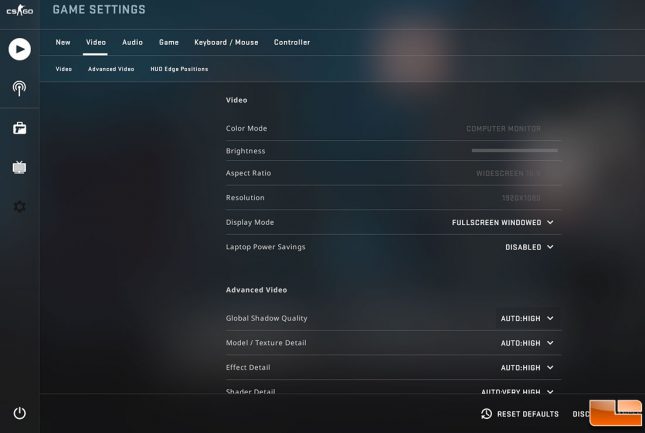 We ran OCAT on de_dust2 and recorded the frame rate with the gfx settings on 'auto' as it placed everything as high as you could get for image quality settings. Since we were testing with the wall AC power cord plugged in we left the option for laptop power savings disabled.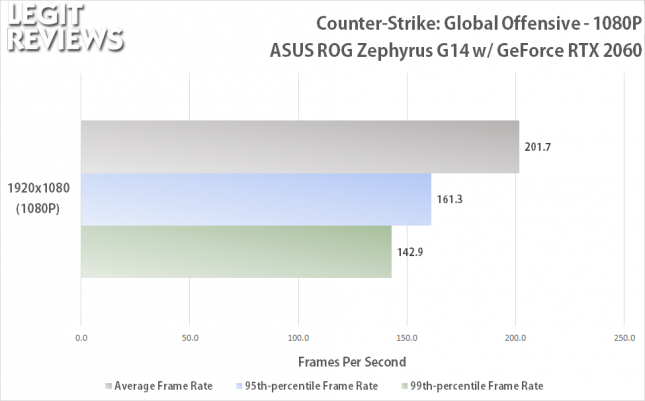 The ASUS ROG Zephyrus G14 breezed through this benchmark test with an average of 201.7 FPS. The 95th-percentile frame rate was 161.3 FPS and the 99th percentile frame rate was 142.9 FPS. This laptop can easily play the most popular game title on Steam with ease. All of these gaming benchmarks were done on GeForce 445.87 WHQL drivers, which were the latest available at the time of testing.
Tom Clancy's Rainbow Six Siege
Tom Clancy's Rainbow Six Siege is an online tactical shooter video game developed and published by Ubisoft in 2015. Despite coming out in 2015 it is constantly in the Top 5 most played games on Steam with roughly 140,000 people per day playing it on just that platform.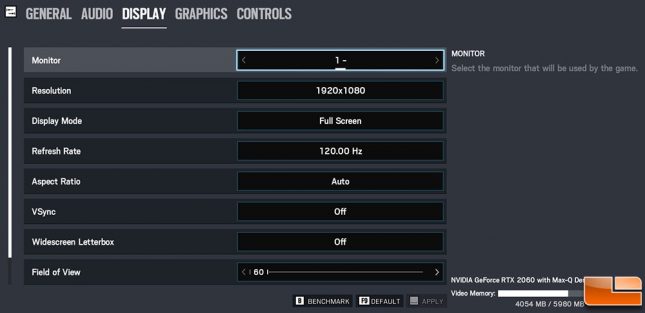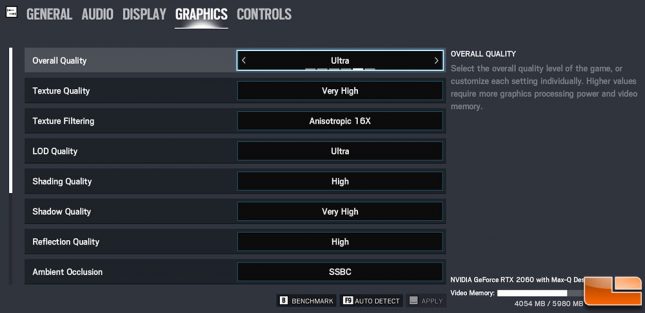 To test performance we used the games built-in benchmark with the 'Ultra' image quality preset and disabled VSync.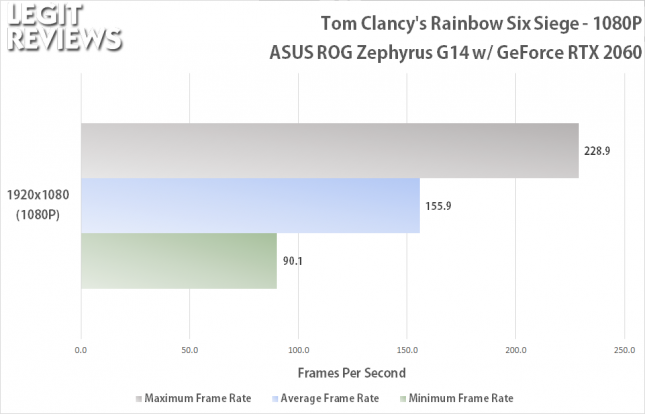 On the ROG Zephyrus G14's 1080P display we we ended up having an average frame rate of 155.9 FPS with a minimum of 90.1 FPS. The benchmark ran smooth as the frame rate never dipped low enough to cause any issue.
Mount & Blade II: Bannerlord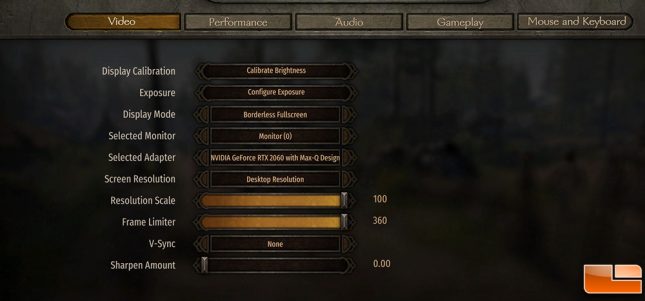 Next up we have Mount & Blade II: Bannerlord, which is currently the 9th most played game title on Steam. Mount&Blade II: Bannerlord is a sandbox action-RPG strategy hybrid released in 2020 by TaleWorlds as a prequel to Mount&Blade: Warband. Over 100,000 people a day are currently playing this game title that came out in March 2020.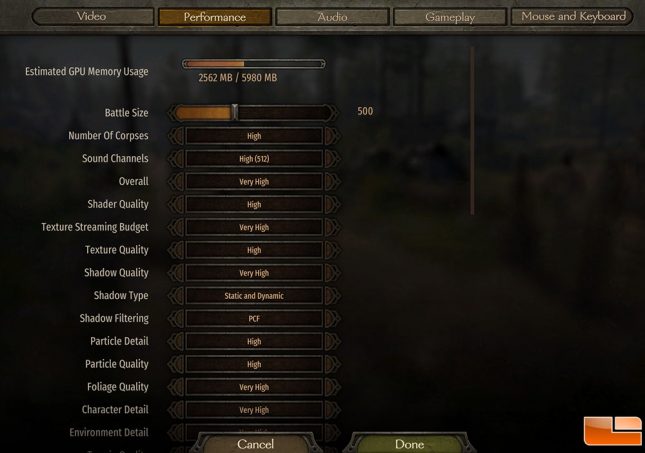 There is no built-in benchmark to test performance on this title, so we set up a custom battle of 500 soldiers (250 per side) during the winter season. We then used FRAPS to record gameplay performance over a 120 second stretch of the battle using very high, high and medium overall image quality presets.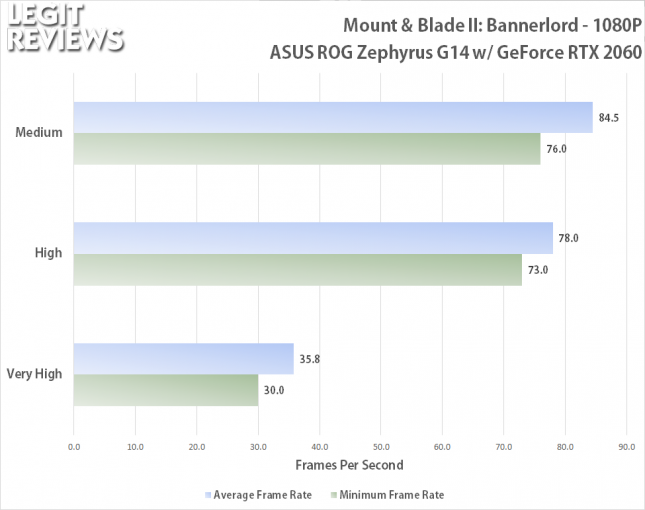 We averaged 84.5 FPS with the medium preset, 78.0 FPS with the high preset and 35.8 FPS on the very high preset. Once again the ROG Zephyrus G14 will have no issues running the latest game titles like Bannerlord with medium or high image quality settings.