AMD Ryzen Threadripper 1950X and Threadripper 1920X Processor Review
By
AMD Ryzen Threadripper Finally Arrives
Today we'll be looking at the AMD Ryzen Threadripper 1950X 16-core and AMD Ryzen Threadripper 1920X 12-core processors. These processors are the the tip of the spear for AMD and are aimed at the high-end desktop market. This completes the AMD Ryzen processor lineup for the desktop and more importantly marks AMD's move back into the high-end desktop market after having to abandon it years ago.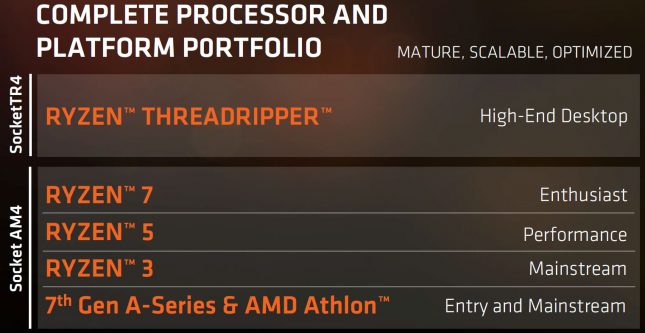 AMD is releasing two processors today, the Ryzen Threadripper 1950X 16-core, 32-thread processor at $999 and then the Ryzen Threadripper 1920X 12-core, 24-thread processor at $799. The clock rates on the Threadripper 1950X will be 3.4GHz base, 4.0GHz for the boost clock, and possibly 4.2GHz for those with a proper cooling solution that are able to leverage the extra 200MHz boost offered by XFR. The Threadripper 1920X 12-core part has a slightly higher base clock of 3.5GHz, but the 4.0GHz boost clock and 4.2GHz XFR speeds remain the same as the big 16-core part.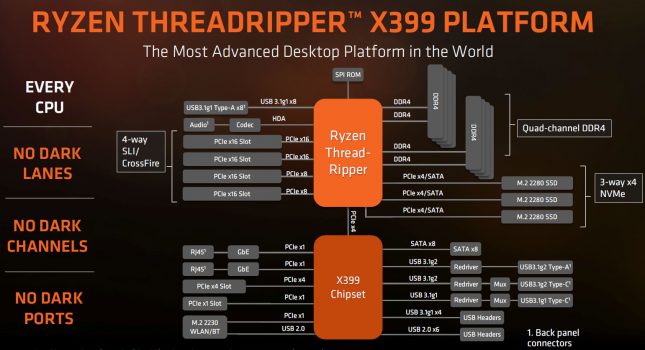 The AMD Ryzen Threadripper X399 platform goes along with the Threadripper processors and is a beastly platform. These new chips have 4,094 contact pads on the bottom and fit into the AMD TR4 socket (also known as Socket SPR3r2). You have quad-channel DDR4 3200MHz memory support right off the bat with 64 PCIe lanes available on all Threadripper processors. You can do 4-way SLI/Crossfire setup and run a 3-way PCIe x4 NVMe RAID array for mass storage with ease on one of these boards!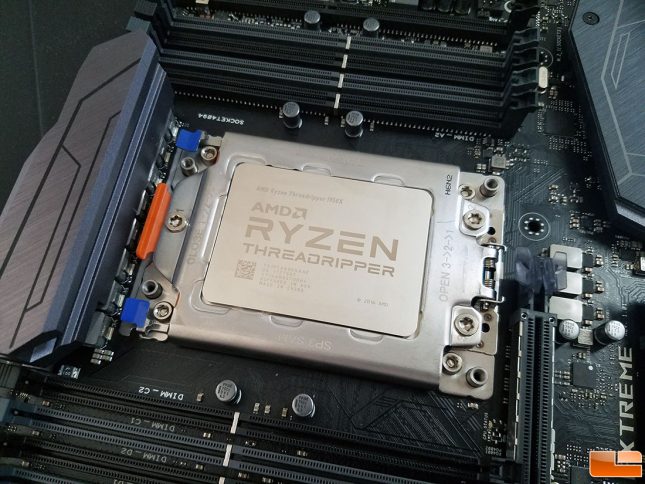 One way to think of the AMD Ryzen Threadripper 1950X is that is is basically at the highest level essentially two Ryzen 7 1800X processors at a 200MHz lower clock speed. Both of AMD's current Ryzen Threadripper chips feature 512K per-core of L2 cache, but there is 8MB total on the 1950X and 6MB total on the 1920X due to the core topology. The AMD 1950X has a 4+4 core configuration whereas the 1920X has a 3+3 configuration.

The table above better shows the differences between the 1950X and the 1920X. You can also check out a CPU-Z screen shot of the 1950X below.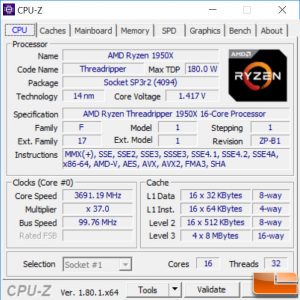 Let's move onto the benchmarks after looking at the test systems on the next page.