AMD Radeon VII 16GB Video Card Review
By
LuxMark & Sandra
LuxMark v3.1 Benchmark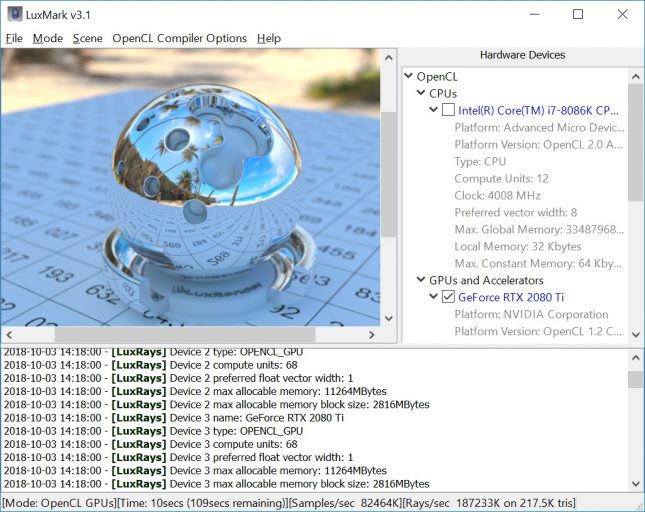 LuxMark is a OpenCL cross-platform benchmark tool that has been around since 2009. It was intended as a promotional tool for LuxCoreRender and remains a popular benchmark for those interested in OpenCL performance. LuxMark is now based on LuxCore, the LuxRender v2.x API available under Apache Licence 2.0 and freely usable in open source and commercial applications.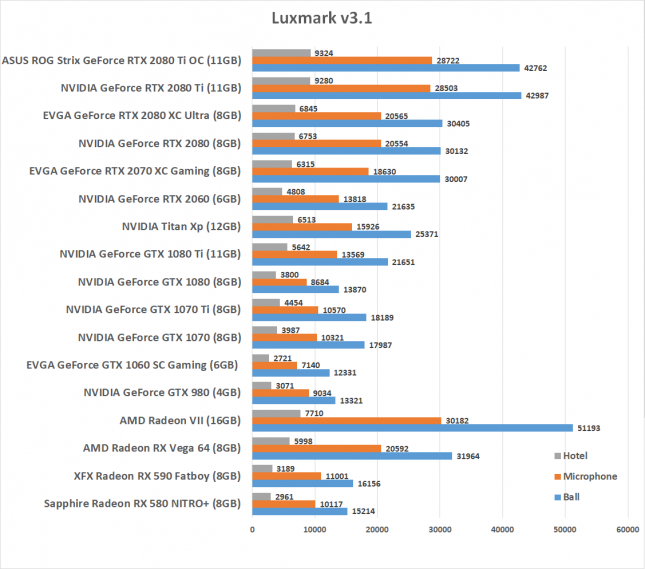 Benchmark Results: The GeForce RTX 2060 FE shows that raw OpenCL performance is impressive on yet another Turing GPU based card. We saw almost a 77% performance improvement over the EVGA GeForce GTX 1060 SC Gaming in the hotel scene!
SiSoftware Sandra GPGPU Testing
We fired up SiSoftware Sandra Titanium 2018 SP2b (version 28.31) to look at GPGPU performance on the new NVIDIA Turing GPU performs. This benchmark isn't really aimed at gamers, but some will likely find the results interesting.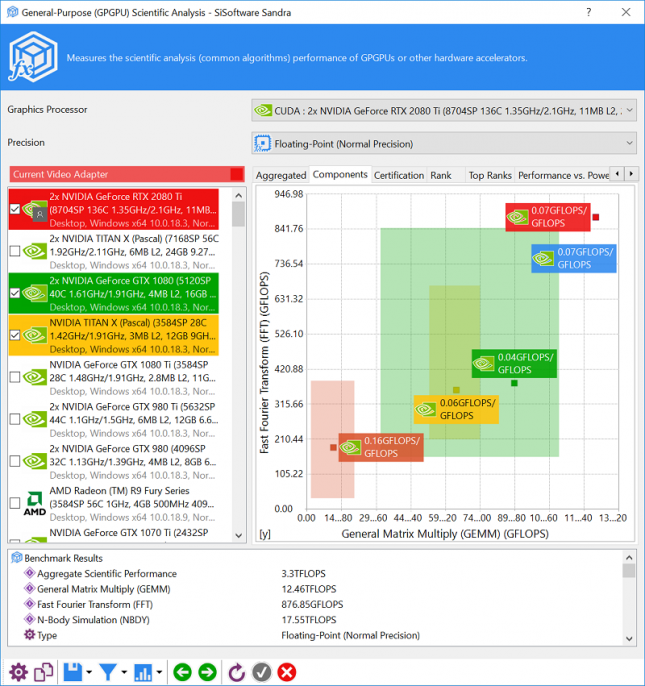 We ran the Sandra General-Purpose (GPGPU) Processing, Scientific and Memory bandwidth tests on our group of test cards and the results are found below.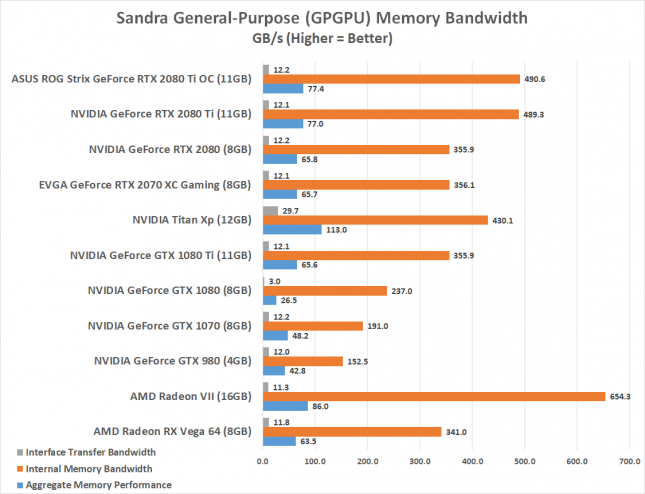 AMD says that the Radeon VII has 1TB of memory bandwidth and Sandra showed that the Radeon VII did indeed have the highest internal memory bandwidth of any card we've tested at over 650 GB/s!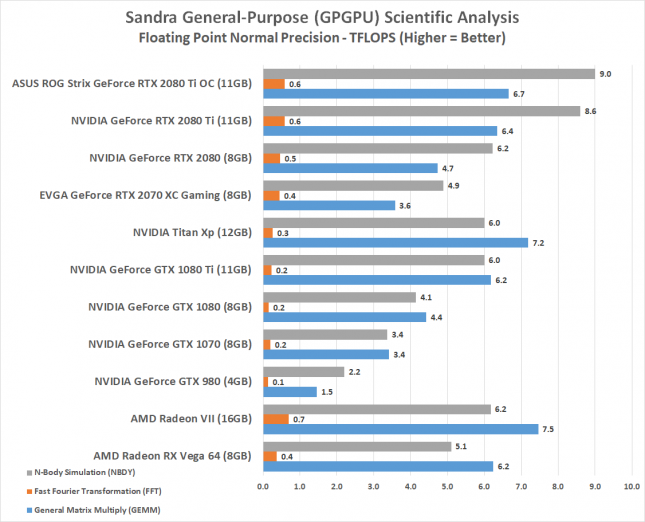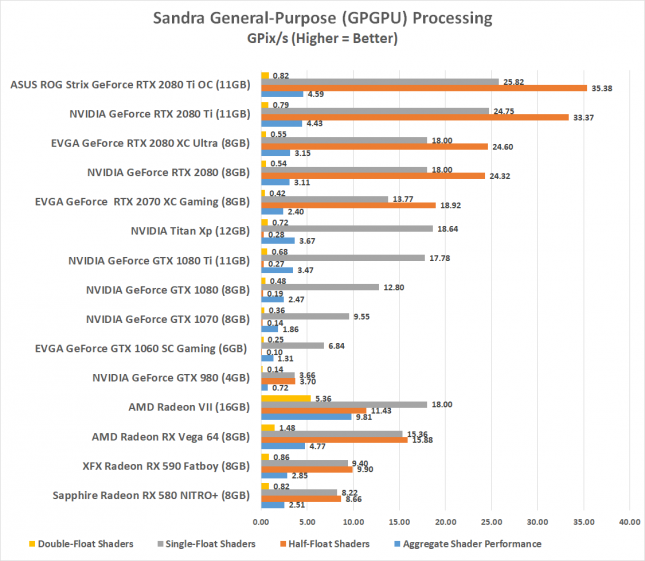 The scientific and processing tests also showed nice performance gains on Radeon VII over Radeon RX Vega 64 and that is why AMD is able to boast about higher compute scores.