AMD Radeon RX Vega Benchmark Review: Vega 64 and Vega 56 Tested
By
Final Thoughts and Conclusions
The AMD Radeon RX VEGA hype train has been building momentum for over a year and the thing that keeps sticking in my head is the video they released on January 1st, 2017 called After the Uprising as part of the Radeon VEGA architecture preview. In that video they clearly had a sign that said 'Poor Volta' and that is directly aimed at NVIDIA as Volta is one of their upcoming GPU architecture code name. It looks like AMD was aiming to not only beat NVIDIA's Pascal GPU used on the GeForce GTX 10 series, but beat what they had coming next.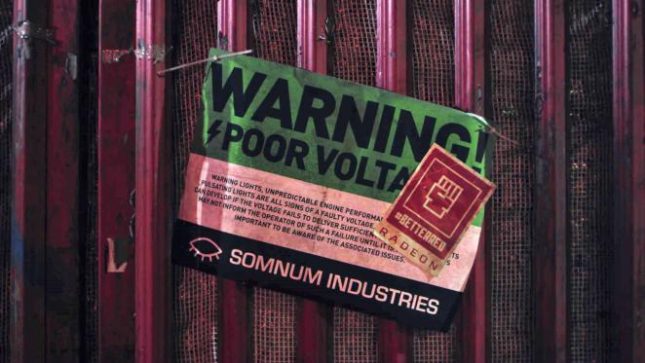 Sadly, the AMD Radeon RX VEGA 64 never once beat the NVIDIA GeForce GTX 1080 Ti Founders Edition graphics card and only managed to best the NVIDIA GeForce GTX 1080 in a couple games and only at lower resolutions. To make matters worse the AMD Radeon VEGA RX 64 uses more power and is louder than any of the NVIDIA GeForce GTX 10 series cards that we tested. Lower performance, more power and higher noise levels is never a winning combination. In fact, this is a riding dirty trifecta! The performance of the AMD Radeon RX VEGA 64 and VEGA 56 cards isn't horrible and with a 1440P FressSync display either card should give you a great gaming experience. We are just getting hung up on the 6+ months of hype where AMD made it sound like the high-end VEGA powered cards were going to give NVIDIA a run for the money.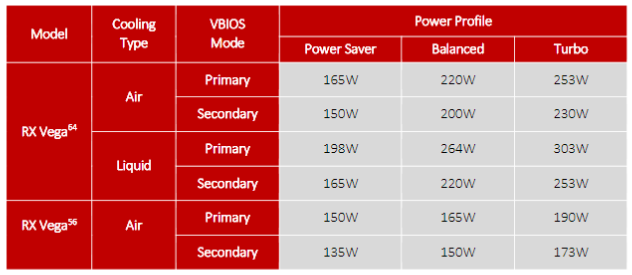 Unfortunately we had very little time to test the AMD Radeon RX VEGA 64 and VEGA 56 as they arrived just last week. To put that in better context the AMD Radeon RX VEGA 64 arrived Thursday and the VEGA 56 arrived mid-day Friday. Some sites got cards earlier than this. So, we basically had just a weekend to benchmark these cards and weren't expecting the VEGA 56 for weeks. AMD sent the last minute at the VEGA 56 story looked better and moved the embargo date to the 14th despite the fact that you can't buy the card for another two weeks. We get the marketing decision behind that, but the reason this review isn't as in-depth as normal is due to that reason. Each AMD Radeon RX VEGA graphics card has a primary and secondary vBIOS that have slightly different profiles. Then to complicate things more inside Wattman there is a slider with Power Saver, Balanced and Turbo modes. This means there are six modes per card than you can run them in and it adjusts the power profile from 253 Watts down to just 150 Watts. We only tested the AMD Radeon RX VEGA 64 and VEGA 56 cards in the default (balanced) modes.
At the end of the day we are excited that AMD is back into the high-end video card market with a high-performance card that in the $399 to $499 price range. If you are a 1080P or 1440P gamer and want to have good frame rates or are thinking about picking up a lower cost AMD FreeSync display with AdaptiveSync technology then you'll find that these two cards offer a good gaming experience. They just don't bring a new level of performance to the table. The NVIDIA GeForce GTX 1080 came out in May 2016 and AMD wasn't able to match the performance of those parts here in August 2017. AMD Radeon RX VEGA is a big step in the right direction, but found that NVIDIA is a worthy opponent!
If you were looking for Ether mining performance be sure to check out or Radeon RX Vega performance numbers in that article!
Legit Bottom Line: The AMD Radeon RX VEGA 64 fails to destroy the high-end NVIDIA GeForce GTX 10-series cards like many were hoping.