AMD Radeon RX 480 Video Card Review – Polaris Arrives
By
Fallout 4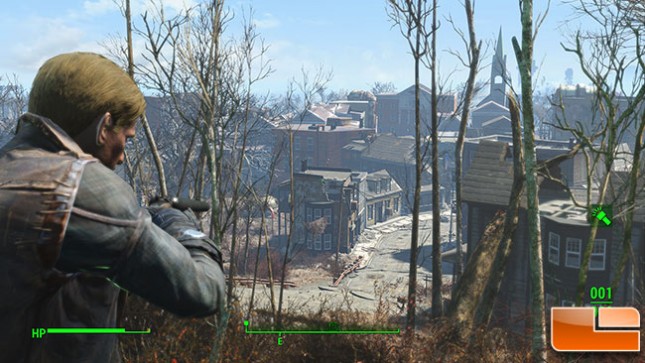 Fallout 4 is an open world action role-playing video game developed by Bethesda Game Studios and published by Bethesda Softworks. Fallout 4 is set in a post-apocalyptic Boston in the year 2287, 210 years after a devastating nuclear war, in which the player character emerges from an underground bunker known as a Vault. Gameplay is similar to Fallout 3. The title is the fifth major installment in the Fallout series and was released worldwide on November 10th, 2015.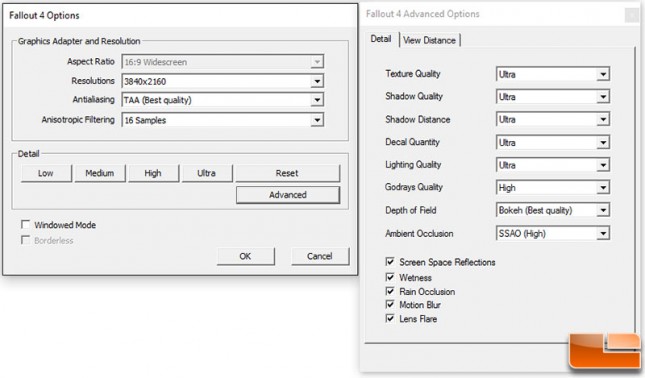 Fallout 4 was benchmarked with ultra image quality settings with TAA and 16x AF. These settings are tough for entry level discrete graphics cards, but are more than playable on high-end gaming graphics cards. V-Sync can't be disabled in the games options, so we edited the necessary INI files and disabled vsync in the driver software as well. We used FRAPS to benchmark Fallout 4 after you emerge from the vault and are in The Commonwealth.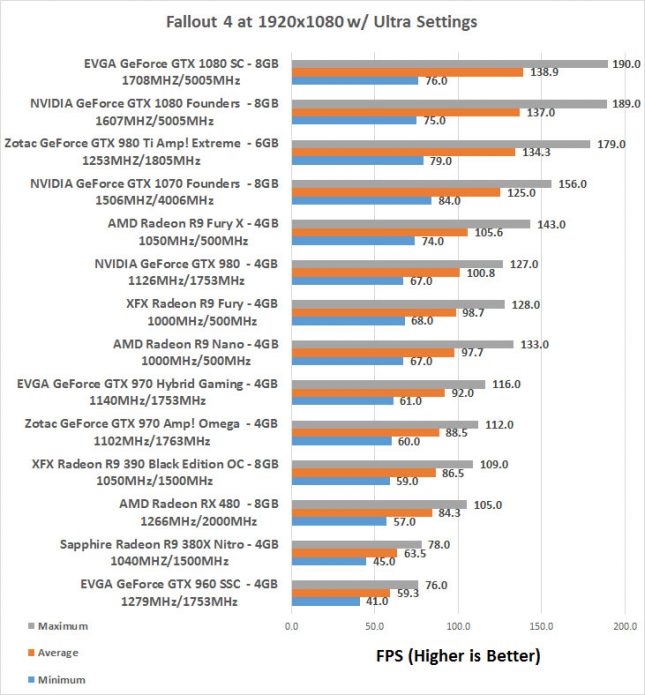 Benchmark Results: In Fallout 4, at 1080p resolution, the RX 480 came in at 84 FPS, on average, and dominated the Sapphire R9 380X by about 21 FPS!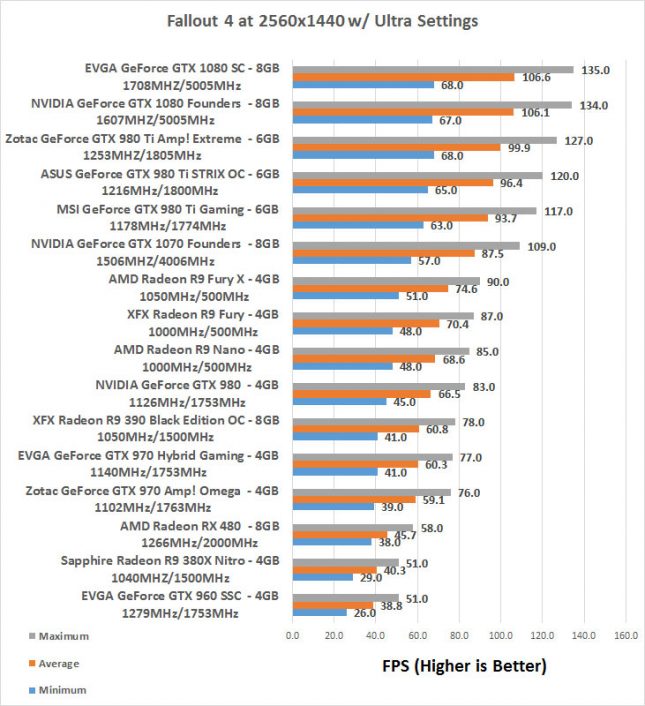 Benchmark Results: With the display resolution bumped up to 21601440, the AMD Radeon RX 480 lowered its lead over the Sapphire R9 380X, but still came in with an average of almost 46 FPS and about 5.5 FPS faster.
Fallout 4 won't work on the Radeon RX 480 at a 4K resolution due to a driver issue. AMD is aware of the issue as it also impacts the Fiji GPU series cards, but the issue isn't critical since a resolution change will allow the card to work. AMD let us know that they will have a fix in a future driver version.