AMD Radeon RX 480 Video Card Review – Polaris Arrives
By
3DMark 2013
3Dmark Fire Strike Benchmark Results – For high performance gaming PCs
Use Fire Strike to test the performance of dedicated gaming PCs, or use the Fire Strike Extreme preset for high-end systems with multiple GPUs. Fire Strike uses a multi-threaded DirectX 11 engine to test DirectX 11 hardware.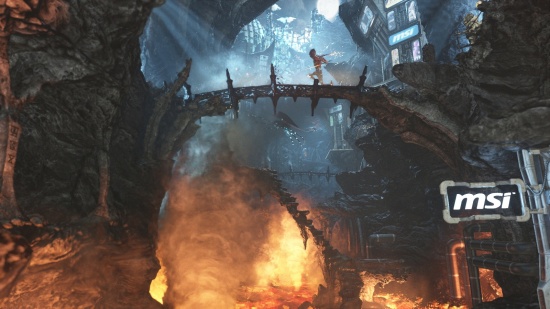 Fire Strike Benchmark Results: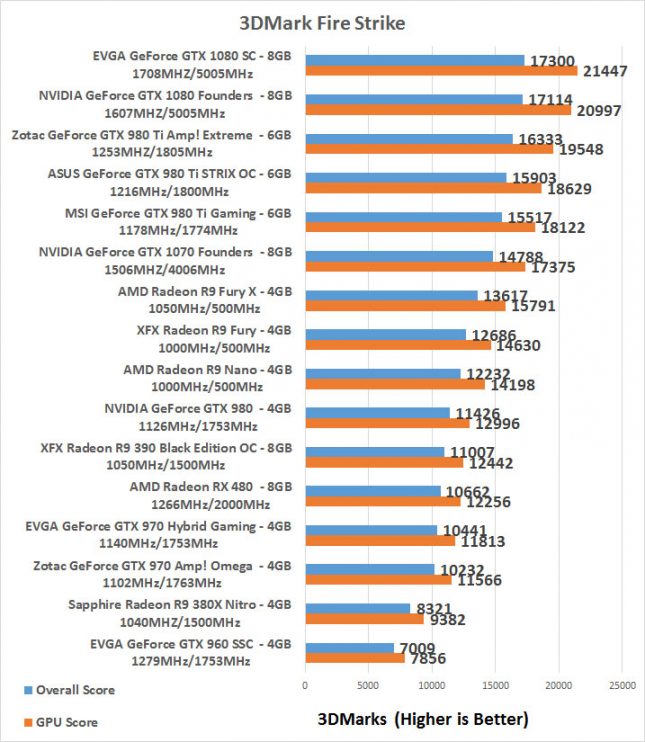 Benchmark Results: The Radeon RX 480 scored 10662 points in the 3DMark Fire Strike benchmark, versus the 10232 scored by the Zotac GeForce GTX 970 and the 8321 scored by the Sapphire R9 380X.
Fire Strike Extreme Benchmark Results: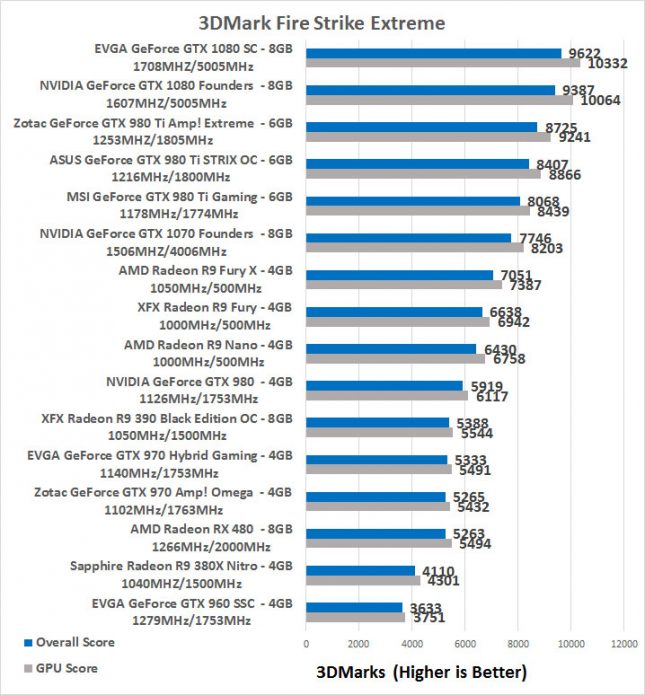 Benchmark Results: In 3DMark Fire Strike Extreme the RX 480 just barely flipped places with the Zotac GTX 970, scoring 5263 points, and still coming in ahead of the Sapphire R9 380X by 1153 points.