AMD Kaveri A8-7600 and A10-7800 APU Review
By
PCMark 8
We ran the PCMark 8 Home benchmark, which includes workloads that reflect common tasks for a typical home user. These workloads have low computational requirements making PCMark 8 Home suitable for testing the performance of low-cost tablets, notebooks and desktops. Home includes workloads for web browsing, writing, gaming, photo editing, and video chat. The results are combined to give a PCMark 8 Home score for your system.
AMD A8-7600 APU w/ Radeon R7 Graphics: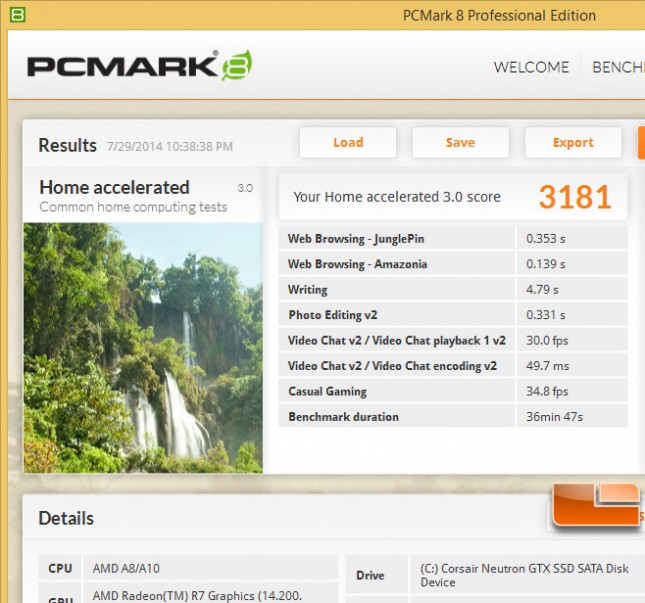 AMD A10-7800 APU w/ Radeon R7 Graphics: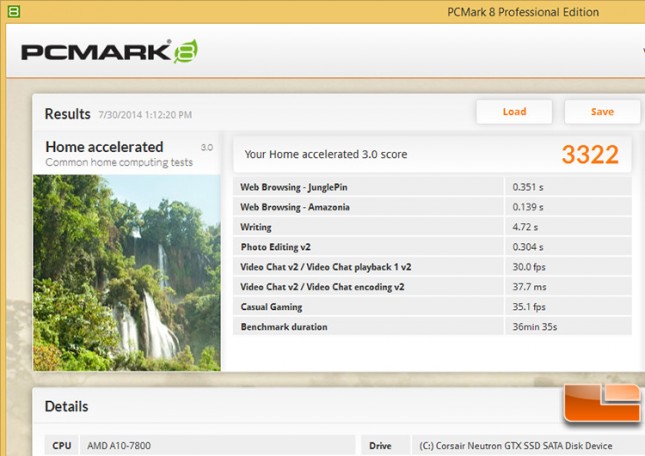 Intel Pentium 3258 CPU w/ Intel HD Graphics: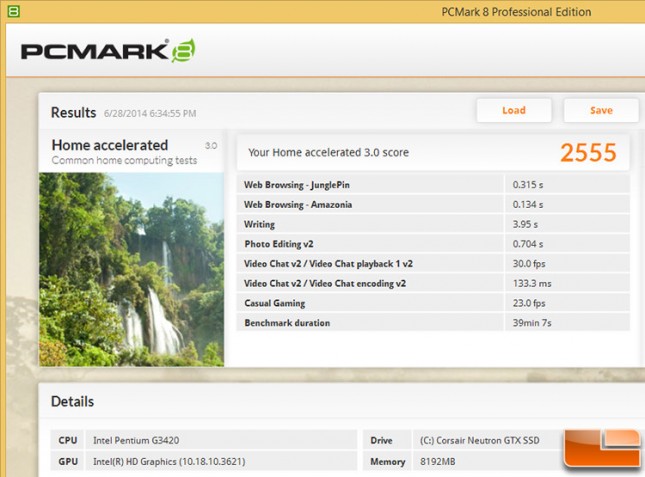 Intel Core i7-4770K CPU w/ Intel HD Graphics 4600: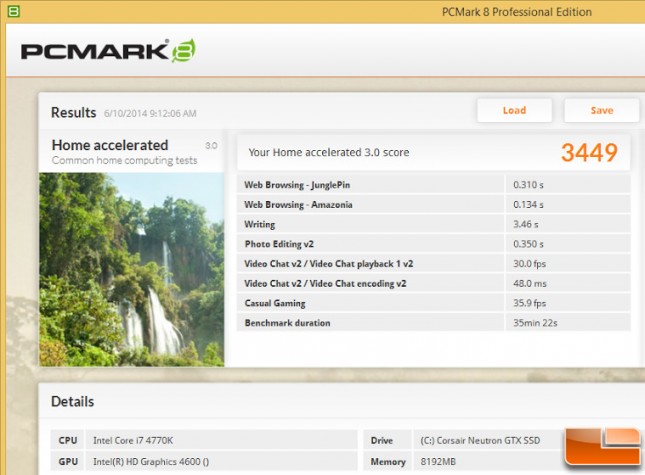 Intel Core i7-4790K CPU w/ Intel HD Graphics 4600: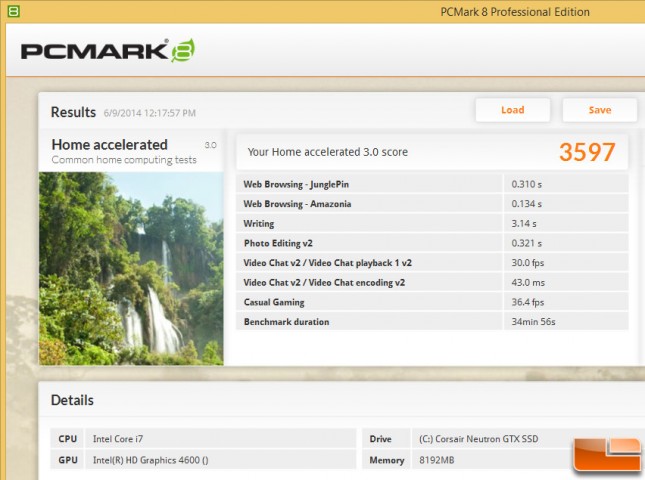 Benchmark Results: The AMD A10-7800 scored 3322 and the A8-7600 scored 3181 on the PCMark 8 Home Accelerated benchmark. Intel Pentium G3258 processor scored 2555 and the Intel Core i7-4770K scored 3449, so you can see that AMD does pretty well on this benchmark. If you look at the detailed test results you'll notice that web browsing scores are identical as are the 30 FPS video playback test. The only major differences here are on photo editing, video encoding and of course integrated graphics gaming.