AMD Kaveri A8-7600 and A10-7800 APU Review
By
3DMark 2013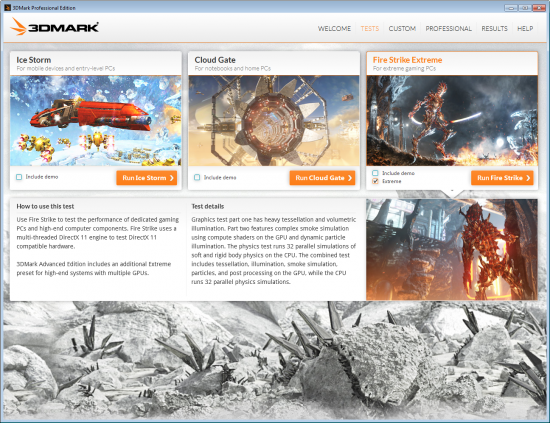 Futuremark 3DMark has three primary benchmark tests that you can run and which test you should be running depends on the system that you are benchmarking on.
Ice Storm – For mobile devices and entry-level PCs
Cloud Gate – For notebooks and home PCs
Fire Strike Extreme – For extreme gaming PCs (extreme mode for those with multiple GPUs)
Since all of the benchmarks can be run on desktop PCs, we will run each of them on our Intel and AMD processors to see how they stack up.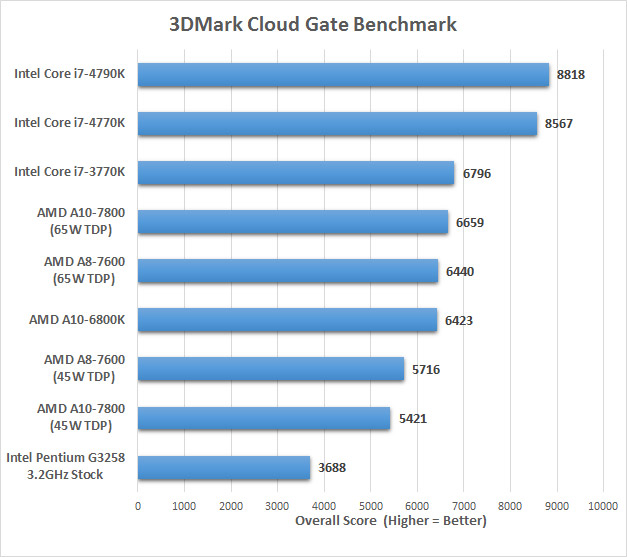 Benchmark Results: The AMD A10-7800 and A8-7600 APUs are able to perform better than the Intel Pentium G3258, but fall short of the other high-end desktop processors that we compared them to in the overall test. We were a bit shocked to see the AMD A8-7600 performing better than the A10-7800 at 45W TDP, but we triple checked the the results were repeatable over various runs and days. We figured the AMD A10-7800 would blow the A8-7600 away with the extra two GPU cores, but clearly that wasn't the case here.
Let's take a closer look at 3DMark Cloud Gate as that is the best representative of the integrated graphics performance on these processors: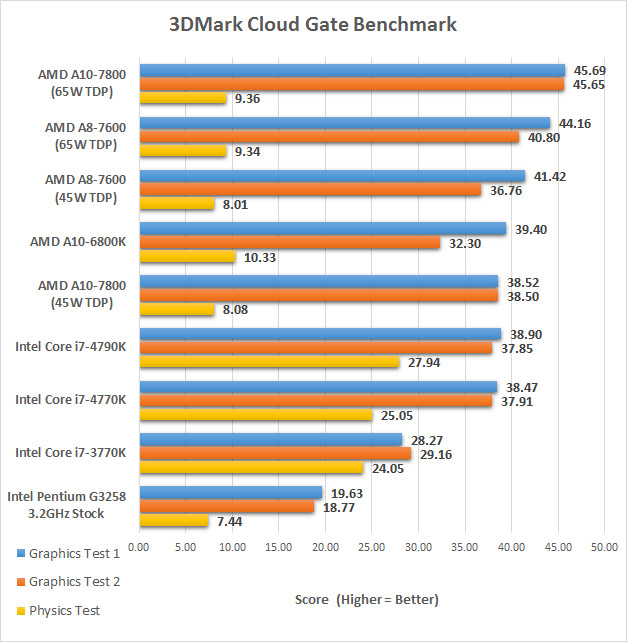 Benchmark Results: The AMD 4th Generation A-Series Kaveri APUs with Radeon R7 graphics are able to out the Intel desktop processors we tested at their 65W TDP target and were still competitive. The difference between the A10-7800 and A8-7600 in the two graphics tests was much smaller than we expected.