AMD Kaveri A8-7600 and A10-7800 APU Review
By
SiSoftware Sandra 2014 SP2a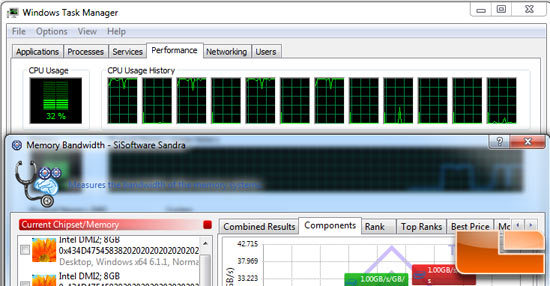 The Sisoft Sandra 2014 SP2a benchmark utility measures pretty much all of your system components, but we'll be using it to focus on memory and CPU performance!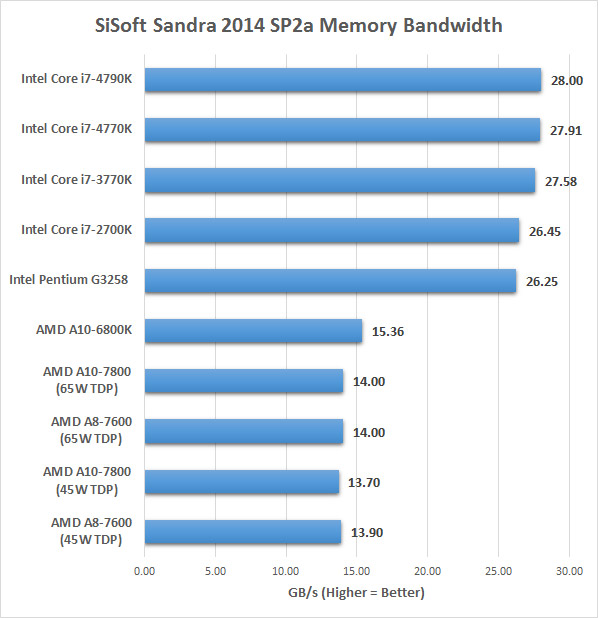 Results: All processors were testing on a platform with a Corsair 2133MHz 8GB (2x4GB) DDR3 memory kit, but there is a major difference between AMD and Intel due to process architecture and how the memory controller works. The AMD A10-7800 and A8-7600 both have 14 GB/s of memory bandwidth when run at 65W TDP. When you lower the TDP setting down to 45W in the UEFI the memory bandwidth of the processor drops just slightly.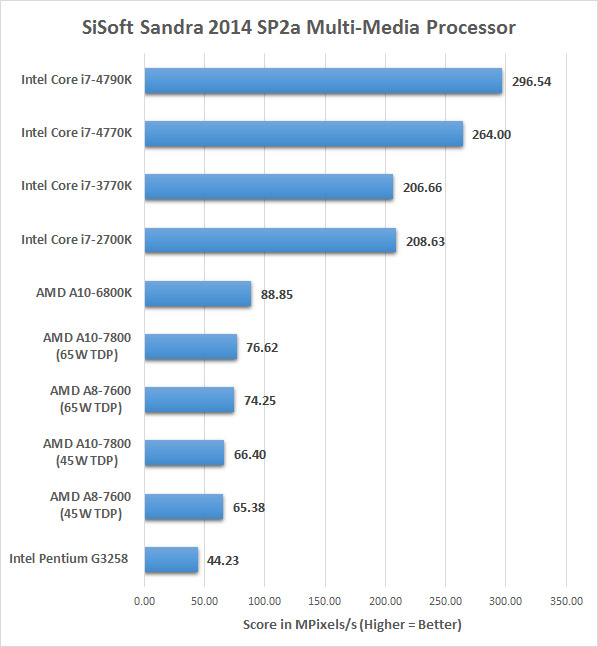 Results: The AMD A10-7800 and A8-7600 processors both scores around 75 MPixels/s in the Sandra Multi-Media Processor test.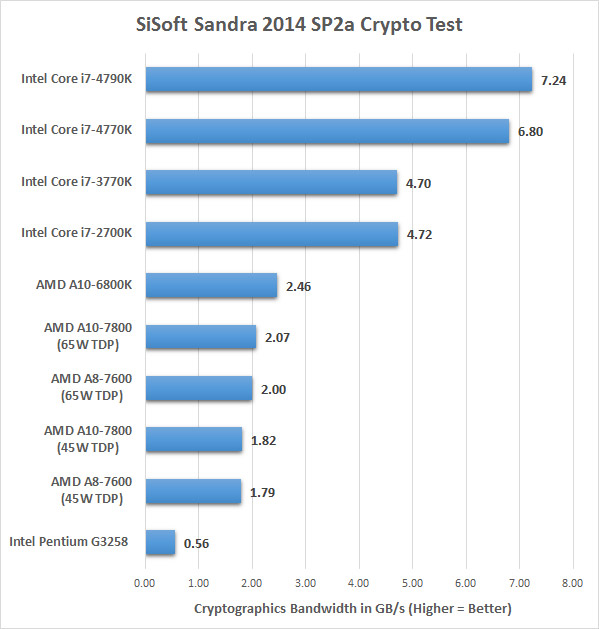 Results: The Intel Pentium series lacks AES-NI, so the AMD 4th Generation Kaveri APUs do pretty well on this benchmark and the A10-7800 and A8-7600 have a cryptographics bandwidth of around 2 GB/s for this AES benchmark test.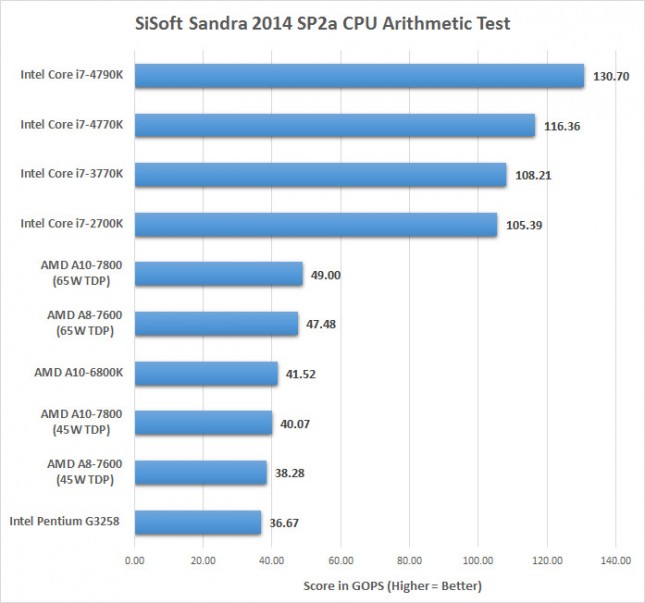 Results: In the Sandra 2014 SP2a CPU Arithmetic Benchmark the AMD A10-7800 65W TDP processor scored 49 GOPS and the AMD A8-7600 65W TDP processor scored 47.48 GOPS. The budget friendly Intel Pentium G3258 dual-core processor scored 36.67 GOPS, so AMD was able to edge that processor out even with them running on the 45W TDP setting.