AMD Kaveri A8-7600 and A10-7800 APU Review
By
Handbrake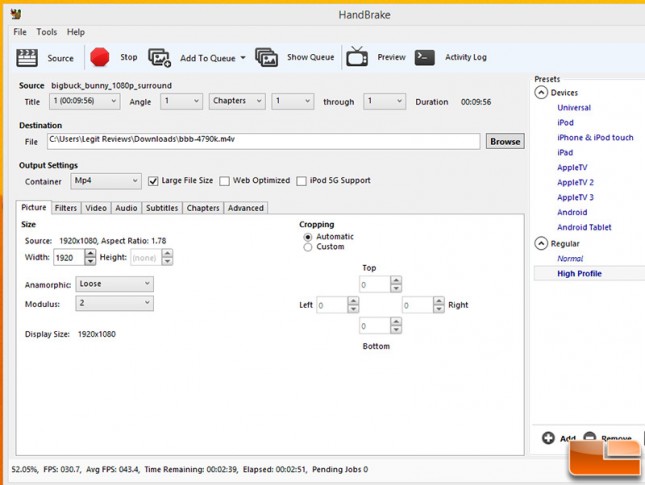 HandBrake is an open-source, GPL-licensed, multiplatform, multithreaded video transcoder, available for MacOS X, Linux and Windows. It is popular today as it allows you to transcode multiple input video formats to h.264 output format and is highly multithreaded.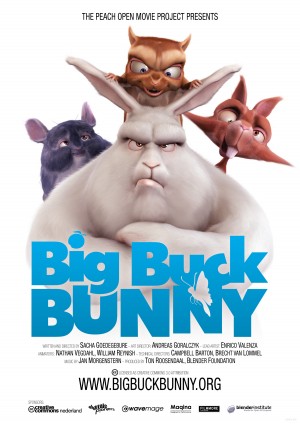 We used Big Buck Bunny as our input file, which has become one of the world standards for video benchmarks. The 1080P clip was used in the MP4 format and the workload is encoded into h.264 output format using the preset – high profile. This benchmark test was setup to give you an idea of how these processors can take a 1080p BD rip and turn it into a 1080p H.264. HandBrake version 0.9.9 was used for benchmarking and we highly encourage you to download this MP4 clip and compare your system to ours with Handbrake!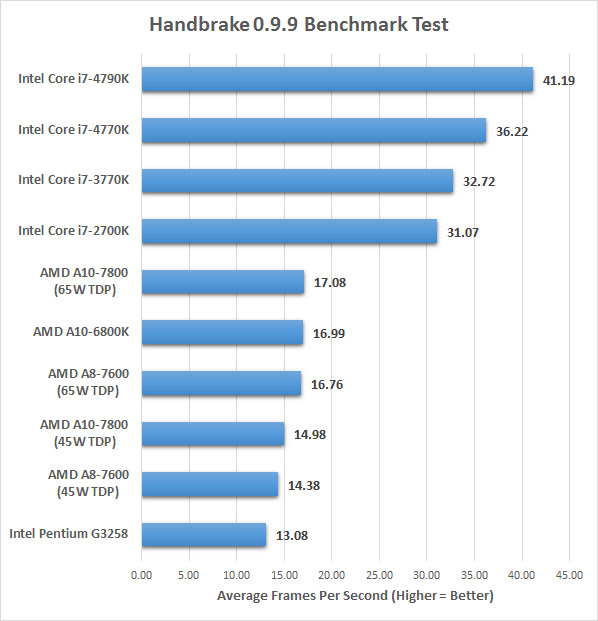 Benchmark Results: HandBrake version 0.9.9 showed that the AMD A8-7600 and AMD A10-7800 APUs were both faster than the Intel Pentium G3258 20th Anniversary Processor when run at either the 45W or 65W TDP setting. The AMD A10-7800 and A8-7600 averaged about 17FPS over the course of the video render, which is about 4FPS or 31% faster than the Intel Pentium G3258.