AMD Kaveri A8-7600 and A10-7800 APU Review
By
Power Consumption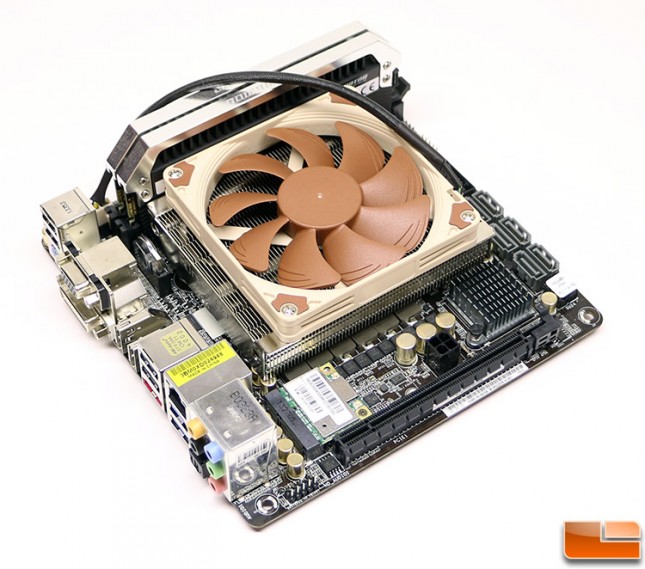 Power efficiency remains important to PC users and Intel and AMD have both made great strides to improve power efficiencies. On the Intel side we'll be looking at the Core i7-3770K with a TDP of 77W, the Core i7-4770K at 84W, the Core i7-4970K at 88 Watts and the Pentium G3258 at 53 Watts. On the AMD side we'll be lloking at the AMD A10-7800 and A8-7600 APUs at both 45W and 65W TDP power targets.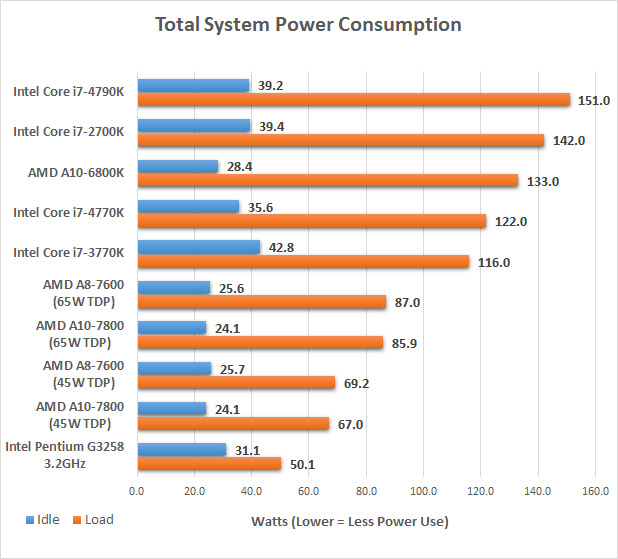 Benchmark Results: The results here are the opposite of what we expected as the AMD A8-7600 used more power at idle and load than the AMD A10-7800. The AMD A8-7600 APU that we are using was from 2013 and was an early engineering sample processor, so it appears that AMD has been able to clean things up with the latest retail processor. We will put no weight on the AMD A8-7600 numbers as that are meaningless. The AMD A10-7800 retail APU has pretty good numbers and averaged just 24 Watts at idle and then 86W when running Handbrake with the 65W TDP setting and 67Watts with the 45W TDP setting. One would expect to see a 20W drop when lowering the TDP by that amount and we saw a 21W drops, which is close enough. The AMD 4th Generation APUs appear to be very competitive on the power front, but if you factor in the performance per watt the tables would once again turn.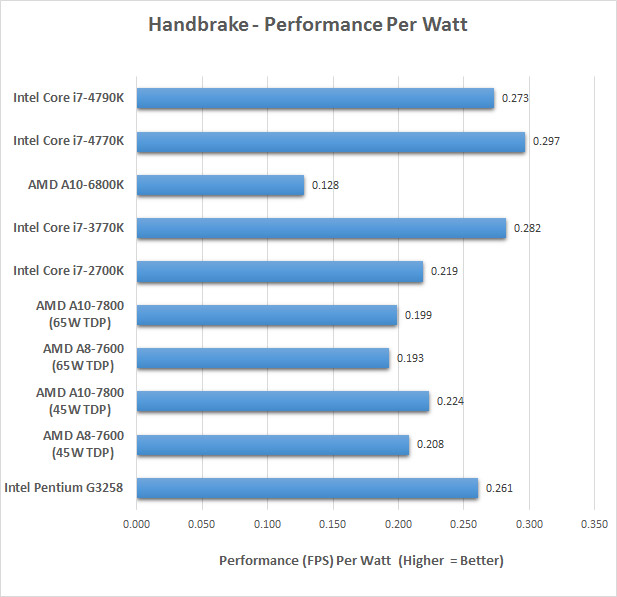 When you look at performance per watt with regards to our power measurement in Handbrake the Intel Core i7-4790K actually comes out on top. The AMD 4th Generation A-Series APUs have a better performance per watt rating when run with the 45W TDP power target than the 65W TDP power target. AMD did show on their marketing slides that these processors were optimized for 45 Watt operation and this slide might be show the reason why that claim was made.