AMD A8-5600K Trinity Desktop APU Review
By
Sleeping Dogs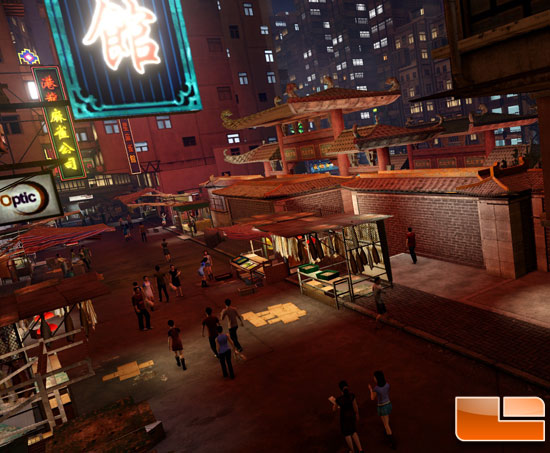 Sleeping Dogs is a 2012 open world action-adventure video game developed by United Front Games in conjunction with Square Enix London Studios and published by Square Enix. The game was released on August 14, 2012, for Microsoft Windows. The game uses the Havok physics engine.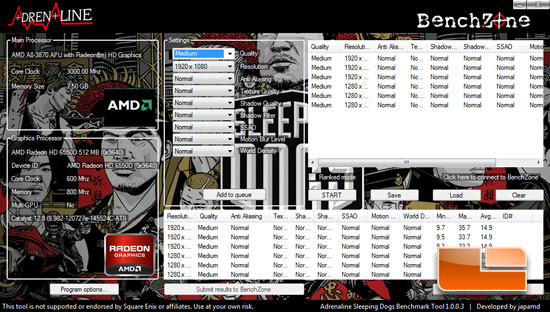 We used the Adrenaline Sleeping Dogs Benchmark tool to benchmark this game title to make sure the benchmarking was consistent. We tested with 'Medium' quality setting at 1280×1024 and 1920×1024 resolutions.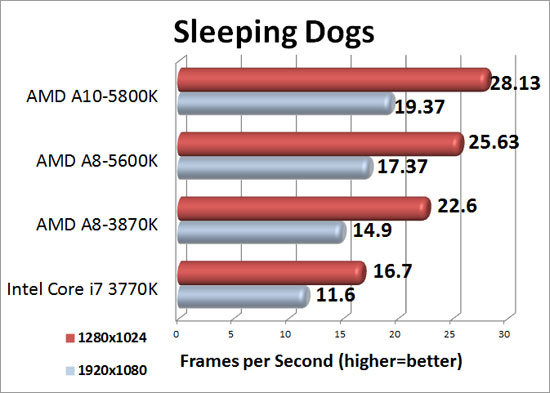 Benchmark Results: The AMD A10-5800K clearly dominated the field in Sleeping Dogs. At our lowest resolution of 1280×1024 the A10-5800K was able to average 28.13 frames per second. That is 5.53 frames per second or 24.5% faster than the A8-3870K. If we were to compare it to the much pricier Intel Core i7 3770K we can see a difference of 68.44% with the A10-5800K in the lead. Once we fired up Sleeping Dogs at 1920×1080 the A10-5800K increased the gap over the AMD 3870K APU to 30% leading by 4.47 frames per second!