AMD A8-5600K Trinity Desktop APU Review
By
DiRT 3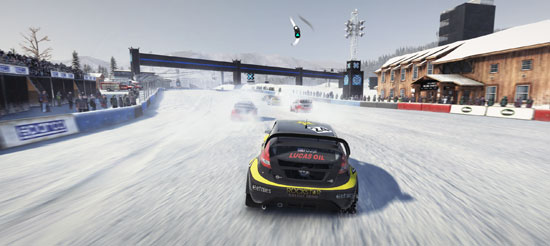 Dirt 3 (stylized DiRT 3) is a rallying video game and the third in the Dirt series of the Colin McRae Rally series, developed and published by Codemasters. However, the "Colin McRae" tag has been completely removed from this iteration. The game was released in Europe and North America on the 24 May 2011.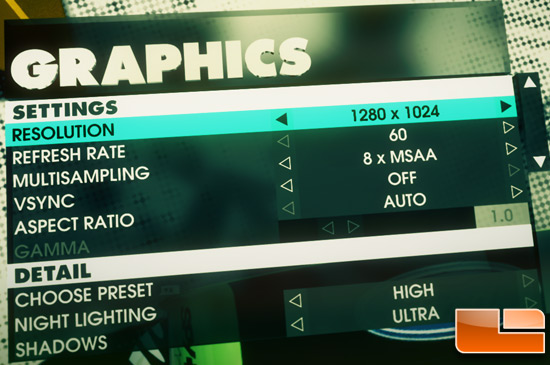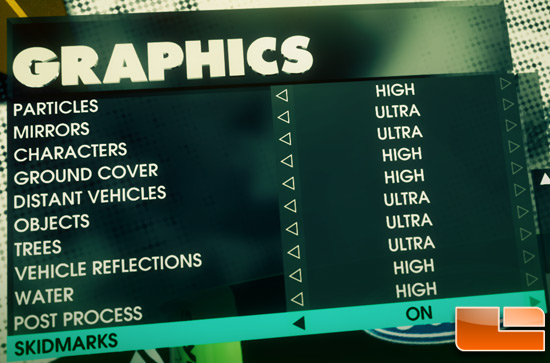 Dirt3 uses Ego 2.0 Game Technology Engine (more commonly referred to as Ego Engine or EGO, stylised ego), which is a video game engine developed by Codemasters. Ego is a modified version of the Neon game engine that was used in Colin McRae: Dirt and was developed by Codemasters and Sony Computer Entertainment using Sony Computer Entertainment's PhyreEngine cross-platform graphics engine. The Ego engine was developed to render more detailed damage and physics as well as render large-scale environments.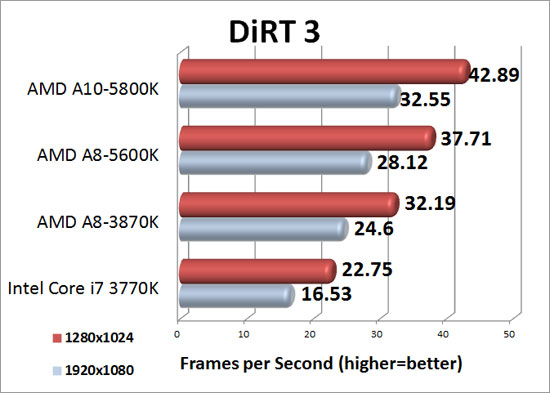 Benchmark Results: The AMD A8-5600K averaged 37.71 frames per second at 1280×1024 and 28.12 frames per second at 1920×1080. This was an average of 15.7% faster than the AMD A8-3870K and 14.7% slower than the AMD A10-5800K.