AMD A8-5600K Trinity Desktop APU Review
By
Futuremark 3DMark 11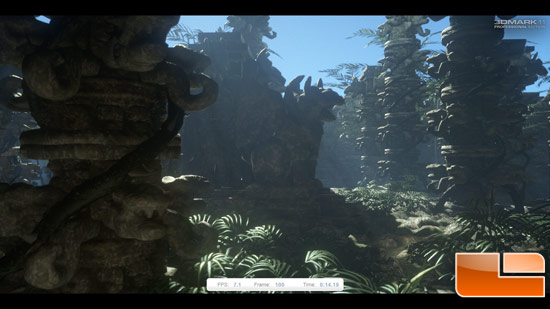 3DMark 11 is the latest version of the worlds most popular benchmark for measuring the 3D graphics performance of gaming PCs. 3DMark 11 uses a native DirectX 11 engine designed to make extensive use of all the new features in DirectX 11, including tessellation, compute shaders and multi-threading.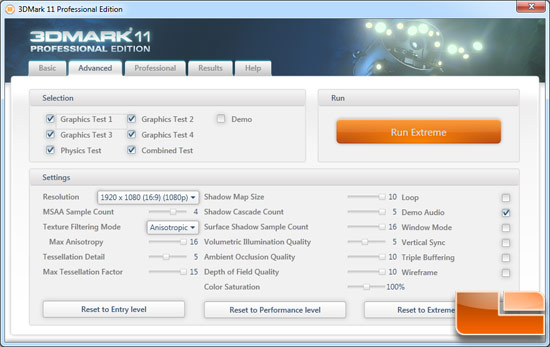 We ran 3DMark11 with both the performance and extreme presets to see how our hardware will run.
3DMark11 Performance Benchmark Results: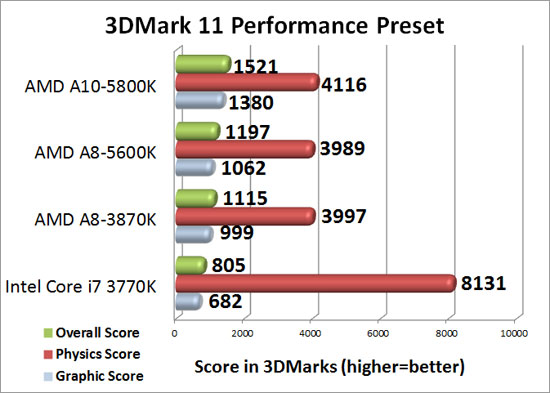 Benchmark Results: The AMD A8-5600K was able to score 1197 3DMarks overall. This is 82 points faster than the first generation AMD A8-3870K. Though the physics score of the AMD A8-3870K was able to edge out the new Trinity A8-5600K, the graphics score of the A8-5600K was able outperform the graphics score of the 3870K.