AMD A8-5600K Trinity Desktop APU Review
By
The Legit Reviews Test System
The Test System
Before we look at the numbers, let's take a brief look at the test
system that was used. All testing was done on a fresh install of Windows
7 Ultimate 64-bit and benchmarks were completed on the desktop with no
other software programs running.
AMD A85 Test Platform: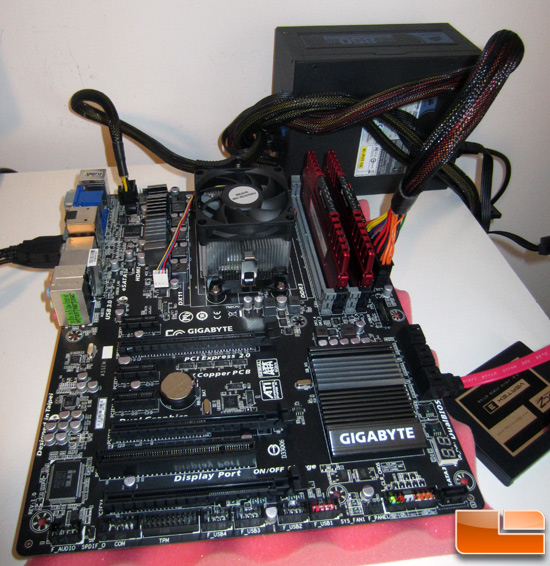 The AMD Socket FM2 platform that we used to test the AMD A10-5800K processor was the Gigabyte GA-F2A85X-UP4 motherboard with BIOS F3b that came
out on 9/19/2012. The Corsair Dominator Platinum 8GB 1600Mhz memory kit was run at 1.50V with 9-9-9-24 1T timings.
You can see CPU-Z version 1.61.3 and screen shots below for additional platform information.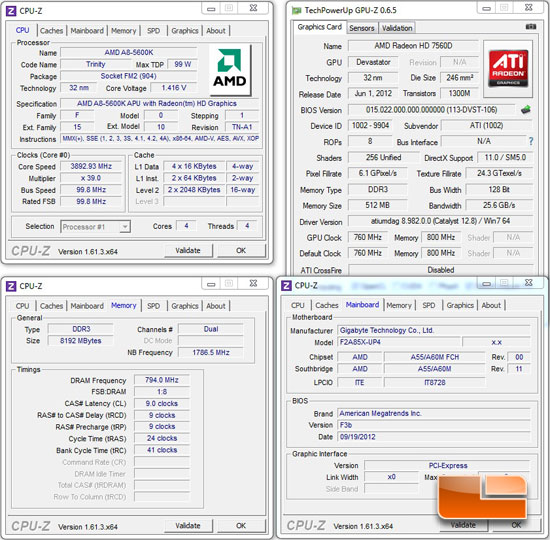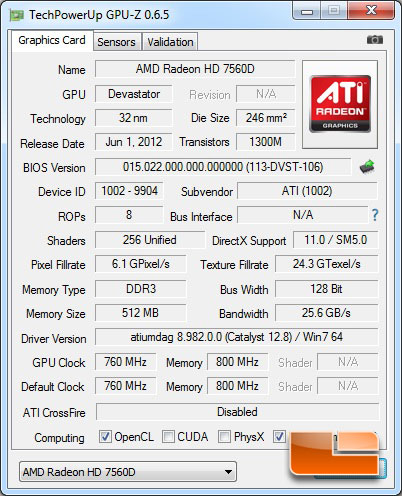 Let's get on to the testing!