ADATA XPG SX8200 M.2 SSD Review – 480GB Model Tested
By
Final Thoughts & Conclusions
The ADATA XPG SX8200 480GB drive is by far the most impressive M.2 PCIe NVMe drive ever released from ADATA. The packaging is excellent and we like the fact that it comes with an aluminum heat spreader to dress it up and access to a free SSD toolbox for proper drive management. On the performance front the SX2800 480GB drive easily hit its advertised 3200 MB/s read and 1700 MB/s write in ATTO Disk Benchmark and Crystal Disk Mark. The 4K Random performance also just above the drives rated speeds of 310,000 IOPS Read and 280,000 IOPS Write on AS SSD. These are pretty impressive results and Silicon Motion controllers are being used by a number of brands these days. The Silicon Motion SM2262 that is being used on the ADATA XPG SX8200 series is also used on the ADATA XPG Gammix S11, Intel SSD 760p and HP SSD EX920.
When it comes to endurance ratings and the warranty, the SX8200 again doesn't disappoint. The ADATA XPG SX8200 is backed by a 5-year warranty and a 320TBW endurance rating. It doesn't get much better than that.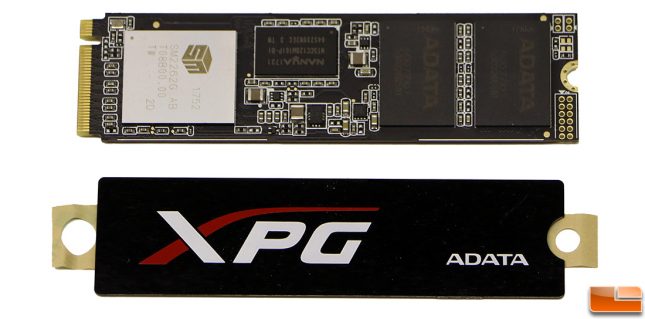 How much does the ADATA XPG SX8200 cost? Right now you can find the 240GB, 480GB and 960GB drives for between $0.35 to $0.37 per GB, which is also pretty decent. The Samsung 970 PRO 512GB runs $229.99 and the WD Black NVMe 500GB is available for $199.99. The HP SSD EX920 512GB drive uses the same controller and is available for $179.99 shipped. That makes the XPG SX8200 480GB drive at $169.99 a pretty good value, but you might want to look around a little bit as we are seeing some big price differences on the SX8200 series at different online retailers. For example, Newegg has the SX8200 480GB drive for $169.99 shipped and Amazon is asking $169.99 shipped for it.
ADATA XPG SX8200 M.2 PCIe NVMe Series Pricing
If you are looking for a solid performing drive at a decent price be sure to take a closer look at the ADATA XPG SX8200 series. The price versus performance value for this drive series is really good and should get the attention of those looking to build a new system or upgrade the drive on an older PC.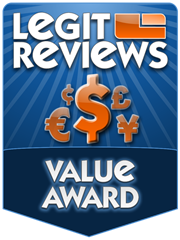 Legit Bottom Line: The ADATA XPG SX8200 series makes the XPG SX8000 series we just reviewed a few months back look dated!