The Intel X25-M 80GB Solid State Drive Review
By
ATTO Disk Benchmark v2.34
ATTO is one of the oldest hard drive benchmarks that is still used today. ATTO measures transfers across a specific volume length. It measures raw transfer rates for both reads and writes and places the data into graphs that you can easily interpret. The test was run with the default runs of 0.5kb through 8192kb transfer sizes with the total length being 256mb.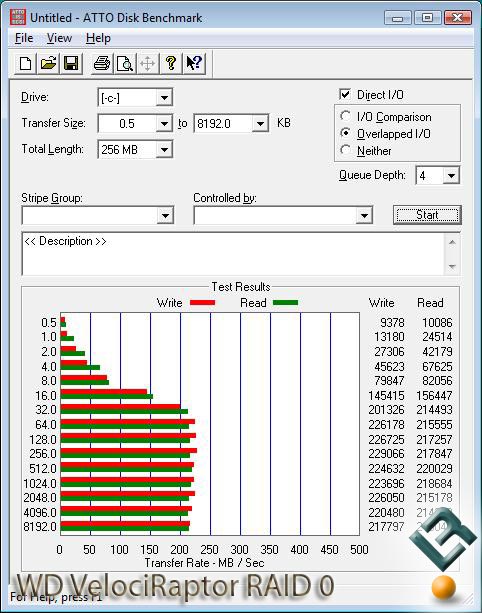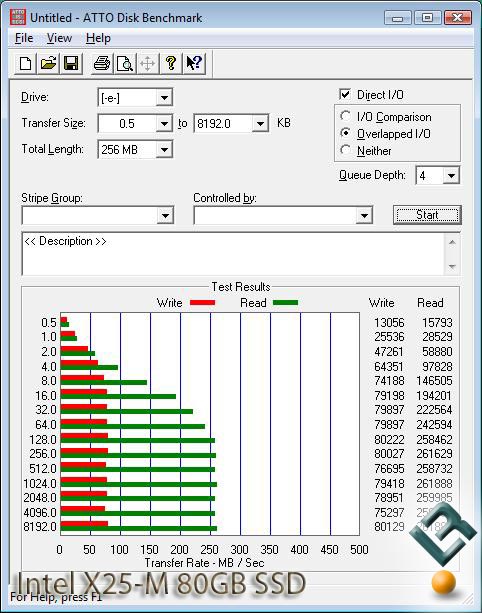 Benchmark Results: Once again, the Western Digital VelociRaptors in RAID 0 did very well in the write tests, but were found to be slower in the read tests. Let's take a look at the I/O Comparison test before I move on…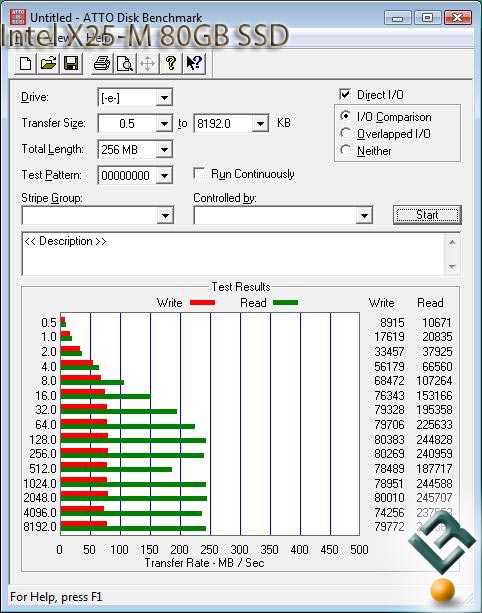 Looks like the results pretty much stayed the same!