The Intel X25-M 80GB Solid State Drive Review
By
HD Tune Pro v3.10
HD Tune Pro 3.10 is an extended version of HD Tune which includes many new features such as: write benchmark, secure erasing, AAM setting, folder usage view, disk monitor, command line parameters and file benchmark.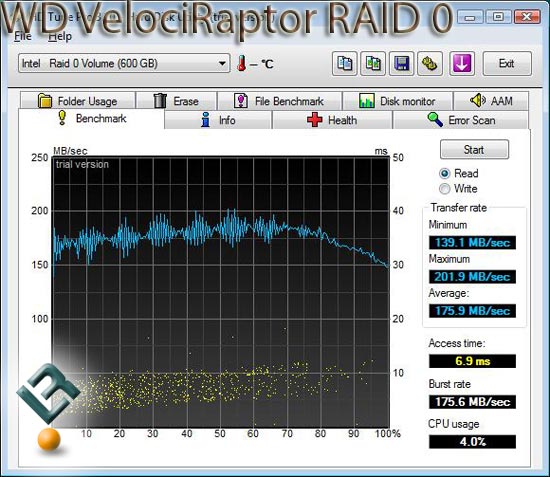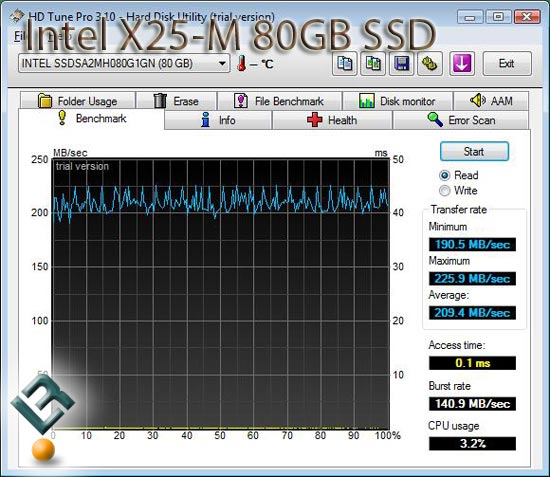 Benchmark Results: The Western Digital VelociRaptors in RAID 0 were the victor in burst rate test with an impressive 175.6MB/s result versus the 140.9 MB/Sec on the Intel X25-M solid state drive. The Intel X25-M easily took the lead in the other tests and again pulled off an impressive 0.1 ms access time! The average transfer rate was a solid 209.4 MB/s, which dwarfed the 175.6 MB/s score seen on the VelociRaptors in RAID 0.
64MB File Test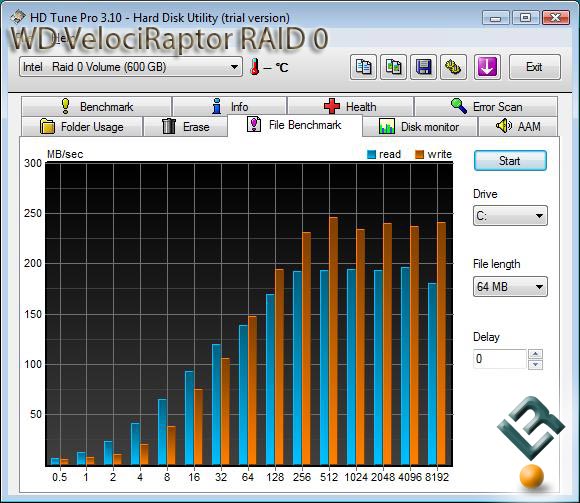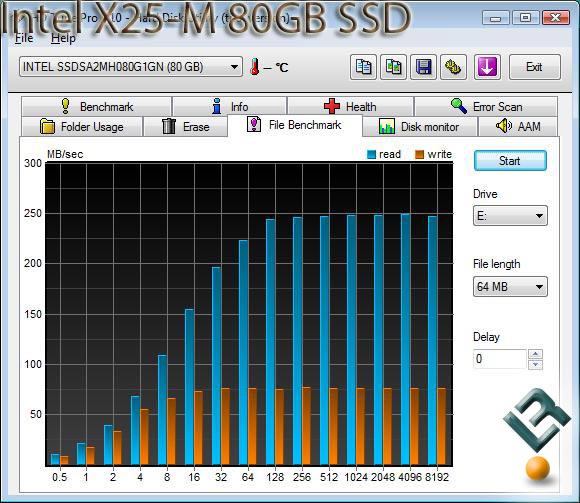 Benchmark Results: Running the built-in file benchmark test in HD Tune shows how the Intel SSD great again at read performance, but falls behind in the write test when when moving 64MB files.