Sapphire Radeon R9 380X Nitro Video Card Review
By
Metro Last Light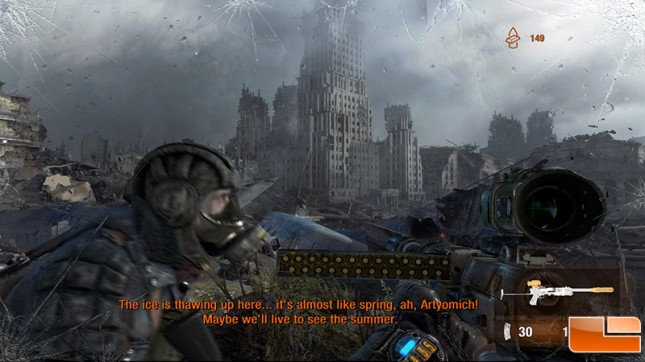 Metro: Last Light is a first-person shooter video game developed by Ukrainian studio 4A Games and published by Deep Silver. The game is set in a post-apocalyptic world and features action-oriented gameplay with a combination of survival horror elements. It uses the 4A Game engine and was released in May 2013.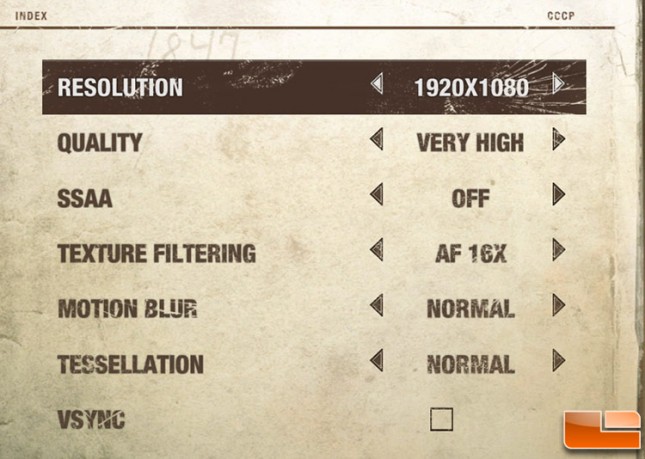 Metro: Last Light was benchmarked with very high image quality settings with the SSAA set to off and 4x AF. These settings are tough for entry level discrete graphics cards, but are more than playable on high-end gaming graphics cards. We benchmarked this game title on the Theater level.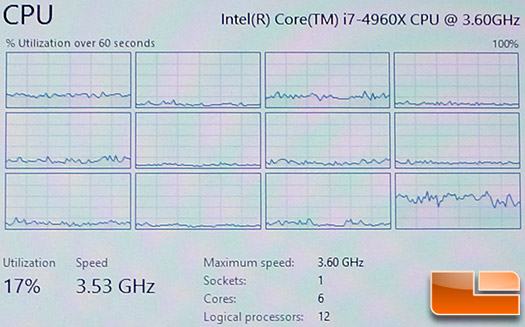 We again found around 20% CPU usage on Metro: Last Light.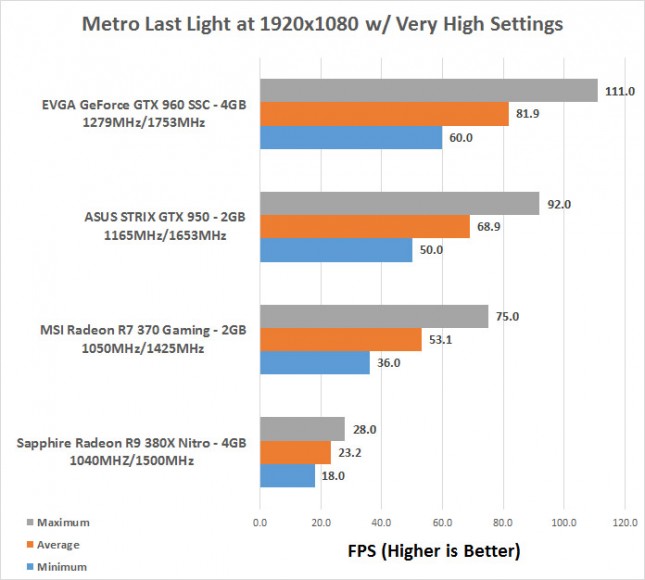 Benchmark Results: Something certainly isn't looking right with the Radeon R9 380X in Metro: Last Light. We tried Catalyst 15.11.1 and even the unreleased Crimson 15.11 beta drivers and both drivers had the same issue. We even re-installed Windows 10 with the first major update on a clean drive and still encountered the same issue.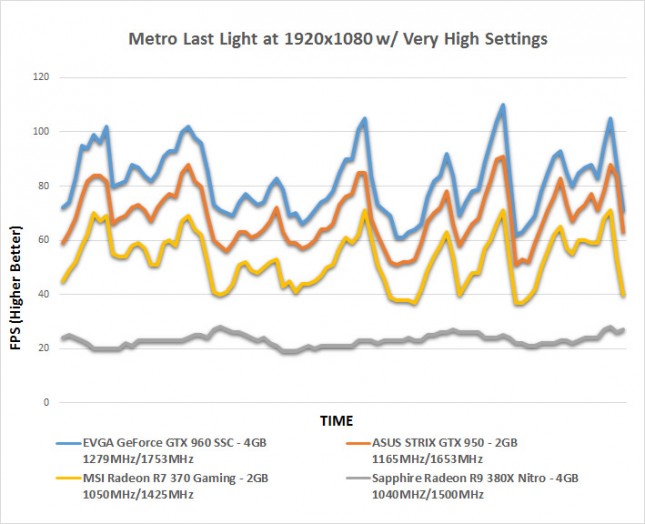 Benchmark Results: Something isn't right with the Radeon R9 380X on this game title!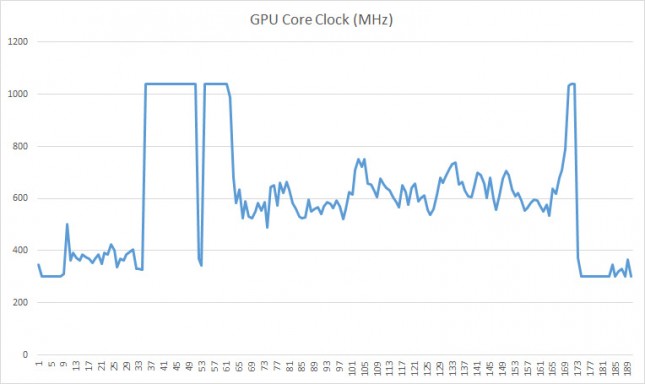 We charted the GPU core clock in the chart above from the GPU-Z log to show what is going on. When we started the game and loaded our last save and the game was found to run fine for the first few seconds with performance in the 70 FPS range. After moving around for a bit the performance drops below 25 FPS and the clock speeds are bouncing around 600 MHz. When we went to exit the game by hitting esc and going to the in-game menu the performance and core clock goes back to normal 3D speeds. Something is causing the GPU load to be inconsistent and that is causing the GPU core and memory clock speeds to operate no where near where they should be when gaming. Legit Reviews has contacted AMD and Sapphire to let them know about the issue we saw in Metro Last Light. Both of our contacts responded that they don't have this game title or a similar setup, so it looks like we won't be getting a response soon.