Samsung 850 EVO Series SSD Review – 120GB and 500GB
By
A Closer Look at the Samsung 850 EVO Drives:
Each drive is disassembled with three screws on the back plate – two of which are hidden under the product sticker. These screws are the pentalobe Torx types which are apparently also very soft and easily stripped to hell. Ask me how I know.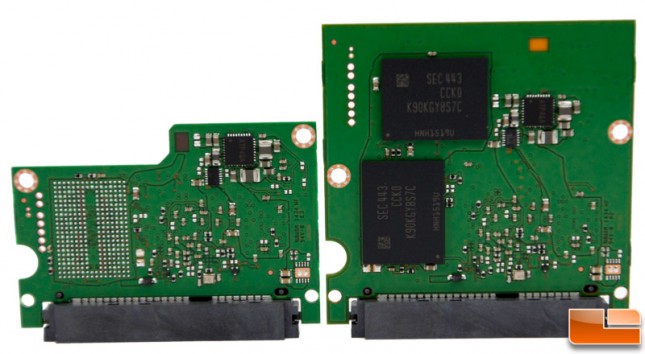 These screws also serves as mounting points for the PCB in each drive. As you can see, both are very small with the 120GB version on the left being much more so and virtually no components on the back side. The 500GB version has two NAND packages on this side.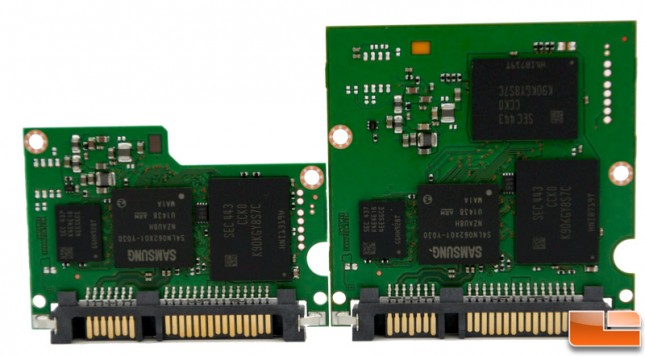 Flipping them over, we find more NAND, the cache chips and the controllers on each.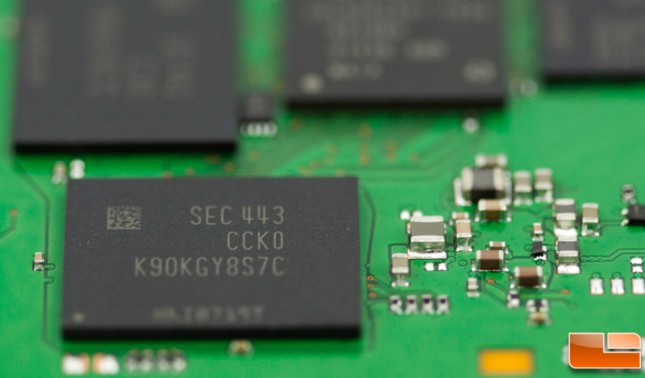 The TLC NAND on each drive is Samsung's 32 layer 3D V-NAND with part number K90KGY8S7C. This is the first consumer device on the market equipped with such hardware. Each are 128GB in density so the 120GB only has one and the 500GB drive carried four. This NAND uses about half of the power of the more common Planar 2D NAND and is a key reason the drives consumer very little power comparatively overall.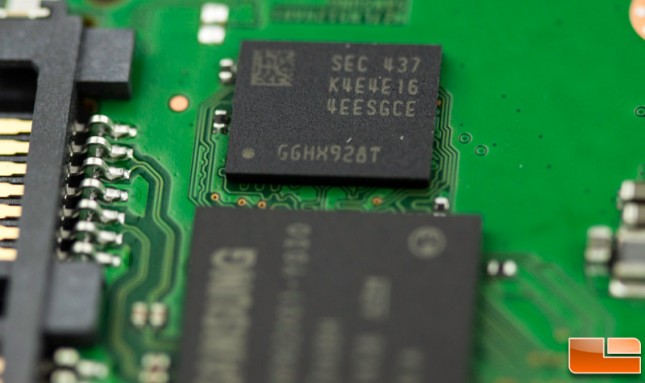 The cache chips are different capacity depending on the overall drive capacity which is quite common. For the 120GB drive it's 256MB, for the 500GB and 250GB drives it's 512GB, and for the 1TB drive it's 1GB of LP-DDR2 DRAM cache memory. Unless our sample drives are outfitted differently, it's odd that the cache chips on the 120GB and 500GB drives carry the same part number codes etched on the surface.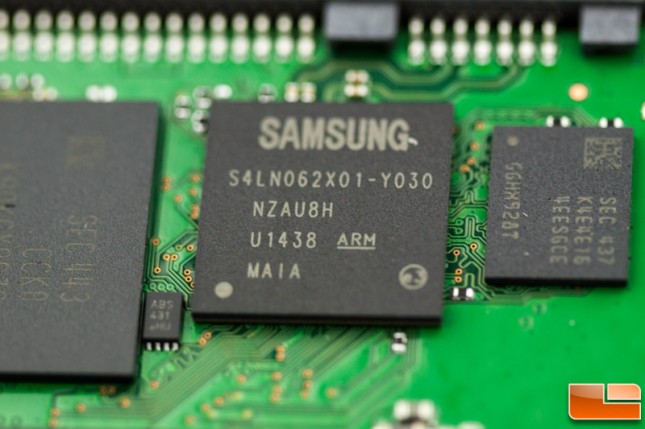 The Samsung MGX controller, an evolution from the MCX, MDX and MEX controllers, is making its debut on this 850 EVO drive. Well, for all but the 1TB drive at least. That particular one features the MEX controller we've seen previously. What exact changes there are between the MEX and MGX controllers isn't being shared but it's likely the same triple-core ARM design as the MEX controller with subtle differences. We do know that the MGX controller still offers the same great features such as TurboWrite, TRIM and garbage collection support, as well as AES 256-bit encryption as well as TCG/Opal V2.0.