Phison PS5018-E18 2TB Development SSD Review
By
Final Thoughts & Conclusions
It is tough to write a conclusion about a development board when you know that the firmware is actively being worked on. At the end of the day this is just a first look at the Phison PS5018-E18 controller. We've been talking about this controller for more than a year and we are glad that Phison was kind enough to put this pre-production sample in our hands. They know it isn't done yet, but it is close and the results are already impressive. We managed to reach up to 7.0 GB/s sequential read and 6.8 GB/s sequential write speeds on our development board running Micron 96-layer 3D TLC NAND memory clocked at 1200 MT/s. That is pretty impressive and should only get better once the Micron 176-Layer 3D TLC NAND Flash becomes readily available at 1600 MT/s.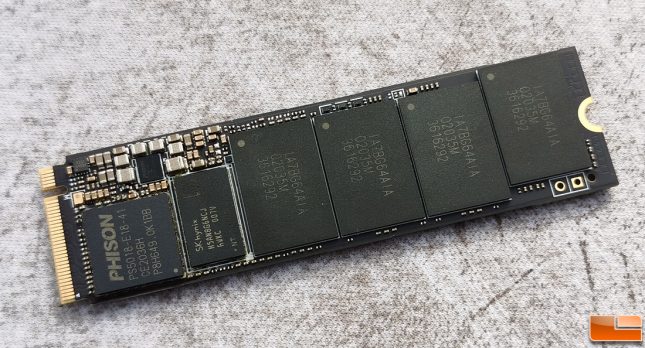 Just for fun we stuck the Phison E18 reference drive into our CPU test system that was running the brand new AMD Ryzen 9 5950X and pulled off an impressive score of over 26,000 overall points as a secondary drive. This was with absolutely no Windows tweaks done to boost performance!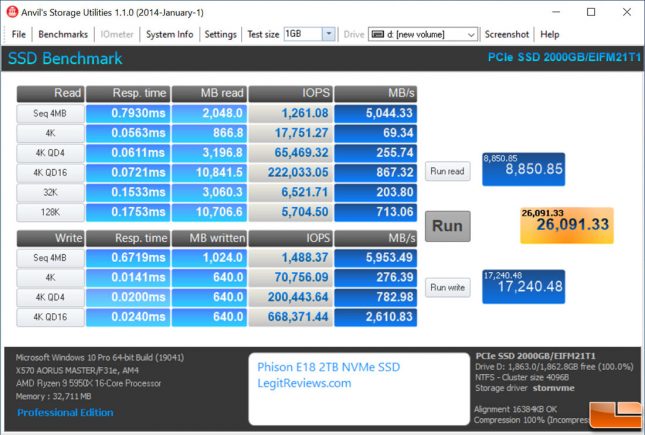 We also got it up to 7.1 GB/s read and 6.8 GB/s write on CrystalDiskMark on the same system.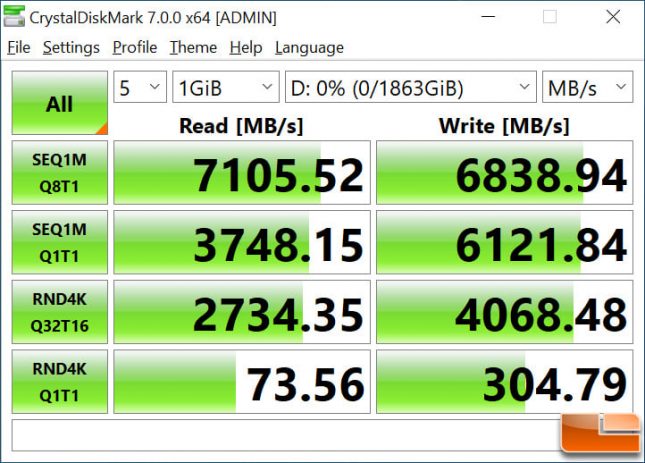 We'll bring you more Phison E18 updates if we get a new firmware that dramatically changes performance, but for now the Phison E18 looks to be off to a great start. It performs well now and we know they already have better performing firmware in the labs. Be sure to keep an eye out for drives using the Phison E18 controller in 2021 as Phison will likely get some pretty good design wins with this controller! They disclose their customers products, but we expect to hear from them soon.