NVIDIA GeForce GTX 950 Video Card Roundup – ASUS, EVGA and Zotac
By
Closer Look – Zotac GTX 950 AMP! 2GB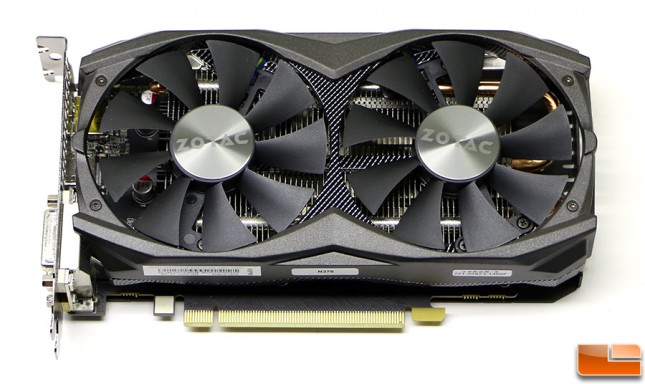 The last card in our 3-way GTX 950 roundup is the ZOTAC GeForce GTX 950 AMP! Edition 2GB model that is sold under part number ZT-90603-10M. This card comes clocked at 1203 MHz base with a 1405 MHz boost clock on the 768 CUDA cores and the 2GB of GDDR5 memory is clocked at 7020 MHz effectively. This is the fastest of the three GeForce GTX 950 video cards offered by Zotac, so we are comparing the flagship cards from ASUS, EVGA and Zotac.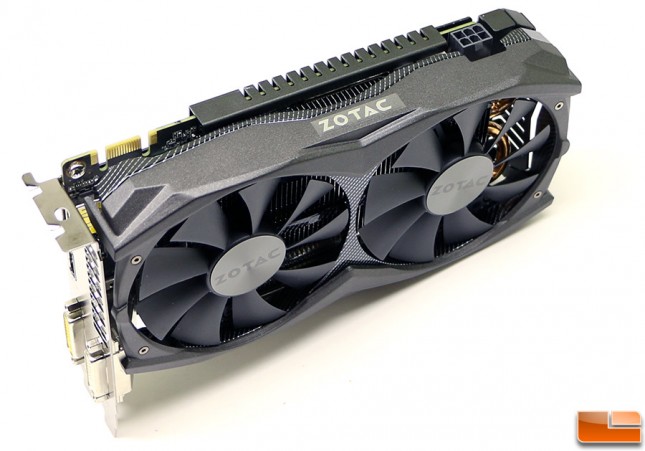 The AMP! Edition has a nice look look to it and features a dual 90mm IceStorm GPU cooler with dual copper heat pipes that don't make direct contact with the Maxwell GPU. This card also has what Zotac calls a Carbon ExoArmor system. This means that the back plate that comes on the card wraps around the top, which is a bit unusual and adds to the visual appeal. This card is the shortest in the roundup at just 208mm in length. Since it's so tiny Zotac didn't have much PCB real estate for a ton of features, so it has just a four phase power design (3+1). Along the top edge of the GTX 950 AMP! there is a single NVIDIA SLI multi-GPU interconnect and a front-facing 6-pin PCIe power connector.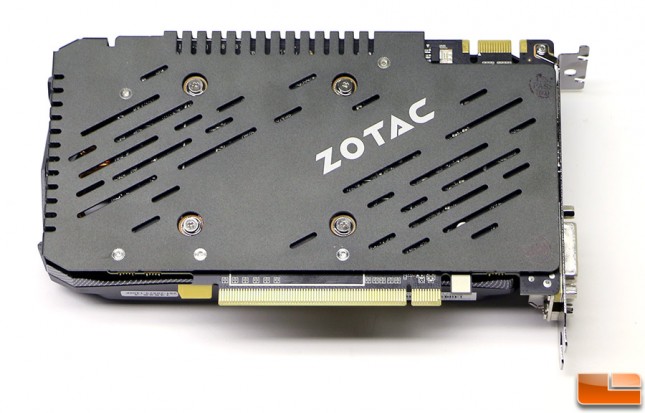 The ZOTAC GeForce GTX 950 AMP! comes with a full coverage black back plate, but it sticks out further than the one being used by EVGA and actually hit the memory slots on our test system motherboard causing it to not work in the primary PCIe Gen 3.0 x16 slot. We had to use the secondary PCIe Gen 3.0 x16 slot for testing, which isn't a big deal for us, but might be on some system builds out there.

The back plate on the GeForce GTX 950 AMP! Edition card sticks out 4mm past the PCB while the EVGA back plate only extends 2.75mm past the PCB. That extra 1.25mm of thickness on the back of the card kept it from being able to seat on the ASUS P9X79 WS motherboard that we use on our test system, so just a heads up that the ZOTAC backplate sticks out father than others.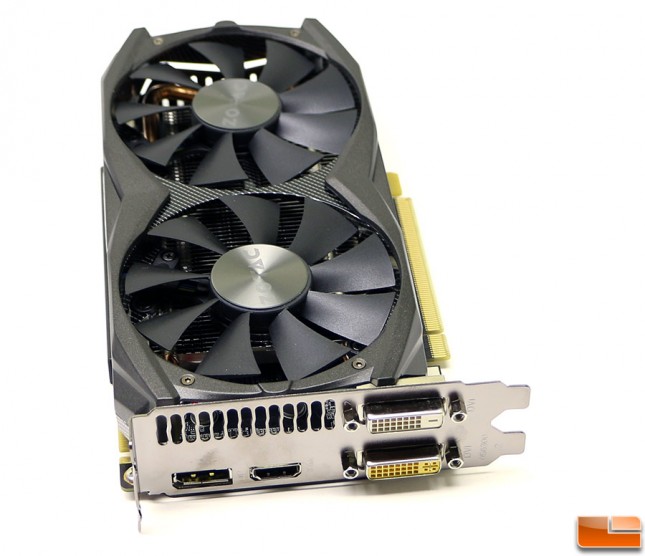 ZOTAC placed one DisplayPort 1.2, one HDMI 2.0 and two Dual-Link DVI headers on the rear panel of the card when it comes to video outputs.