NVIDIA and EVGA GeForce GTX 1060 Video Card Review
By
Ashes of the Singularity – DX12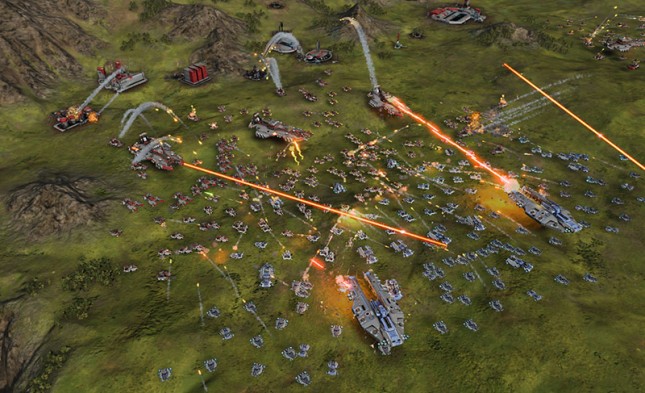 Ashes of the Singularity is a real-time strategy game set in the future where descendants of humans (called Post- Humans) and a powerful artificial intelligence (called the Substrate) fight a war for control of a resource known as Turinium. Players will engage in massive-scale land/air battles by commanding entire armies of their own design. Each game takes place on one area of a planet, with each player starting with a home base (known as a Nexus) and a single construction unit.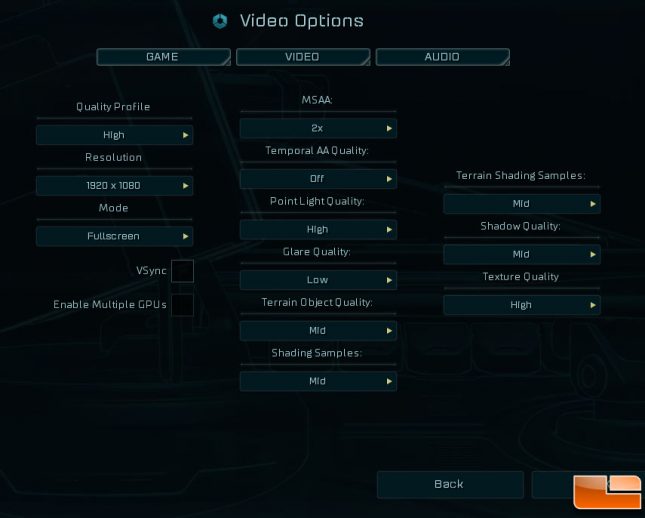 We ran the integrated Ashes of the Singularity benchmark utility in DX12 mode with the 'High' Image Quality Profile and disabled VSync.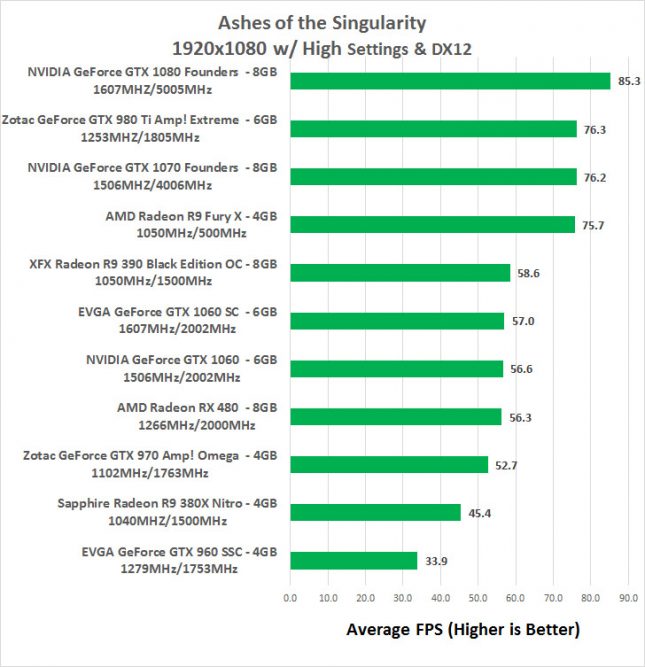 1080P Benchmark Results: The AMD Radeon RX 480 and NVIDIA GeForce GTX 1060 both averaged about 56 FPS in Ashes of the Singularity using the DX12 API.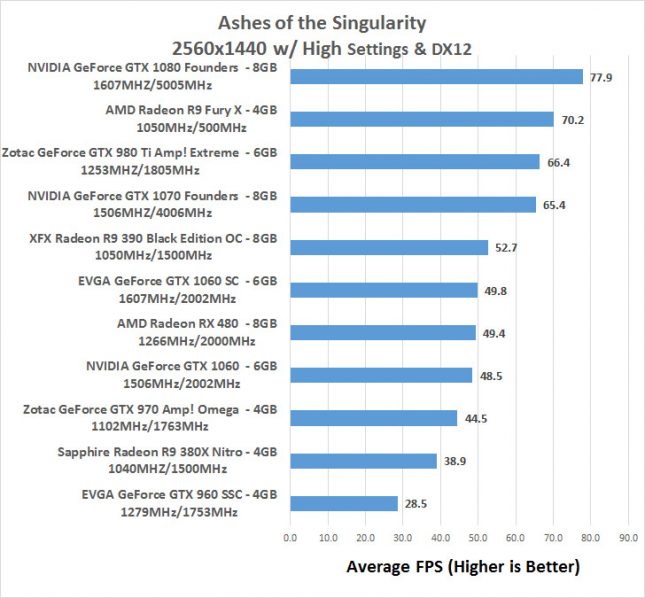 1440P Benchmark Results: At 2560×1440, the Radeon RX 480 and GeForce GTX 1060 cards averaged 49 FPS and had basically the same performance.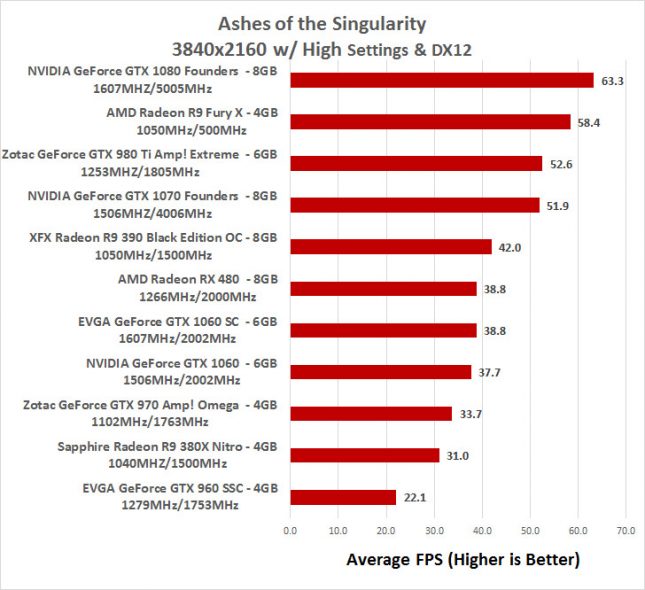 4K Benchmark Results: The AMD Radeon RX 480 and EVGA GeForce GTX 1060 SC tied in performance with 38.8 FPS at 3840×2160 with 'high' image quality settings.