NVIDIA and EVGA GeForce GTX 1060 Video Card Review
By
Final Thoughts and Conclusions
The NVIDIA GeForce GTX 1060 is a very impressive video card and for $249 it is hard to complain about the performance at that price. The GeForce GTX 1060 dominates the AMD Radeon RX 480 in most all the benchmarks at 1920 x 1080 and 2560 x 1440 resolutions and only shows signs of weakness when running DX12 game titles as AMD handles async compute really well. The good news for NVIDIA is that they are comparable on DX12 game performance with the Radeon RX 480. It would have been nice to have SLI support on the GeForce GTX 1060 for upgradeability, but we understand that NVIDIA is trying to differentiate between their mid-range and high-end graphics cards. AMD is still supporting CrossFire on the Radeon RX 480, so could that cause people to buy it over the GeForce GTX 1060? Time will certainly tell, but the NVIDIA GeForce GTX 1060 looks to be a big upgrade for those running a GeForce GTX 960 or older as shown in our performance charts.
The power consumption numbers on the GeForce GTX 1060 were phenomenal and both idle and load. We were seeing almost 15W lower at idle and 80 Watts lower at load. Overclocking performance of the GeForce GTX 1060 was also impressive as we were able to get the 1280 CUDA cores up to nearly 2.1GHz with full stability and no voltage increase!
The GeForce GTX 1060 Founders Edition priced at $299 and only being available from NVIDIA directly is really going to limit who is going to buy it. The price tag is a bit high seeing how NVIDIA's board partners pricing starts at just $249 and the EVGA GeForce GTX 1060 SC that we looked at here today is available for $259, but there is a $10 rebate on it right now. For $249 after rebate the GeForce GTX 1060 SC is pretty amazing!
NVIDIA GeForce GTX 1060 Launch Day Pricing:
NVIDIA has shared board pricing with us for their partners, but we anticipate limited availability on launch day given what we've seen on other Pascal GPU launched and from what we are hearing from board partners. Our advice is that if you can find a $249 model in-stock to grab it as we have a feeling they will be tough to find here shortly.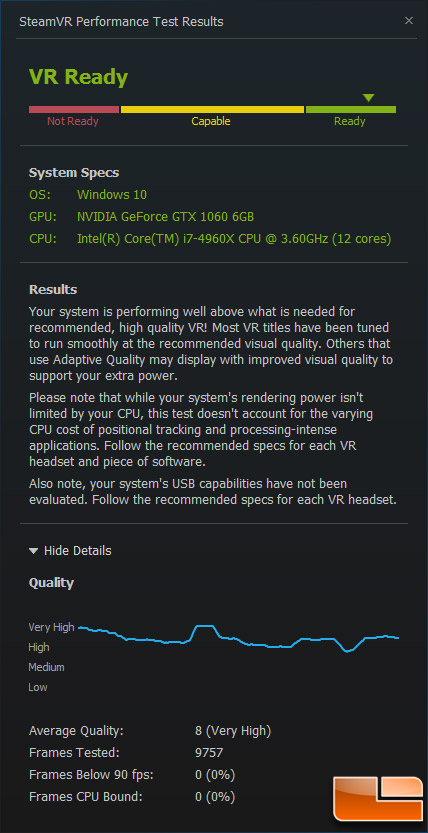 The Steam VR Performance test also showed that the GeForce GTX 1060 6GB FE was able to score an 8 or 'very high' on the average quality test, which is better than than what the 6.6 'high' average quality score that the AMD Radeon RX 480 8GB could do.
At the end of the day the NVIDIA GeForce GTX 1060 is an amazing graphics card with performance that will impress pretty much all 1080P and 1440P gamers!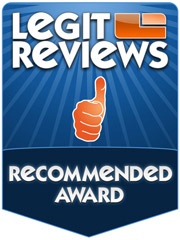 Legit Bottom Line: The AMD Radeon RX 480 was impressive when it came out, but we are more impressed by the NVIDIA GeForce GTX 1060!