MyDigitalSSD SBXe 960GB SSD Review
By
Final Thoughts & Conclusions
What is the purpose of the MyDigitalSSD SBXe series? The MyDigitalSSD Super Boot eXpress Eco (SBXe) series was designed to entry-level PCIe 3.1 x4 NVMe M.2 SSD with up to four times better performance than SATA III SSDs. MyDigitalSSD's SBXe 960GB drive that we reviewed here today was indeed faster than SATA III SSDs in almost every test. With low-cost NVMe drives like this on the market it will help consumers make the jump to NVMe drives without looking back at hard drives or traditional SATA III SSDs unless a larger capacity is needed. We were able to hit the SBXe 960GB Drives rated speeds of 2500 MB/s read and 2100 MB/s write in some benchmarks. There is only so much that you can ask from a DRAM-less controller design, so the performance is to be expected for the price point.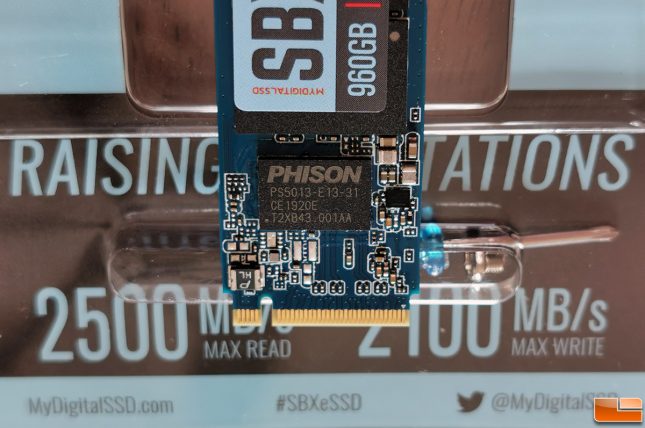 One area that the SBXe really excels at is endurance. MyDigitalSSD slapped a 720 TBW endurance rating on this drive with a 5-year warranty. That means you can write ~394.5GB of data to the drive daily over the course of warranty period and still be covered. That is one of the highest endurance ratings that we have ever seen on a 960GB drive and is pretty remarkable on an entry-level consumer product. MyDigitalSSD has been around for over a decade and their parent company (MyDigitalDiscount) is nearly two decades old, so if you've never heard of the brand that should be reassuring.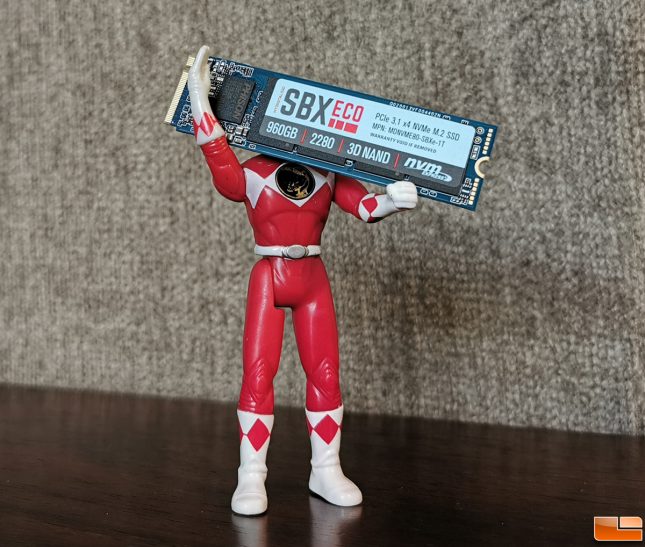 The entire MyDigitialSSD SBXe series is readily available on Amazon with prices starting at just $22.99 shipped for the smallest 120GB drive. That is an impressive price point for an NVMe drive and hard to pass up if you are looking for a basic boot drive. If you are looking for something a bit larger there is the 240GB drive for $32.99 shipped, a 480GB drive for $56.99 shipped and the 1TB model that we reviewed just now for $89.99 shipped. These are all the 'normal' street prices and are not promotional rates. So, it really is amazing how inexpensive M.2 PCIe NVMe drives have become as the 960GB drive is about $0.09 per GB.
Hopefully this review helped you out if you are looking for a low-cost storage drive and are on the fence between a SATA III SSD and an NVMe SSD. The SBXe is by no means the fastest drive on the market, but it was never meant to be that. This is the base model that will get you from point A to point B knowing that every time you turn your system on that it will work. It just happens to be faster than SATA III SSDs in doing so without the need of a power or data cable.
The MyDigitalSSD SBXe series gets our value award because it serves the low-cost NVMe market like no other brand is currently doing. For example no other brand has a 120GB M.2 NVMe drive close to being under $23. It also wouldn't surprise us if prices dropped down a bit in the months ahead, especially on the larger capacity drives.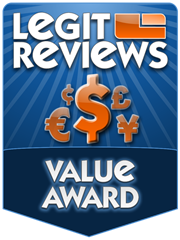 Legit Bottom Line: The MyDigitalSSD SBXe aims to be the lowest cost entry-level NVMe drive on the market.